Claudia's Washington Program Experience
Claudia's Student Story
An internship in Washington DC can mean finding yourself in some surprising and cool locations. Some interns are sent to Congressional meetings, some to last-minute protests on Capitol Hill, and others end up all the way in Puerto Rico! At least, that was the experience of Claudia Gutierrez, a participant in our Winter 2020 Cohort. Set up by the nonprofit where she interned, Claudia was part of a relief effort that aided Puerto Ricans affected by the recent earthquakes.
Making the connection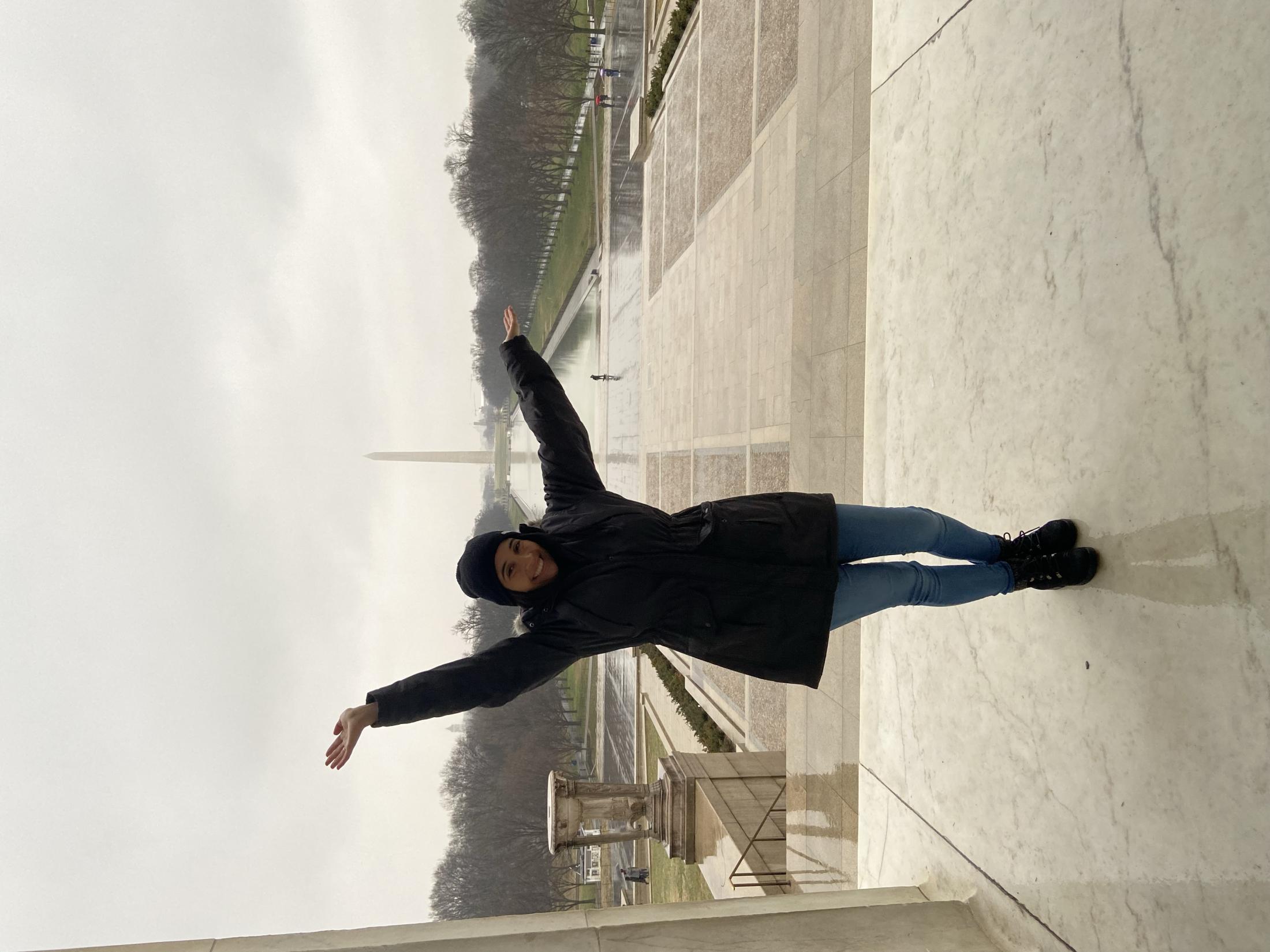 Now a graduating senior, Claudia first learned about the Washington Program when she visited her major advisors in freshman year. As a political science major, she knew she always wanted to go to Washington DC, so this program seemed like the perfect chance for Claudia to experience the heart of the nation's capital and test drive her career ideas.
"When I found out I got in, I was so excited!" Claudia tells me, "I enjoyed all the workshops that we had, they were really helpful and, as a fourth year trying to apply to jobs, I still use all the tips and tricks I learned from them."
Whether it's applying to jobs for post-graduation or applying to internships in DC, the search and application process can be intimidating. Claudia found that attending and utilizing the Washington Program workshops set her up for success by helping to ease her fear surrounding the application process. She confidently applied to internships and was offered an intern position with Labor Council for Latin American Advancement (LCLAA).
Solidifying a career path
As an intern for the LCLAA, Claudia had unique opportunities to travel, network, and engage with the policy-making process through the lens of a nonprofit organization. Focusing on the communications side of nonprofit work, Claudia was able to grow and develop her writing skills to help bring awareness to important issues and relevant policies that affected the communities she was working with. As new policies were discussed and set in motion, Claudia was able to see firsthand how much they impact people on an individual and community level—this inspired her to work towards a future in policy.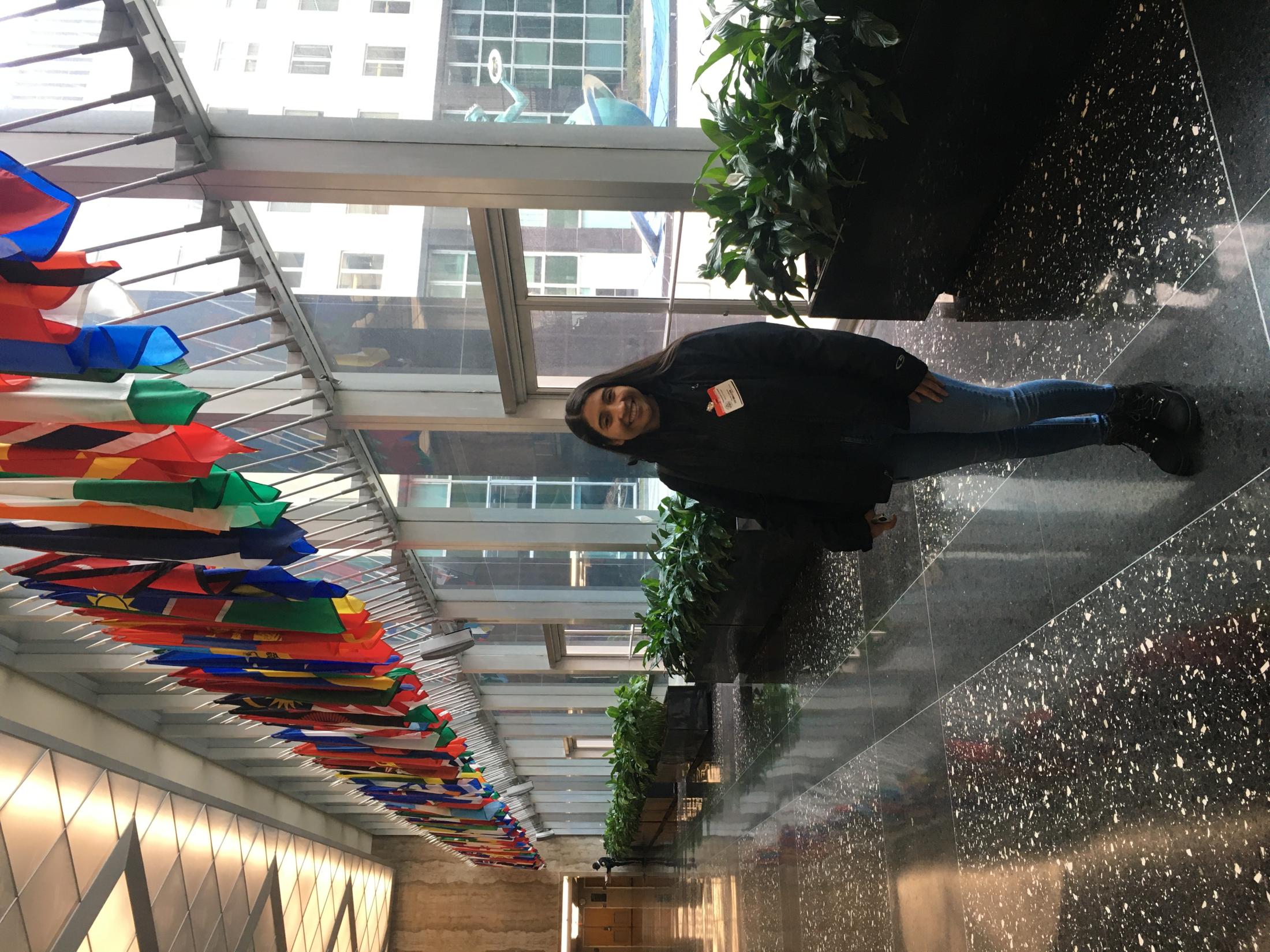 "Initially I took the position because I liked that it encompassed more of everything, not just immigrant rights. And during my time there I learned about so many other policy issues that affect Latinx families and that's personal to me. I connect with them, that's my community. So I would definitely like to be the one who makes policy in the future."
Although she is currently applying for California-based jobs, Claudia's ultimate goal is to end up back in Washington DC. She was amazed by the way her interests broadened from immigrant rights to a wide range of issues involving Latinx communities and policies during her internship. Because of the opportunities to go to hearings, Claudia was able to connect a wide range of policy issues to the groups she worked with through new perspectives of how those policies would impact her communities. This new way of looking at policy and impact contributed to her desire to go back to D.C. as the policy-maker and create positive changes in those communities.
Her time in D.C. and with the Washington Program taught Claudia that she could be the one to use policy to make changes in her communities. Despite not going back to nonprofit work, Claudia now appreciates the efforts of nonprofits in making positive impacts in and fighting on behalf of different communities. She is excited to use her experiences from her internship to shape her future policies, goals, and perspectives on issues.
Primary Category
Tags