After UCDC: Brooke Hill
As a Congressional intern for Congressman Mike Thompson, she believes she would not have developed an interest in becoming a legislative lawyer without her UCDC experience. Brooke is a strong advocate for always challenging yourself, shooting your shot, and being confident!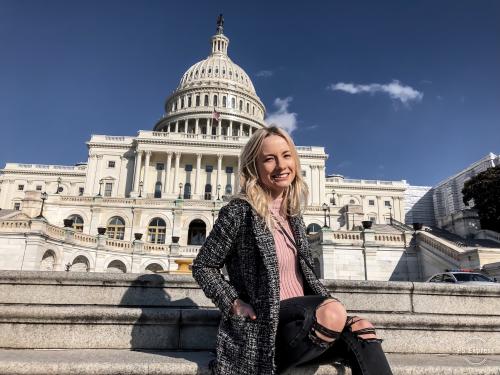 Getting Your Foot in the Door
As a Political Science major looking to gain experience in government work, Brooke saw UCDC as the perfect "get your foot in the door" opportunity. She knew about UCDC through other students she met on campus, and ultimately thought it was the perfect opportunity to get work experience relevant to her major before graduation.
"Being a first-generation student, I wasn't quite sure how I would land a job in my field after college since all of my work experience at the time had been food service related to support me through school. I made the leap and applied for UCDC to help me start my career in public service work. And I am so glad I did, because that experience helped open doors to allow me to work in various roles relevant to my long-term career goals."
Having Confidence in Yourself
Brooke credits UCDC and her congressional internship at that time to where she is now. Currently, she is in her last year of law school at McGeorge School of Law in Sacramento. She has also accepted a post-bar position, where she will be working for the California Office of Legislative Counsel in Sacramento. This role includes drafting bills, constitutional amendments, resolutions, and proposed amendments to those measures, in addition to consulting on the constitutionality of proposed and existing law. Much of this work includes the fundamentals of the legislative process she learned during her UCDC internship.
"Foremost, I learned how important it is to have confidence in yourself and to take a leap of faith. As an undergraduate with almost no substantive experience related to political science, I knew that I would have to get outside my comfort zone and challenge myself to build my knowledge and skill set."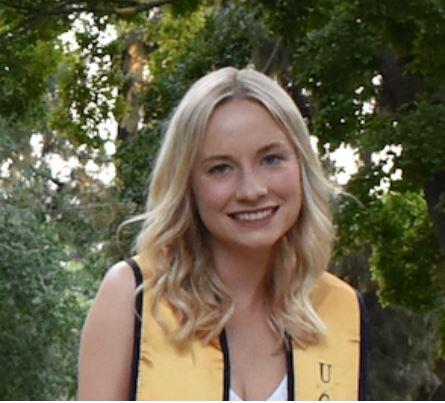 Why Davis Students Should Do UCDC
UCDC empowered Brooke and helped her to hone in on her career goals. The guest speakers, people she met during her internship, and other UCDC members showed Brooke the variety of careers available in government or public sector work. It also showed her a variety of ways to use a law degree and taught her that she could pursue any goal as long as she put her best foot forward and worked hard.
"Davis students would benefit from UCDC because Davis doesn't have a lot of internship experiences in light of how small it is of a city. UCDC is not only a great experience because you get to live in D.C. for a few months and meet new people, but you also get to intern in a major city that is the hub for various career sectors. Returning from UCDC, I had the opportunity to immediately intern with a local Assemblymember and the summer after I interned for a state agency. Hands-on work experience makes you a more competitive candidate upon graduation."
Primary Category