After UCDC: Dominic Faria
Apprehension about a career after graduation and leaving his geographical bubble were concerns of Dominic before completing the program. During his participation, Dominic interned for the U.S. Senate, which gave him the opportunity to explore various legislative issues. Having this experience allowed Dominic to absorb everything he learned and see the many job opportunities he had with his major after graduation!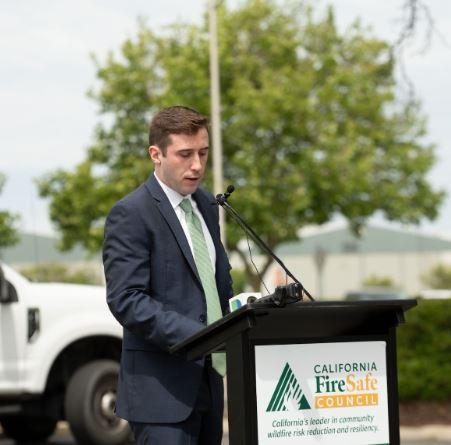 A Natural Fit
Being a political science major, Dominic felt called to explore a career in public service. UCDC was a "natural fit" and the perfect opportunity to solidify his previous experience in local and state government – this time at the federal level.
"Prior to my time with the UCDC program, I completed a few internships that helped me gain experience working more at the local and state level of government. I enjoyed working in the public policy space, so when I learned about UCDC, I was already looking into applying for summer internships on Capitol Hill with a few different California Congressional offices. Getting a federal level perspective before I graduated was a big goal of mine, and the UCDC program just seemed like a natural fit for helping me achieve that goal."
More Than an Internship
"I'm a huge sports fan, so I'd say the most memorable aspect for me was being able to enjoy them in a whole new environment. Congressional offices on the Hill have a big tradition of playing softball against each other throughout the summer, so I was lucky enough to join my fellow interns and the Senator's staff in participating in a few of these games. It was a great way to get to know the people you were working with better and to build a bit of camaraderie through some friendly competition."             
There was also so much to do outside of work, such as hopping on the train to New York City and Baltimore to catch a Mets and Orioles game.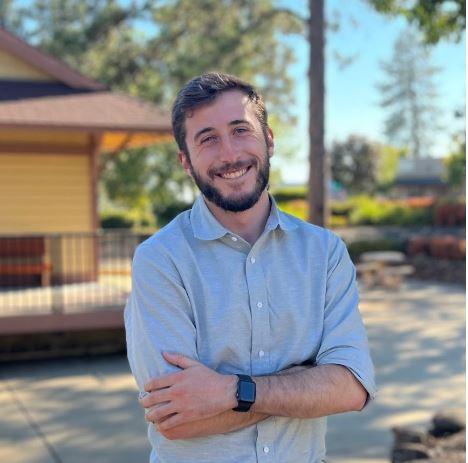 The Biggest Takeaway
The biggest lesson Dominic took away from his internship is to never turn down an opportunity to do something you haven't done before.
"Although they may seem challenging, uninteresting, or unimportant at the time, you never know which jobs, experiences, or relationships may set you down the right path or become valuable later in life. Be a sponge — absorb all the information you can and work earnestly at everything that comes your way."
This mindset has helped Dominic in the work he does now, where he's often expected to adapt on the fly and to be open to learning about a wide range of issues across a spectrum of sometimes unrelated topics. Although many people find success in specializing early, Dominic always found it rewarding to keep himself open to new experiences and new possibilities. 
Leaving Cowtown
"UCDC is one of those unique college experiences that you can only really get while in undergrad. The chance to live and work among not only your fellow UC Davis students, but students from across the UC system, is something that I think every Aggie should be able to have. And what's also great about the program is that everyone is interning for a wide variety of different organizations and industries, so I think you get the added benefit of being around and networking with people with different skills and strengths."
DC is a fun city with a ton to offer, with different museums, parks, monuments, restaurants, and neighborhoods to visit and people to meet. Although Davis is one of Dominic's favorite places that he misses every day, he believes spending some extended time outside our little Cowtown can do us some good, too! 
UCDC opened Dominic's eyes to the many different jobs or roles that someone with his major and experiences could try to work in after graduation. Having lived in Northern California all his life, Dominic didn't realize how big of a world there was outside of his geographical bubble. His internship and the UCDC program made Dominic more motivated to continue the career trajectory that he was already on, and to keep looking for opportunities and challenges that interest him most along the way.
Primary Category