Elise's Washington Program Experience
Elise Borth's 

Story
Walking the halls of the Rayburn Building, you might run into fellow interns, members of Congress, legislative assistants, schedulers, and many others who help keep our legislative branch going. What you might not expect is finding yourself eating Congresswoman Napolitano's homemade salsa, almost adopting a dog from the ASPCA Puppy Love event, or getting just a little bit run down by a Congresswoman on her way to the House. These exciting, if not notable, moments were all part and parcel of the internship experience for Elise Borth, a member of our Winter 2020 Cohort.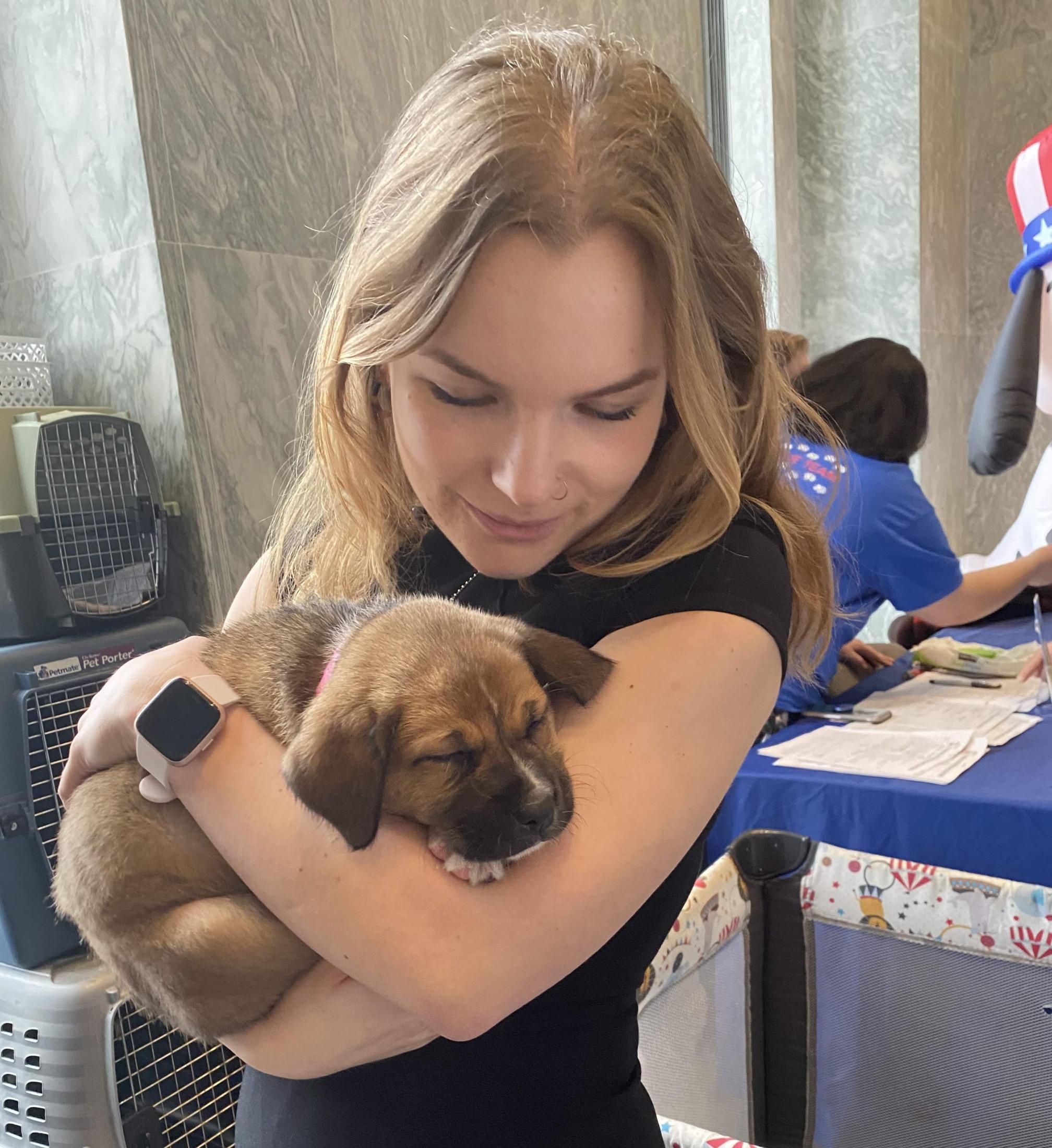 Getting over the hurdles
Before Elise even got to UC Davis, her mom encouraged her to study abroad.
"I knew I didn't want to go overseas and I saw a presentation by the Washington Program during one of my fall quarter classes. Then, when I met someone who had gone through the program, she convinced me that I should look into it and apply." 
In her journey to get to Washington DC, Elise faced her own challenges along the way. As a young student with not much experience on her resume, Elise worried she was too young to be successful in her internship within Congresswoman Matsui's office. This fear stayed with her, even when she landed in Washington DC, but it didn't stay for long after that.
A few days into her internship, Elise realized she was being given important tasks, projects, and assignments, just like the other people around her. Despite her young age, she was trusted to carry out the same responsibilities and duties as the older interns in the office. She found that her work ethic, skills, and experience were never questioned or downplayed. Oftentimes we picture an internship as a grab-the-coffee-and-take-notes position, but in the Office of Doris Matsui, Elise got the chance to learn about and participate in the working functions of Congress.
An internship as an advantage
As a political science major, Elise knew she wanted to work in politics in the future, but wasn't sure in what capacity she wanted to do it. Did she want to be a legislative assistant? Maybe a policy specialist? Maybe she was going to become a politician. This is the benefit of the Washington Program, it allows students like Elise the chance to explore career paths and interests and even helps them reach their goals.
What better time to connect with professionals in your career of interest than when you're working right next to them? As an intern, Elise reached out to the people in her office, asking them to tell her about their jobs, why they enjoyed them, and how they got there. This process helped her narrow down the political career she wanted to do: congressional scheduler! Her eyes lit up when she told me about her new career path and her intention to go back to Washington DC. When I asked if she had vision, I got an immediate yes.
"Yes, I have a very clear career in my head from DC. I want to go back and work on the Hill as a scheduler because the scheduler for Congresswoman Matsui was inspiring." Elise told me. "She's who I want to be when I grow up. I want to be a Congressperson's right-hand man and be able to consult on legislative things as well as maintain correspondence and organization." 
Fun and games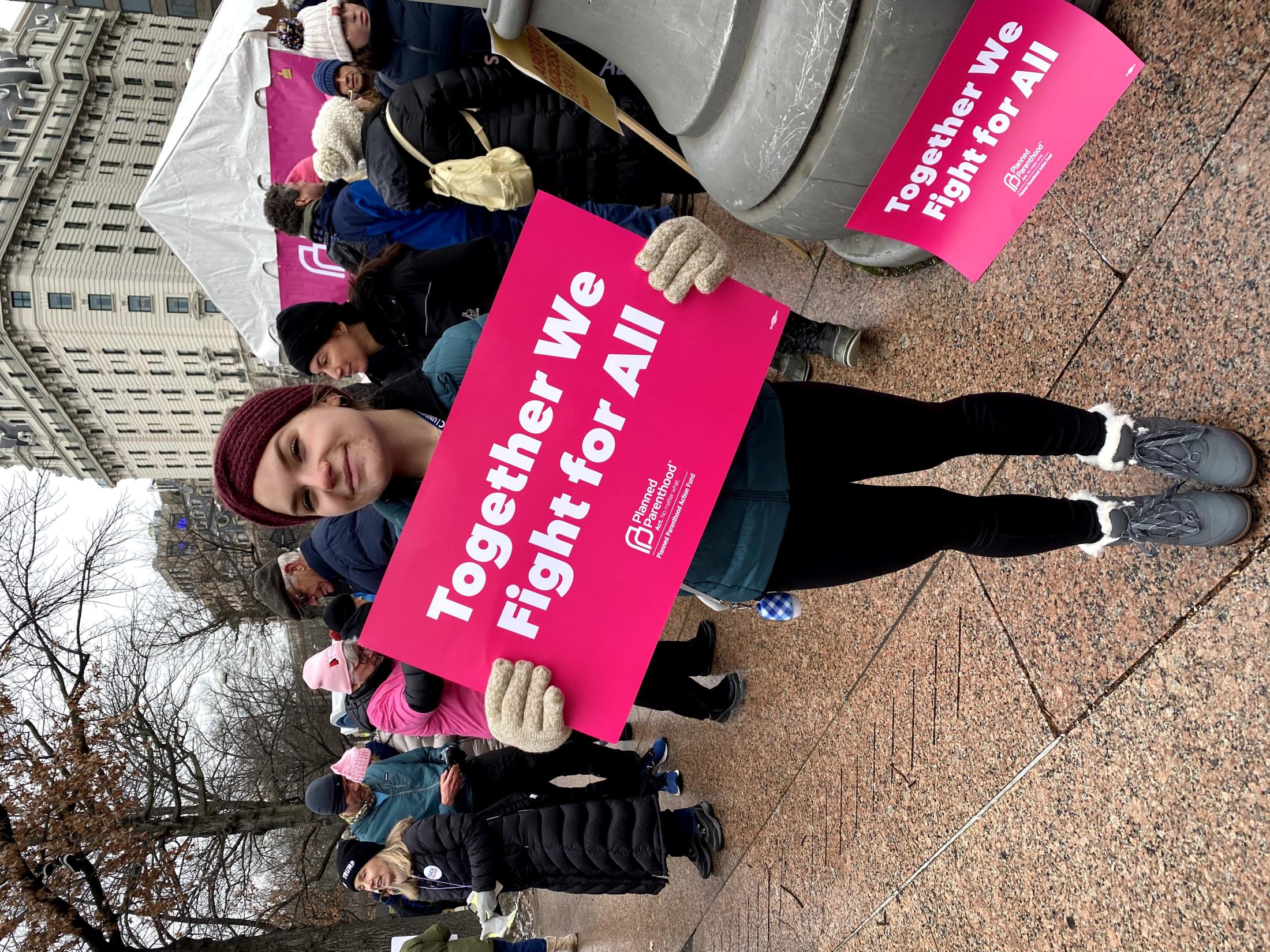 The internship is a major part of a student's time and experience in the Washington Program, but there's time for fun and more than just career exploration too. Elise spent her time outside of her internship navigating the city and all of its amazing opportunities with her friends. They walked around the monuments, took pictures at museums, joined in unique experiences whenever possible, with Elise's favorite being the chance to watch oral argument in the Supreme Court. 
"I was sitting 100 feet away from my idol, Justice Sonia Sotomayor and getting to see everything. The Supreme Court, like the actual members of the court and oral argument, is so closed off to everyone. There's no electronics allowed other than recording devices, so it felt so special and once-in-a-lifetime." Elise shares with me.
"It's something you can't just Google a video of. I couldn't recreate it in my own home. And just knowing that I was sitting in the courtroom where so many landmark decisions were made. That's the room Roe v. Wade was decided in and Obergefell v. Hodges, all of these historical cases were argued in that room and just being there and feeling all of that history was amazing."
I believe this is what makes the Washington Program so special. The ability to give students an amazing opportunity and a professional growth experience unlike any other. Students like Elise are able to discover themselves while exploring a city rich with history, opportunity, and once-in-a-lifetime experiences. 
Elise was inspired by her time in Washington DC and now has a clear path for her life after she graduates from UC Davis. The excitement and wonderment she felt for DC is still with her and she can't wait until she is able to go back. 
Primary Category
Tags