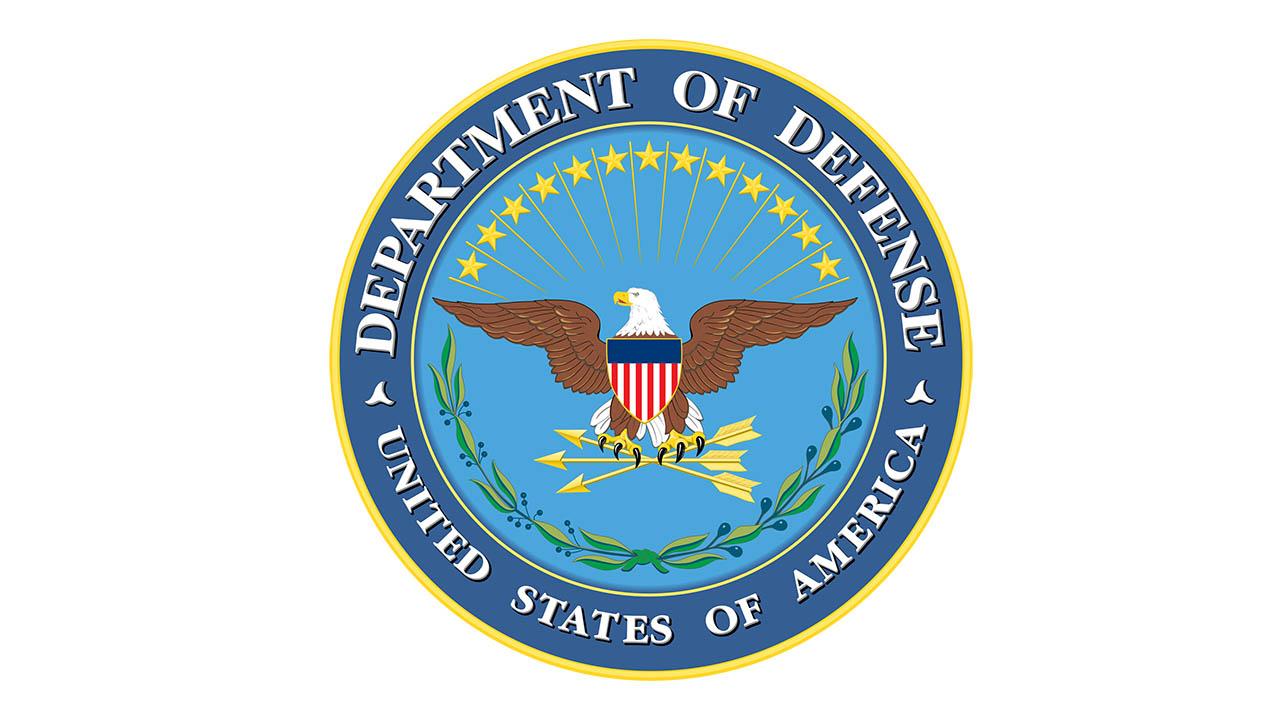 Intern: Caroline Rutten
Major: Sociology
Supervisor: Taft Phoebus, Public Affairs Operations Support Team Lead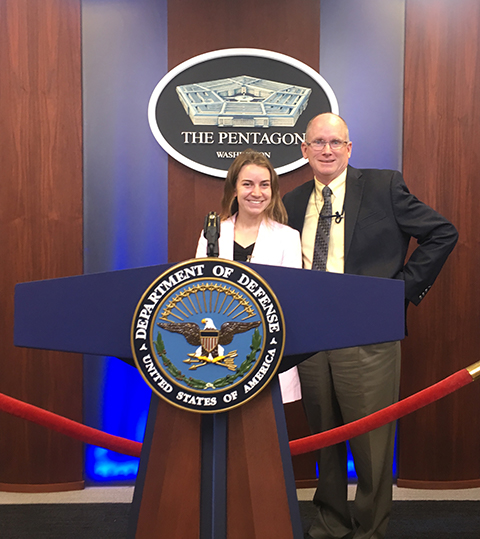 Interviewer: Caroline, tell us about your internship. What are your roles and responsibilities?
Caroline: My roles and responsibilities are very fluid. I do some of the everyday tasks that feel really important to the office. My daily roles vary, but I never have a dull moment attending press briefings, writing talking points, writing interview questions to prep officials for upcoming media engagement, and more. I am starting work on the sexual assault policy engagement plan here at the Pentagon. It was my idea to do sexual assault engagement and it's something I feel could be really beneficial coming from a  young woman's eyes who is not in the military. If I do it well, they might use what I've written and use this communication plan I've come up with. It's potentially really helpful.
Interviewer: Mr. Phoebus, could you tell us about your career at the Pentagon?
Mr. Phoebus: For 29 years, I was running the Pentagon's news analysis service, so I worked in this building at night for almost 30 years. [Then] the Pentagon decided they didn't need a news clipping service anymore, because now it's so easy to use Google and find news clips on the internet, so they moved me to the day shift. I am the public affairs operations support team lead and I have been in this position for five years. I'm responsible for making sure the press office and resident press corps can interact. I'm sort of the middle man. 
Interviewer: Caroline, what have been the most challenging and rewarding parts of your internship?
Caroline: The most challenging for me has been learning the military — learning rankings in the military, the military alphabet and the way they talk. I don't come from a military background, so it's been a challenge to learn this new cultural exchange. The most rewarding has been the receptiveness and feeling responded to. I've never felt so overwhelmingly that people want to see my work and that's been really cool. I feel very trusted in this office. Feeling very acknowledged for the work you're doing is very rewarding. 
Interviewer: Mr. Phoebus, what skills or qualities do you look for when you hire interns?
Mr. Phoebus: The ability and willingness to do just about anything, from really cool to really mundane stuff. There are things they work on with press officers and they interact with senior people in the building — a whole range of stuff.
Interviewer: Caroline, how does your internship relate to your career goals and has it informed future career aspirations?
Caroline: I have learned that I like public affairs more than I thought I would — it's strategic, fast-paced, requires careful wording and creativity and that's everything I really like. Those are the qualities that could keep me interested for a long time. Public affairs could combine all of my interests — social activism, journalism, writing, and communications. I learned that there are so many possibilities with public affairs and communications.
Interviewer: Mr. Phoebus, can you tell us how Caroline has done in her internship?
Mr. Phoebus: She has the willingness to do just about anything. We are in a perfect storm right now with a lot of press officers leaving and senior officials out, so there are a lot of things that an intern usually wouldn't be able to do that she can take over — senior meetings, sitting in interviews, and being able to see some interesting stuff and see how we interact with the press. Caroline's been able to help that whole process.
Interviewer: Caroline, what is your advice to students seeking out similar internships?
Caroline: Be open to anything — in D.C., no internship is a bad internship. Just being in D.C. is an opportunity: the exposure to networking events is as good of a reason to come. I was nervous about coming, but I'm so grateful for this internship and I've never felt that more doors have been open for me. Be eager and excited about things. Don't be afraid to seem like the dumb intern. Everyone started from the bottom. Be willing to learn and ask questions and be true to yourself. And enjoy the city. In the grander scheme of things, living in a cool new city is something not to be forgotten about.
Category