Millennial Action Project
Intern: Carter Nott
Major: Political Science
Organization: Millennial Action Project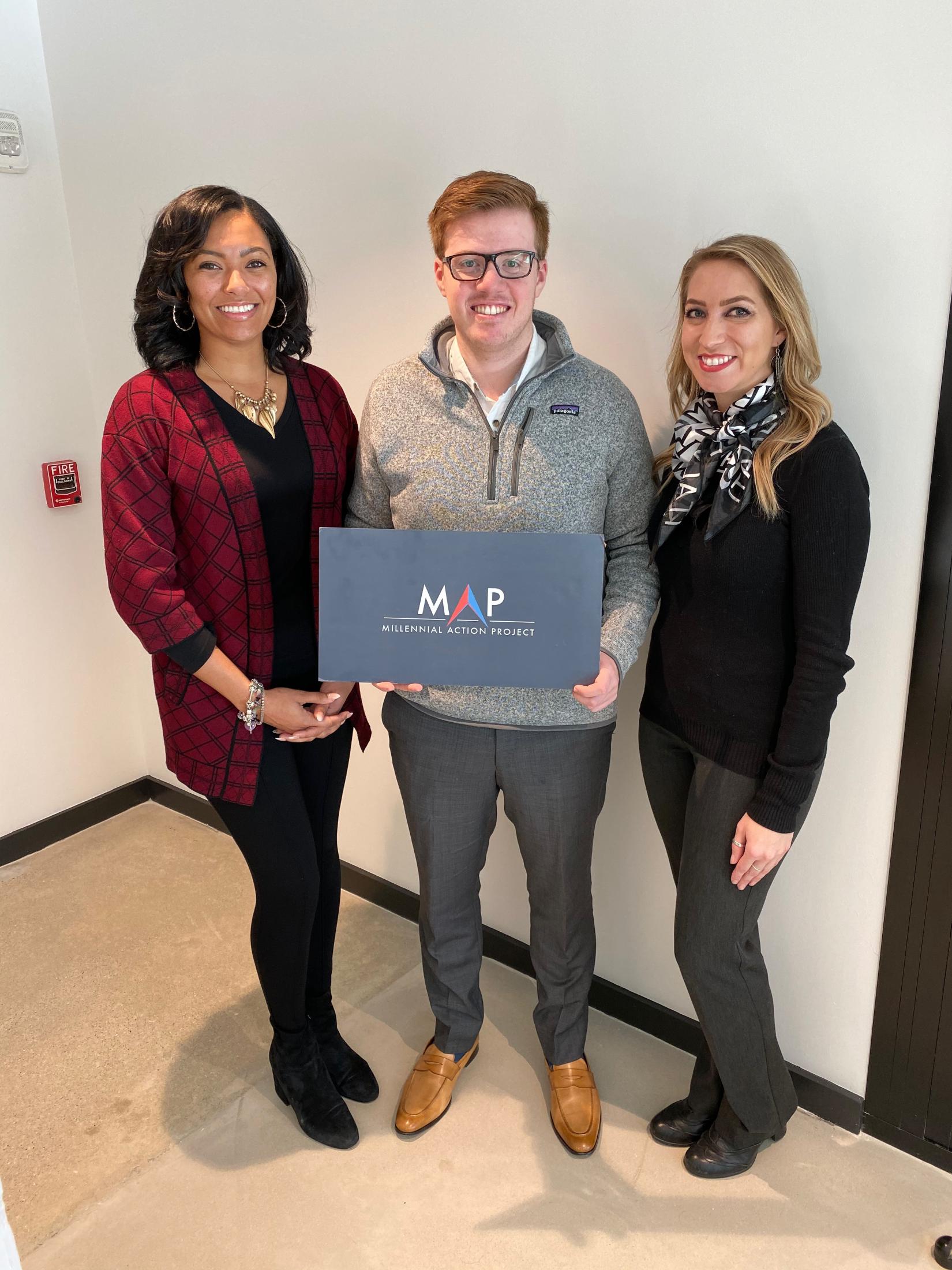 Can you tell us about the roles and responsibilities of your internship at this organization?
As a state policy intern I assist the states team, which consists of state caucus manager and state caucus director. I conduct research on states which already caucuses and states that don't. One of the organization's main goals is to launch future caucuses. We start off by looking at basics such as who is under the age of 40. We look for Republicans and Democrats alike who create legislation surrounding common issues. Some of my other responsibilities consist of writing blog posts for our blog and composing write-ups of events that our team members have attended. I also look into ways that the Millennial Action Project can expand onto other UC campuses.
How does this internship relate to your career aspirations? Has it informed your goals for the future?
Later down the road, I plan on running for office. Getting familiar with policy and legislatures will definitely help me achieve this goal. I have been fortunate to see what it is like to be involved in policy, how people create policies, and the behind-the-scenes of creating these policies. This experience gives me a good perspective on the various things that could happen in policy-making, and it widens my understanding of the possibilities of legislation. 
What are some of the skills you've utilized and developed the most while being here?
Professional writing is one of the biggest skills I have developed. Writing was one of my weakest skills in college. At the Millennial Action Project, I am responsible for writing blog posts and event write-ups, so it is my responsibility to make sure that my writing is free of grammatical error and digestible to the reader. It has helped out that my colleagues edit my papers, write-ups, and blogs. This has helped hone my writing skills. One big goal coming into this job, to get better at writing, is one that I achieved.
Can you tell us what your work has been like at this organization?
It's been really fun, it's flexible. I have been able to go to the Hill for hearings, briefings. It has been extremely rewarding, a lot of what I have done has turned into something tangible, to further the agenda. Working for large organizations can be difficult because your work can get lost, but with smaller organization what I'm doing is beneficial to the project's goals. It's been fun and rewarding.
What kind of advice would you give someone looking for similar internship opportunities?
Apply to as many internships as possible, keep your interests in mind, open up your mind to opportunities that you may not see yourself in. Policy was not my first choice but I'm glad I was given the opportunity to intern at this great organization. Keep an open mind, and be timely about applications, you don't want to wait until the month before you go to DC. Check your resume and cover letter for grammatical errors at least 3 – 4 times.
Do you like DC?
I like DC, it's been a lot of fun. I have done a lot of things that I haven't been able to do back in Davis. I got to go to a Supreme Court hearing. I get to go to the Hill for hearings and briefings. I've been to Philadelphia. It's been a fun adventure.
Primary Category
Tags