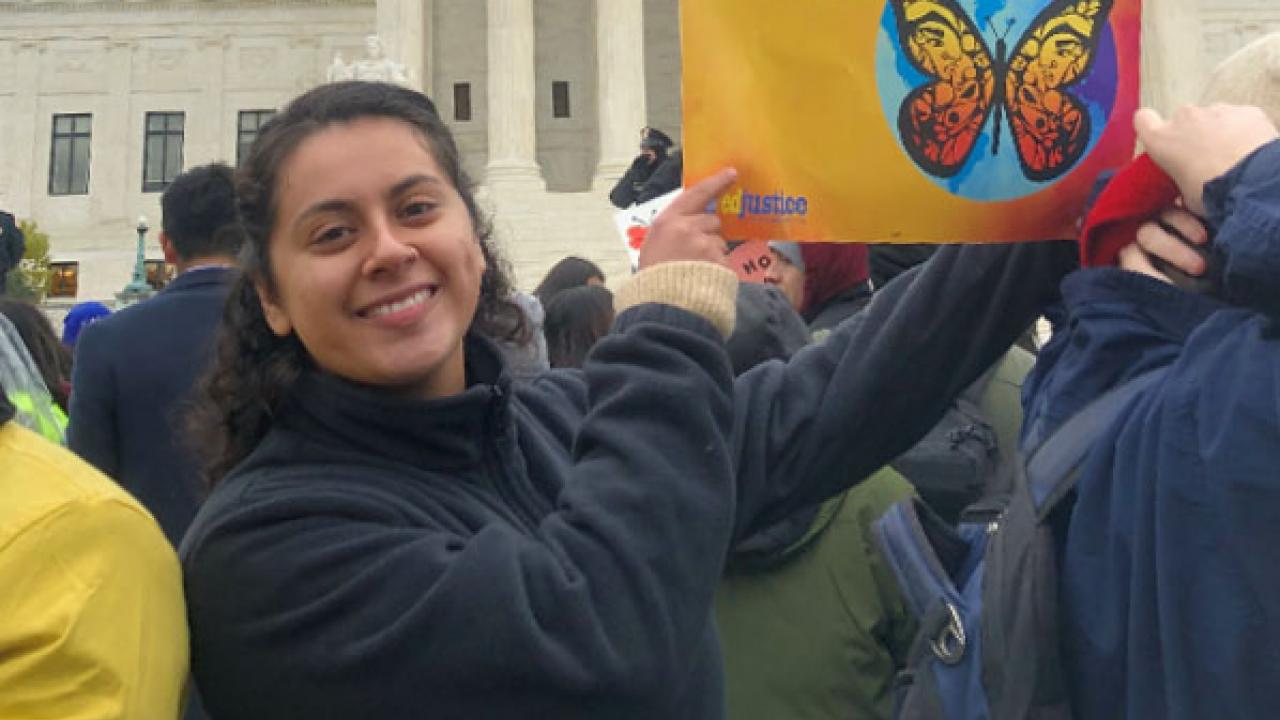 Jennifer Rodriguez

Sociology, Chicana/o Studies
Interned at: Ayuda
Participated: Fall 2019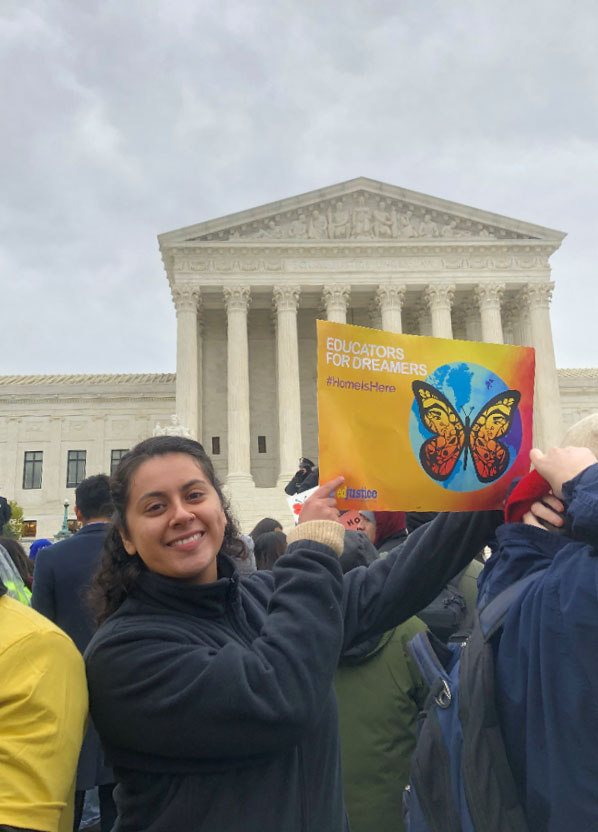 Tell us about your internship – what kind of work did you do? What did you find rewarding?
At Ayuda, I got to work with an immigration attorney and their clients. I have conducted declarations and worked on cases such as asylum cases or work authorization cases. The most rewarding part of this was the victories of this work. When I got to attend an asylum case, seeing the look of relief and tears of joy on the client's face made it all completely worth it.
Share an exciting memory from your internship – something unexpected, an accomplishment, someone you met.
During my internship, my supervisor trusted me with an entire U-Visa case (with her direct supervision). In the progress of filing this case for the client, it was so interesting to see the many factors of the case. I also formed a relationship of trust with the client.
Have your career or life goals changed as a result of your internship?
I took this internship because I was on the fence on whether or not I should become an attorney. I have lost so much faith in our immigration system that I could not make a decision. However, there are people needed to defend folks in the immigration system. I went to my second asylum case hearing in October, and a client broke down crying because of the relief they felt when their application was granted. That gave me hope, so that same day I decided I want to become an immigration attorney.
Share a story about something special you did in Washington – an event you attended, a place you went, an exciting talk, etc.
I had the privilege of attending the DACA rally. I was very hesitant about going because I live in Richmond, which is pretty close to Berkeley and Oakland. Their protests and rallies usually never end well. However, the rally was very heartwarming, not because of what was happening in the courtroom, but because of how resilient many folxs were. They chanted, and it made it clear they were not going down without a fight. This gave me hope that there was room for change.
How has living in the nation's capital for a quarter changed you?
The experience definitely pushed me out of my comfort zone. I was very hesitant about coming to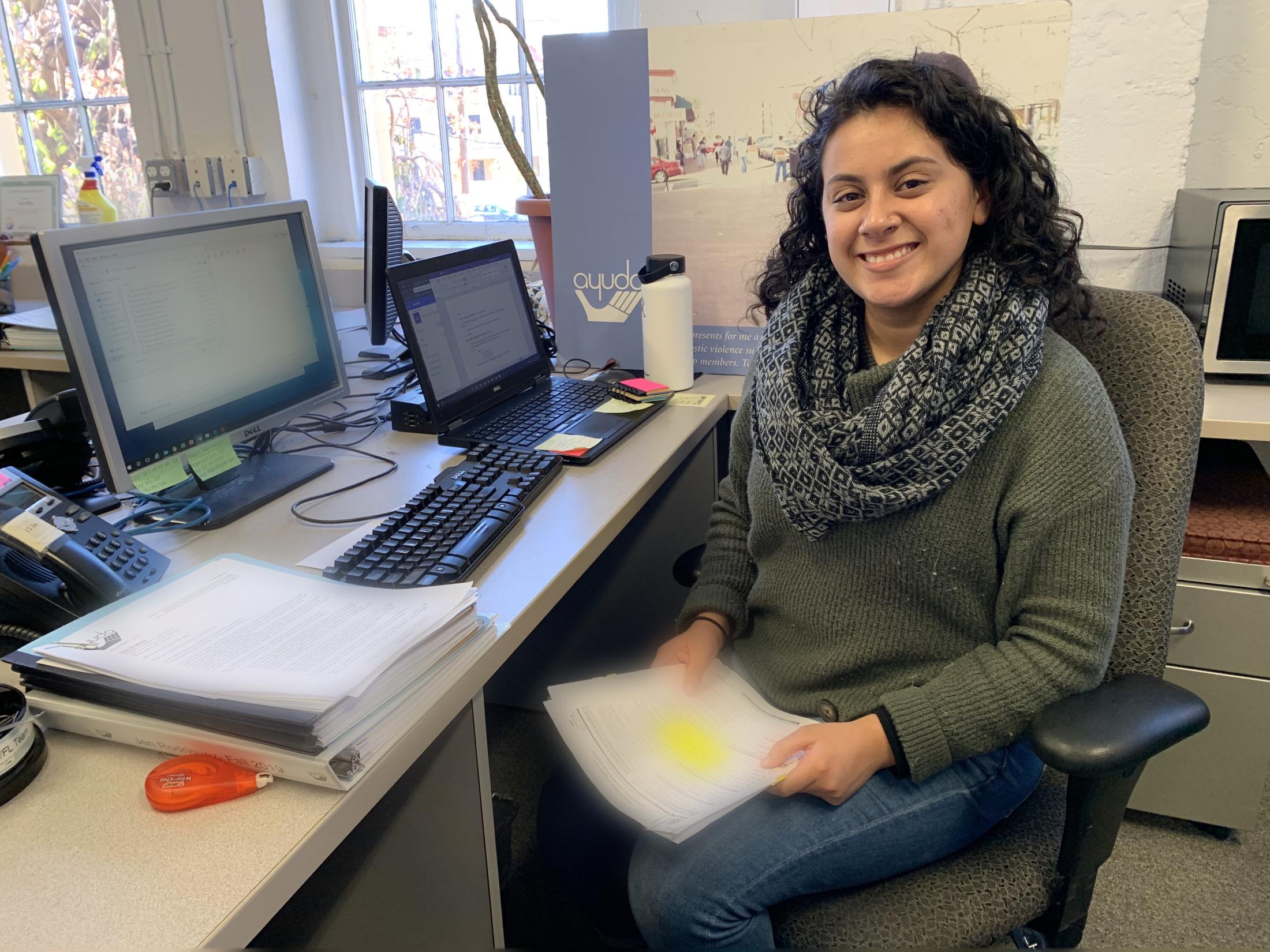 this program because I am a very anxious person. However, this was a great step in the right direction and I now feel a lot more comfortable in stepping outside of my comfort zone. I learned to keep up in a fast-paced environment. This quarter has allowed me to accept change with open arms.  
Do you have any advice for future UCDC students?
If you can, come in the fall. Fall is absolutely beautiful here in D.C. If you're hesitant about coming because you'd be here alone, do it anyway! I came alone and met some amazing people in the process.
Category
Tags