Sammi Chen
Majors: Communication and Cognitive Science
Internship: Project Management Intern in the Racial Wealth Divide Initiative Team at Prosperity Now
Participated: Summer 2017
LinkedIn: https://www.linkedin.com/in/sammi-chen/
Current position: Growth Marketing Manager at Unity Technologies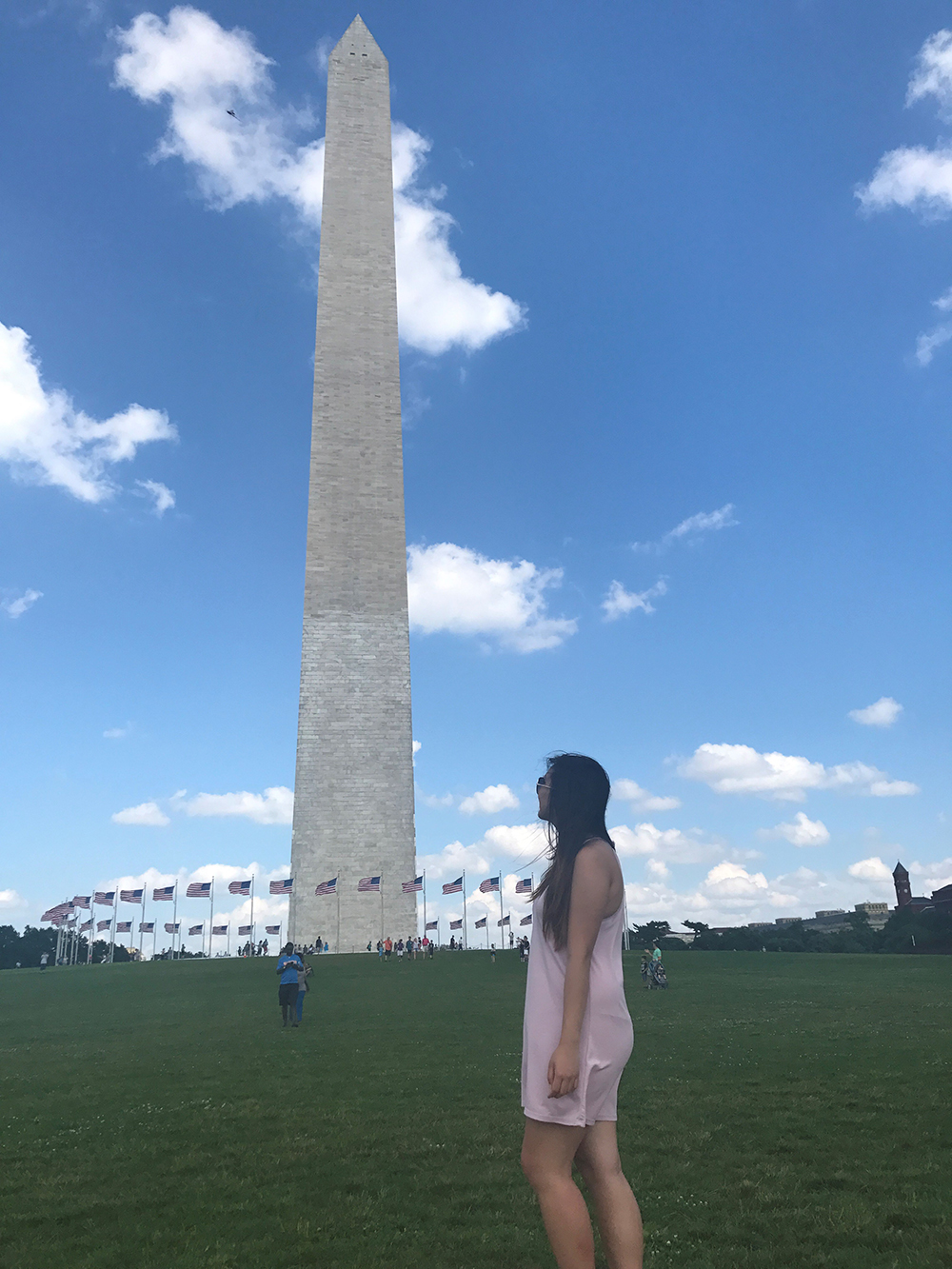 What attracted you to D.C. - why did you do the program?
I was interested in the program because I wanted to gain more professional experience in my career field: Communications. I saw an e-mail about the program and after poking around the website for details, I thought, what better place to begin developing professionally than at our nation's capital? 
Tell me about your internship -- what type of work did you do?
I interned at a non-profit organization called Prosperity Now, where I was part of their Racial Wealth Divide Initiative team. Both the company and team was relatively small in size, so I had the opportunity to network with the staff, such as having an informational interview with the Director of Communications, eating lunch with the Vice President of Policy and Research and having an off-site workday where I even got to ride in our Senior Fellow's Tesla!
Within the RWDI team, I managed several projects, like assisting with a racial wealth data profile for the city of South Bend in Indiana and authoring educational advocacy materials about communities of color. I attended a roundtable consisting of funders and local nonprofits in Baltimore, Maryland, and even wrote my first Huffington Post op-ed regarding the rising student debt and how it impacts students of color. 
Overall, my internship experience was extremely positive and fruitful as my team members were supportive of what I wanted to gain, which helped me in identifying my strengths and skills that needed improvement!

What did you do for fun at Washington D.C.?
The awesome thing about the Washington Program is that you get to live in an apartment complex with students not only from UC Davis, but from all UC campuses! I became very good friends with UC students from Irvine and Santa Barbara and we became a strong network of support for one another.
We always had plans because we knew we wanted to get the most out of Washington D.C. From visiting all the Smithsonian museums and historical monuments, trying different cuisine that D.C's food scene offers, to planning trips to explore Philadelphia and New York; there was always something exciting to do!  
What would you tell students who are thinking about joining the program?
Get ready for an experience of a lifetime! Professional experience, networking opportunities, good friends, amazing views for sightseeing and more. What's the hesitation?! If I could, I would do the program all over again in a heartbeat!  
Primary Category
Tags