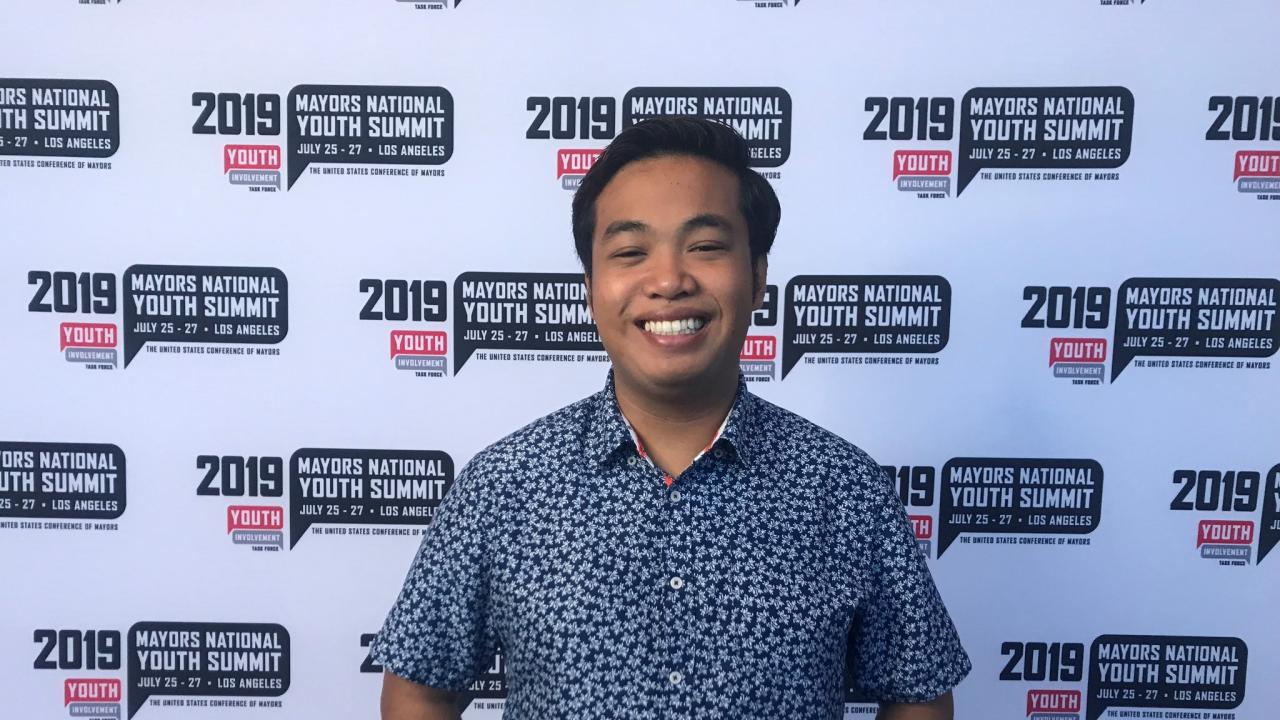 Brandon Dimapasoc

Economics | Sociology: Organizational Studies 
Interned at: U.S. Conference of Mayors
Participated in: Summer 2019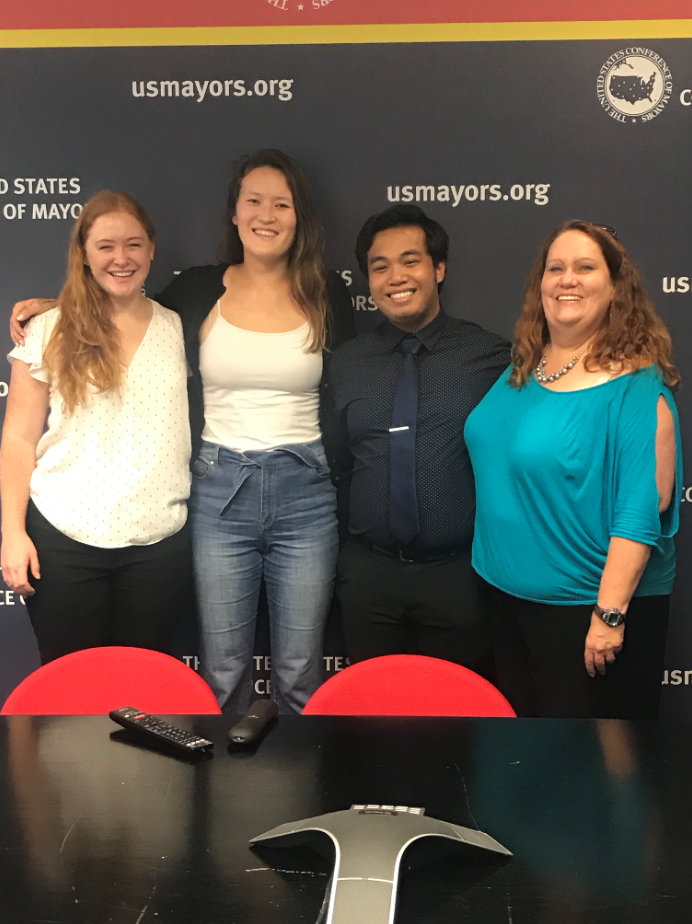 Tell us about your internship. What kind of work did you do? What did you find rewarding?
I wrote talking points and informational brochures for use by the members of the Conference. Additionally, I surveyed city leaders and drafted a report on best practices related to improving the economic mobility of residents. I also researched practices undertaken by local governments to combat climate change to provide policy recommendations to the Conference. Finally, I had the opportunity to attend Congressional hearings and bill markups related to energy, the environment, and infrastructure.
Have your career or life goals changed as a result of your internship? If so, how?
My work on climate change policies sparked my interest in energy and transportation issues. As a result, I potentially want to explore energy and transportation economics and pursue a career in one of those specific fields
Share an exciting memory from your internship – something unexpected, an accomplishment, someone you met.
I attended a hearing in the Senate and met the mayors of St. Paul, Portland, Atlanta, and Honolulu, who testified on climate change and who were given reference materials that I helped create.
Did your internship lead to any opportunities?
I had the opportunity to travel to Los Angeles and staff the organization's conference on youth engagement, the Conference of Mayor's inaugural Youth Summit. At this summit, I met mayors and youth leaders from across the country, including Los Angeles Mayor Eric Garcetti and student activist David Hogg.
Share a story about something special you did in Washington – an event you attended, a place you went, an exciting talk, etc.
I attended a hearing of the House Committee on Oversight and Reform chaired by Congressman Elijah Cummings, who recently passed away. Seeing an esteemed, veteran lawmaker at work was a once in a lifetime experience, especially now that he is no longer with us. The authority he wielded during the hearing, and the clear respect from his fellow Congressmen, provided me hope and optimism about a future working in public service.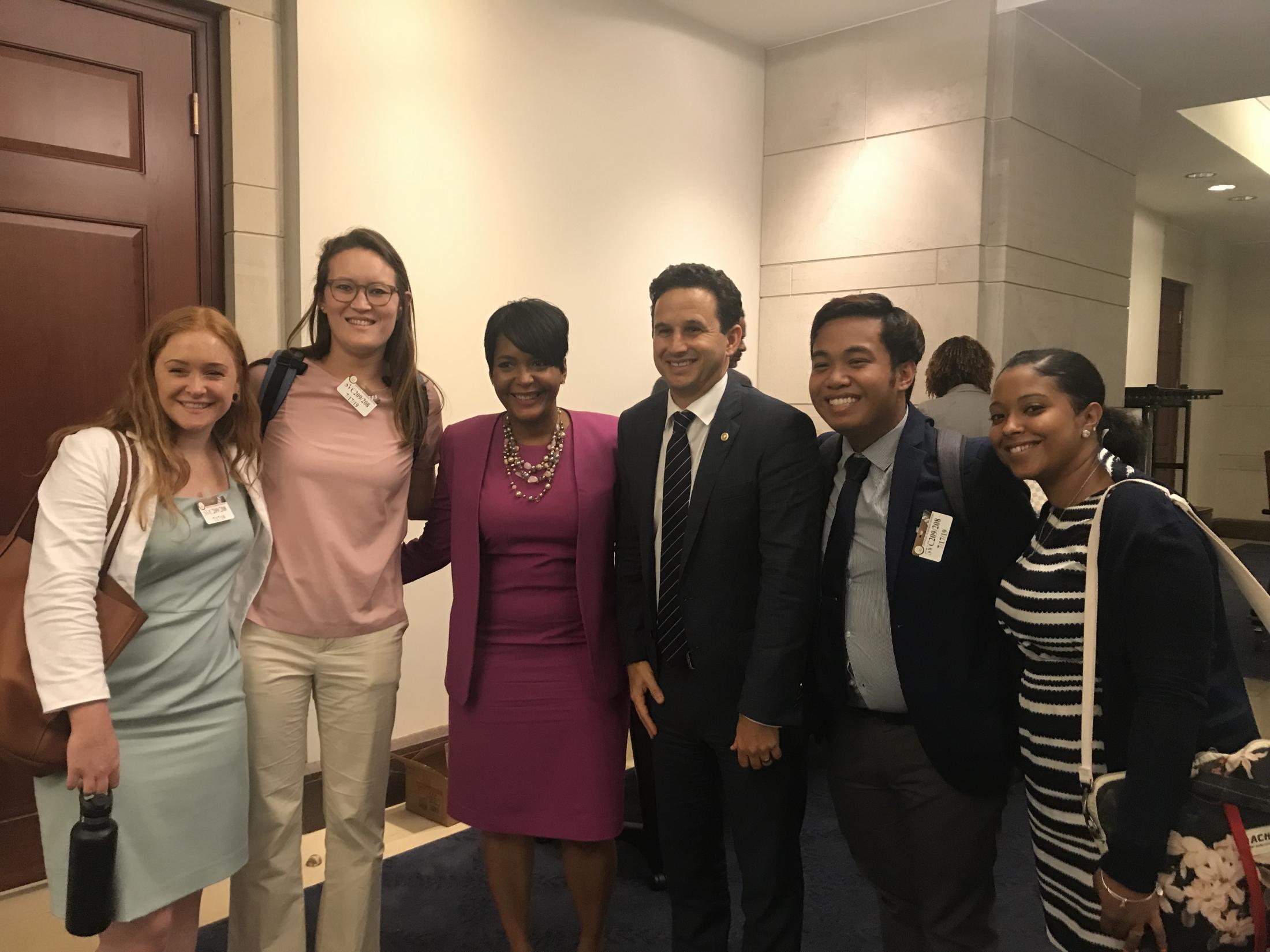 How has living in the nation's capital for a quarter changed you?
Living and working in DC has been a dream of mine since childhood, so being able to accomplish that goal even before graduating from college gives me the motivation to pursue even loftier professional goals -- goals that may seem impossible at first, but with hard work and supportive people around me, I know I could accomplish. Also, the friendships I made with people from all the different UC campuses will always be memorable to me.
Do you have any advice for future UCDC students?
Spend as little time in your apartment as possible. There's so much to do in DC. Also, the East Coast is so much different than California, it might be your only chance to really experience it as a resident rather than just as a visitor.
Category
Tags