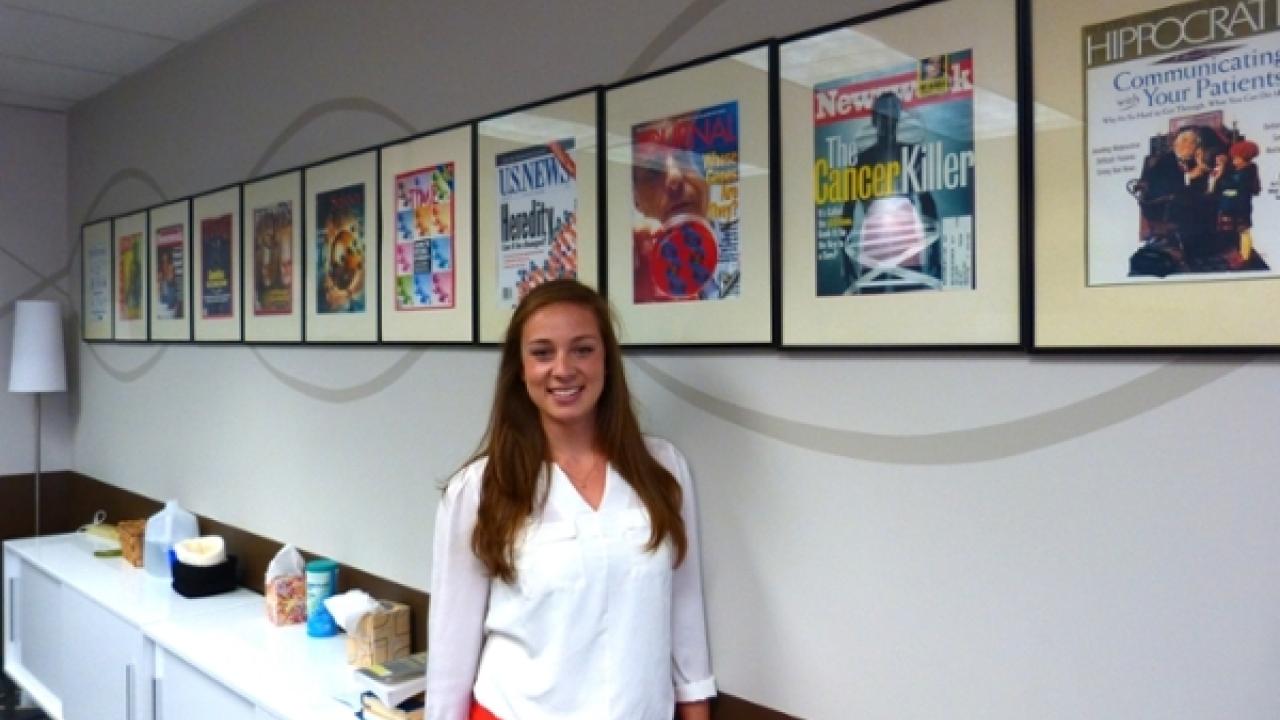 Lyndzie Sardenga
Genetics
Genetics major Lyndzie Sardenga has had a wealth of lab experiences on campus from working as an undergraduate research assistant in the UC Davis Mouse Biology Program and in the Vogel Laboratory for Environmental and Molecular Toxicology.  But she wasn't exposed to the public policy side of scientific research until her internship in Washington, D.C.  
"I didn't know the Washington Program was open to science majors.  My roommate applied, and it sounded exciting so I asked if there were any opportunities for me," she said.  Lyndzie found a perfect match in the Genetic Alliance, a non-profit health advocacy network, where her work bridges the gap between scientific research and policy.  The center does public outreach, translating the language of genetics into print and web resources that help patients with disorders such as sickle-cell anemia to better understand their conditions.  
As a "people person," Lyndzie valued the opportunity to improve healthcare by focusing on a patient and making the process seem less scary.  "It's incredibly important to bridge the gap between healthcare and science policy," she says. "People at Genetic Alliance share the exact same passions I have."  Her experience in DC has opened up career possibilities beyond the lab, and she is considering genetic counseling or advocacy.
How has her experience in Washington changed her? 
"I've learned to pay attention to public policy and the news.  DC is a hub for policy, and it's exciting to have it all at your fingertips."  
Category
Tags