Whitney Neumann
Major: Political Science - Public Service and Communications
Internship: U.S. Department of Education, Office of Legislation and Congressional Affairs
Current Position: Teacher with TeachForAmerica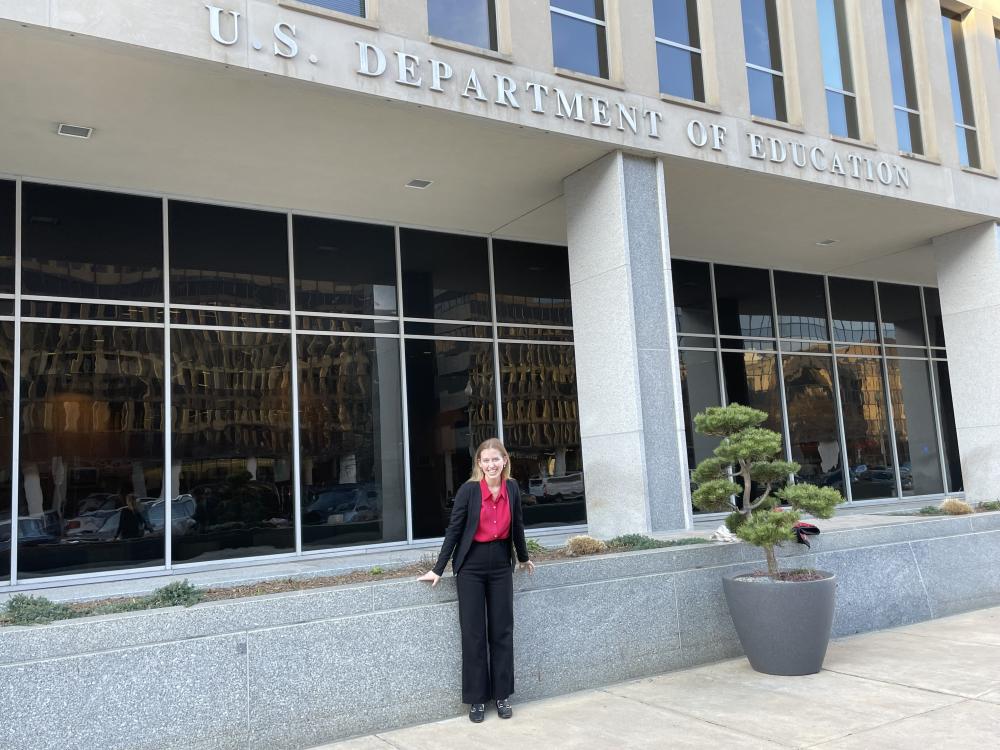 Tell us about your internship. What kind of work did you do? What did you find rewarding?
During my internship at the Department I had the opportunity to attend congressional hearings and negotiated rule makings along with staff meetings. I briefed the office daily on breaking education news and congressional updates from legislators on education related committees. I spent a lot of time working in groups with other interns to send memos and briefs to the entire office about issue areas and hearings. I felt as though I had a real opportunity to do meaningful work. I was working on substantial work that the office relied on to do their jobs well. I felt like getting to know all of the political staff in the office was a very rewarding part of the internship that helped me get an idea of realistic career paths in Education Policy for the future.
Have your career or life goals changed as a result of your internship? If so, how?
After working at the Department of Education in the Office of Legislation and Congressional Affairs, I have solidified my desire to get into the field of education. I am pursuing Teach for America in the Fall and I hope to get into Education Policy after.
Share an exciting memory from your internship – something unexpected, an accomplishment, someone you met.
My office was filled with political staff that had close ties with the administration and the administrations goals for education, which was not something I was expecting when I got the internship. It was great to have the opportunity to work with people from the Biden campaign and get to understand the Hill and inner workings of Washington deeper.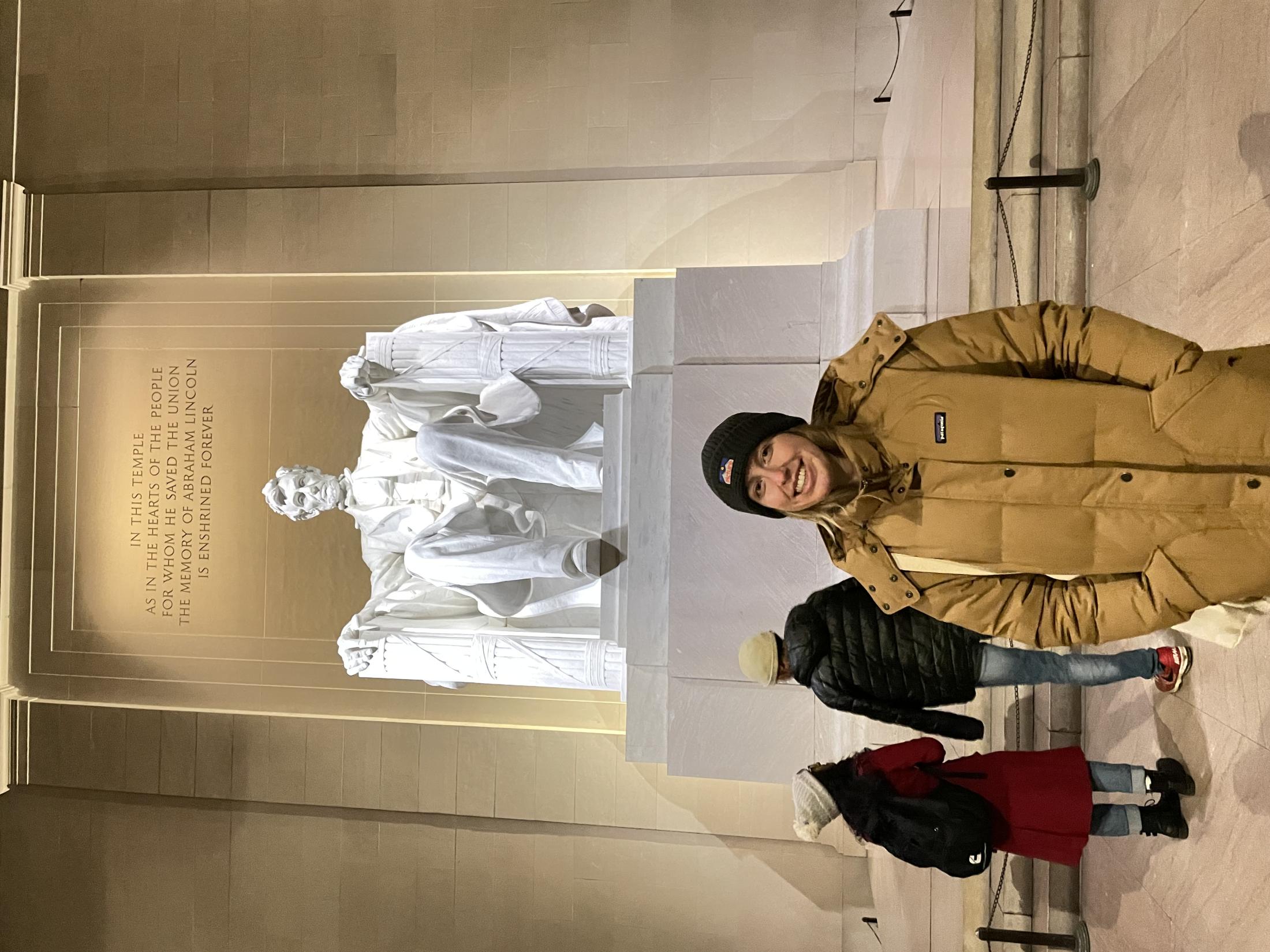 Did your internship lead to any opportunities?
I have so many more connections and people I can reach out to for letters of recommendations or future opportunities. My internship taught me how to professionally network and lead me to great connections I will keep in contact with in the future.
Share a story about something special you did in Washington – an event you attended, a place you went, an exciting talk, etc.
I loved getting to know Dupont Circle and Adams Morgan with my roommates.  We all loved going out and exploring different restaurants and coffee shops. I also loved the access to such amazing museums walking distance from the UC Washington Center.
How has living in the nation's capital for a quarter changed you?
The experience gave me the career advice and mentors I wouldn't have had access to without spending a quarter in DC. Living in DC also introduced me to life on the East Coast and assured me that pursuing TFA in Massachusetts next year is something I want to do. It was great to always have something to do in the nation's capital.
Do you have any advice for future UCDC students?
Your time in DC will fly by. Take advantage of the connections you will make in your class and in the office! You never know who will turn into a mentor or a friend.
Primary Category
Tags