Jose Macias
Majors: Political Science and International Relations 
Internship: Community & Economic Development Intern at Prosperity Now
Participated: Spring 2018
LinkedIn: https://www.linkedin.com/in/jmmac/
Current Position: Chevron-Public Policy Fellow at Center for Strategic and International Studies (CSIS)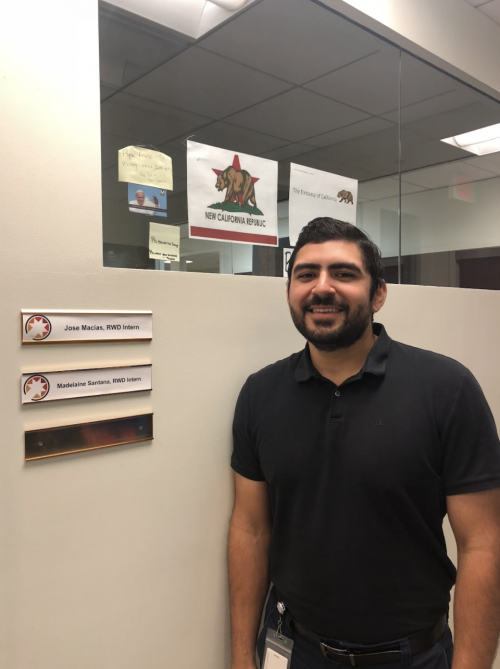 Tell us about your internship – what kind of work did you do? What did you find rewarding?
As a Community and Economic Development intern for Prosperity Now I focused on racial wealth inequality research and data analysis. I supported the wealth inequity research of our senior fellow at the time, Dedrick Asante-Muhammad, on minority majority cities in the United States. I became familiarized with ethnic and median income survey codes used for tabulating results from the US Census website. I helped analyze the growth in racial wealth inequality of Wilmington, Delaware and Austin Texas and collaborated on writing the first draft their city profiles. I had the opportunity to focus on Latinx for an op-ed that was published on their blog. This was important to me because it was my first solo publishment by a big organization while calling for unity to bridge the wealth divide for my community! The most rewarding element of my internship was the people at Prosperity Now, they made my internship a lot of fun. Even my supervisor, Jessika Lopez, went from my supervisor to my mentor and now friend.
Have your career or life goals changed as a result of your internship? If so, how?
The reality is, DC is a very competitive place and it set the stage for me to stay a little longer in school to build a more competitive resume through UC Center Sacramento and UCEAP. I am now a Public Policy Fellow for the Congressional Hispanic Caucus Institute (CHCI) but if it wasn't for UC DC I wouldn't had realize what it took to reach this milestone. I am no longer working on racial inequality initiatives, but in everything I do I keep my racial inequality optic ready.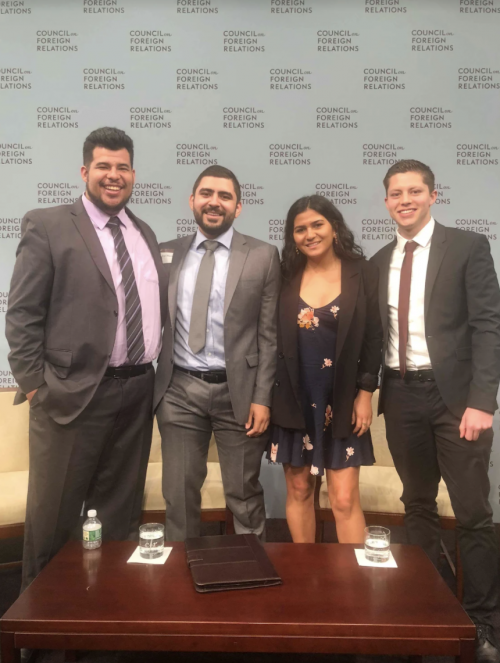 Share an exciting memory from your internship – something unexpected, an accomplishment, someone you met.
Prosperity Now provided access to an exclusive conference on housing, my supervisor lent me her credentials to enter and meet leaders in fintech.
Did your internship lead to any opportunities?
I leveraged my skillset and experience for a public policy intern position with an executive agency in California.
Share a story about something special you did in Washington – an event you attended, a place you went, an exciting talk, etc.
I attended an "Diversity in International Affairs" conference hosted by the council on foreign relations in DC where I met career diplomats and former analysts in federal agencies. This was crucial because I was able to learn how to stand out as an applicant for competitive agencies and I also gain a resource packet detailing internships and fellowship opportunities in international affairs. As a first generation, transfer and Chicano student, there's no other way I would had gain this knowledge.
How has living in the nation's capital for a quarter changed you?
DC is beautiful, it is the heart of our country and the soul of our nation, as a lover of all things US government I fell in love with the architecture. This experience helped me plan out the rest of my undergraduate career and I look forward to giving back soon and to pay it forward for future scholars.
Do you have any advice for future UCDC students?
You don't have to be a perfect student to apply, get in and succeed. Take it from me, all I had was retail experience beforehand. Real people read your application and they will give you a shot, you just need to give it your all once you are there to beat imposter syndrome. When you apply for the program, really take some time, and think where you want to be in the next three years. Cross check the desired qualifications for jobs you want and build a plan to acquire those skills and experiences. Connect with people, including me, I was a very shy student and that set me back some, therefore I always encourage people to take some time and reach out. Publish something, anything that you have as tangible is good to showcase in the future.
Primary Category
Tags