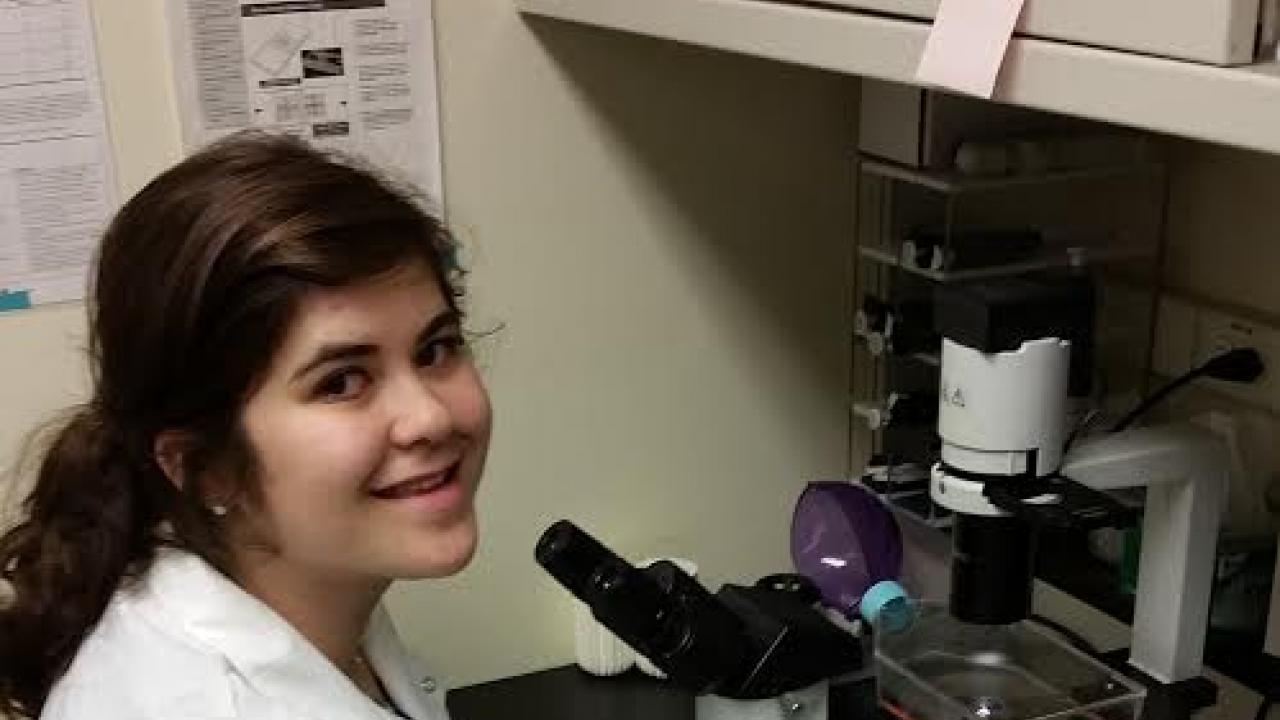 Mor Alkaslasi
Neurobiology, Physiology, and Behavior 
Interned at: The Laboratory of Neurogenetics at the National Institute on Aging
What attracted you to the Washington Program?
I wanted an opportunity to build my resume and gain valuable experience for the career I intend to pursue. As the nation's primary medical research center, the NIH was the perfect place to do just that.
Tell me about your internship – what kind of work did you do?
During the Fall of 2015, I interned in the Laboratory of Neurogenetics at the National Institute on Aging with some of the top researchers in the field. There, I conducted research with a graduate student concerning a protein known to be associated with Parkinson's disease. I was able to learn a variety of laboratory techniques, including DNA extraction, western blots, immunohistochemistry, and microscopy. I collected and analyzed vital data for the lab, and made a valuable contribution to Parkinson's disease research.
What did you do for fun in Washington?
I explored! There is so much to see and do in Washington, DC and the surrounding areas. Monuments, memorials, museums, historic sites such as Arlington Cemetery and Ford's Theatre. The countless Smithsonians alone were enough to keep me busy, and in my 10 weeks there, I still didn't see them all. The UCDC center is in such a prime location, that it was easy to get to all these amazing locations.
What would you tell students who are considering DC?
Go! It's such a great opportunity to get amazing job experience, and to get out and explore someplace new. And if you go, make the most of your experience by making connections with your coworkers and taking every exciting opportunity that is offered to you.
Category
Tags