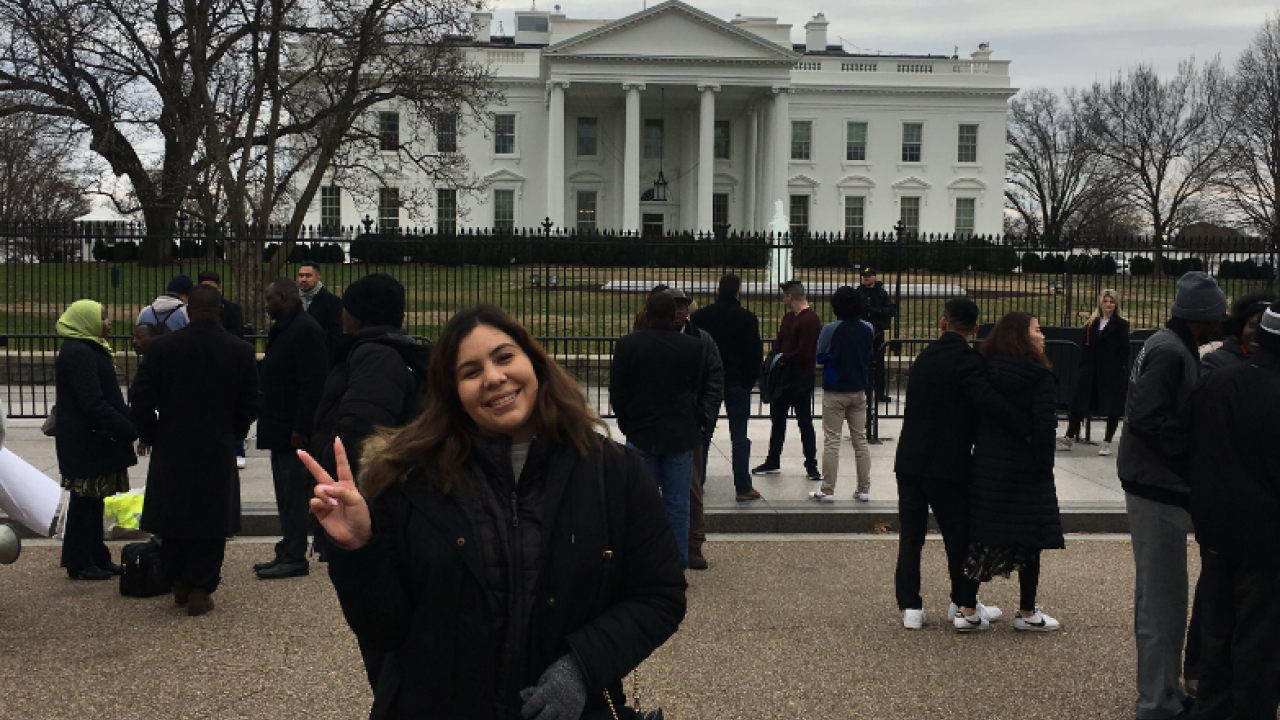 Juliana Villalobos
International Relations
Interned at: Washington Lawyers Committee for Civil Rights and Urban Affairs 
Participated: Winter 2019
Tell us about your internship – what kind of work did you do? What did you find rewarding? 
I was a legal intern for a program designed to help inmates. I would respond back to their letters and answer any questions they had as well as find resources for them to use. I did legal visits at the jail and communicated with Spanish speaking inmates. I also translated legal documents to Spanish.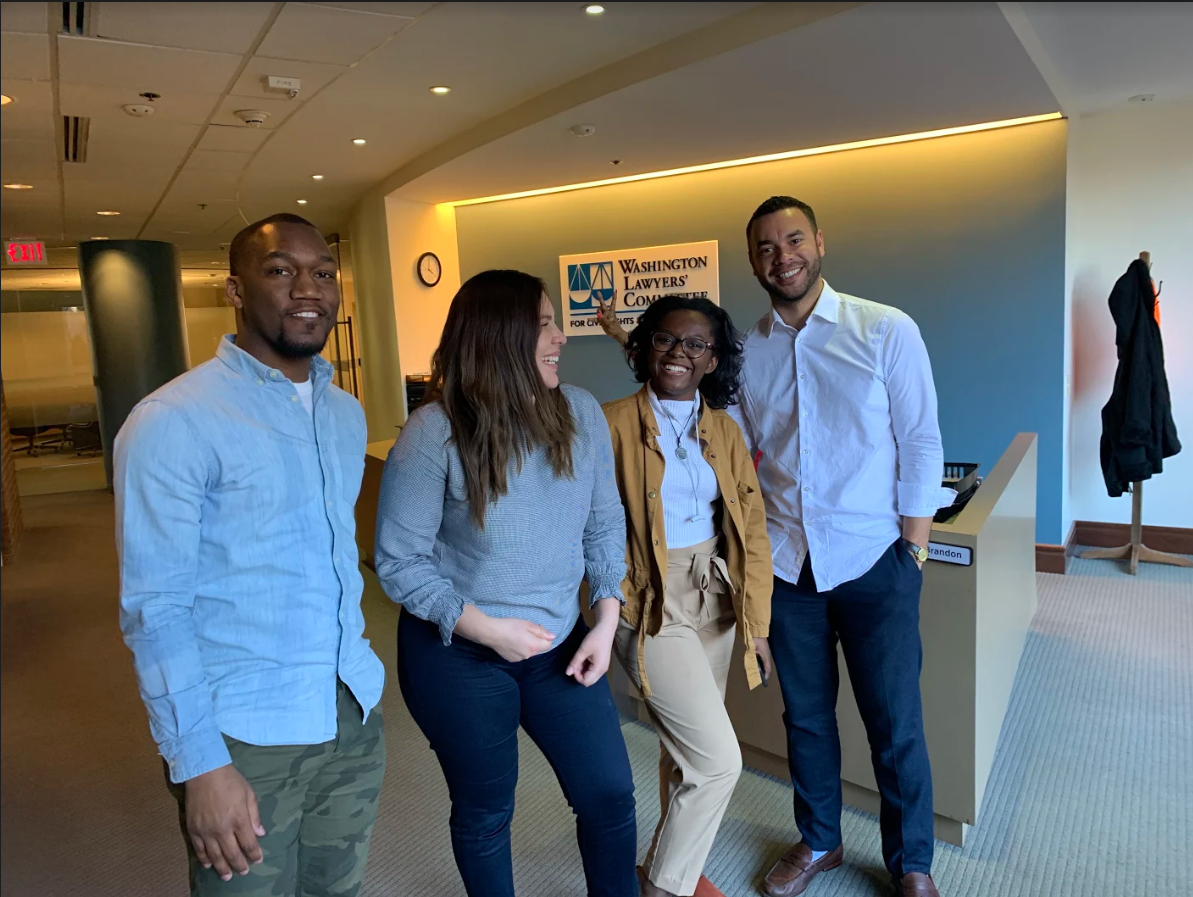 Have your career or life goals changed as a result of your internship? If so, how? 
Yes I now plan to go to law school.
Share an exciting memory from your internship – something unexpected, an accomplishment, someone you met. 
I got meet my favorite Supreme Court justice Sonia Sotomayor twice while in DC. I even had the opportunity to shake her hand and it was amazing and inspiring to hear her speak.
Did your internship lead to any opportunities? 
Yes I did get some legal job offers but I am not sure what my next steps are.
Share a story about something special you did in Washington – an event you attended, a place you went, an exciting talk, etc. 
I got to see all the important museums and monuments of DC which was an amazing experience for me. Most importantly, I got to do the women's march in DC and that was an emotional and inspiring experience to be surrounded by so many women demanding equal opportunities and rights.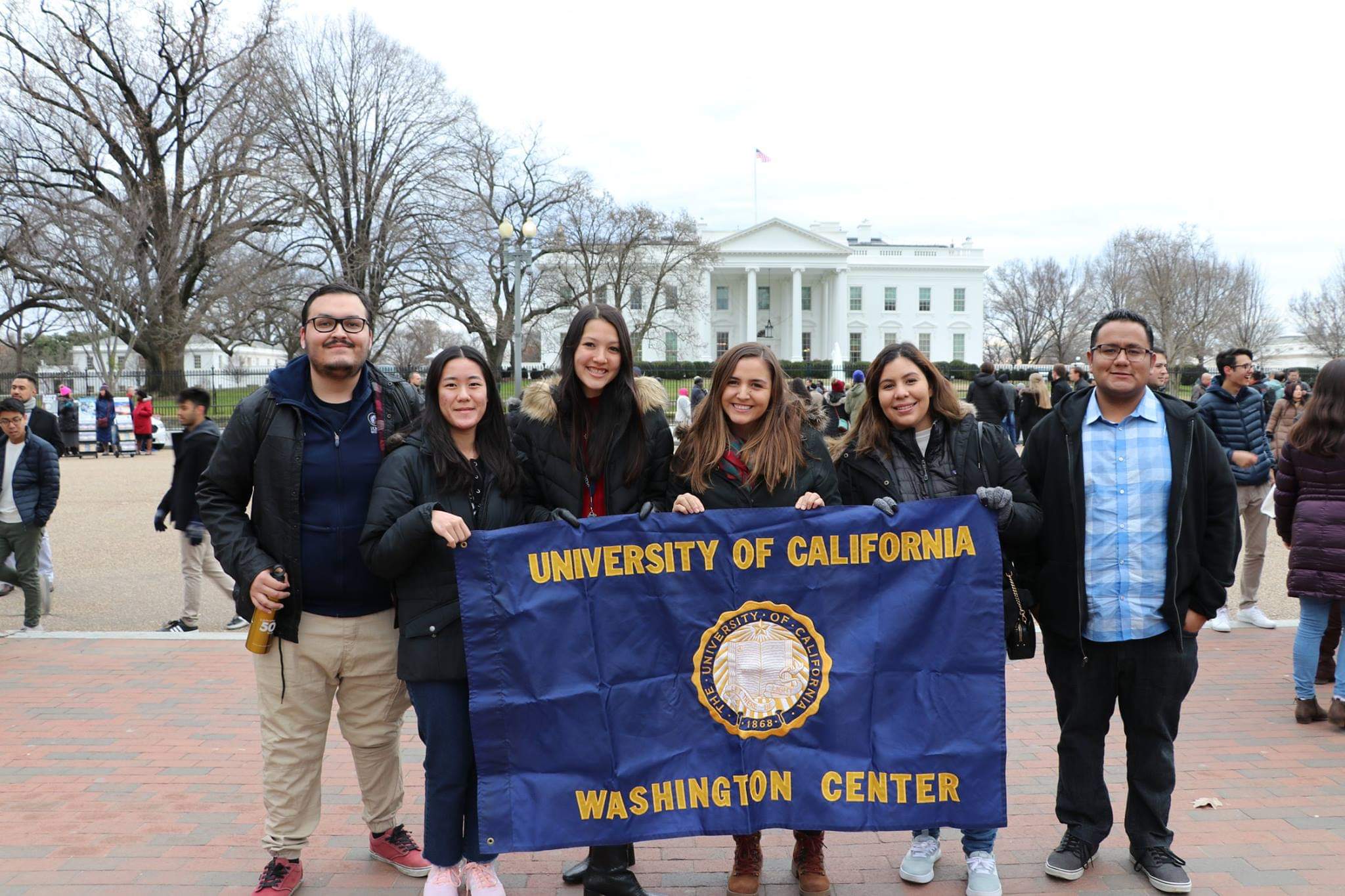 How has living in the nation's capital for a quarter changed you? 
Yes it made me see the facts of reality and made me want to do more for my community in the future.
Do you have any advice for future UCDC students? 
Try to go to all the events possible and networking with people is so important. Finally, enjoy your time in DC as it was an amazing and fun experience
Category
Tags