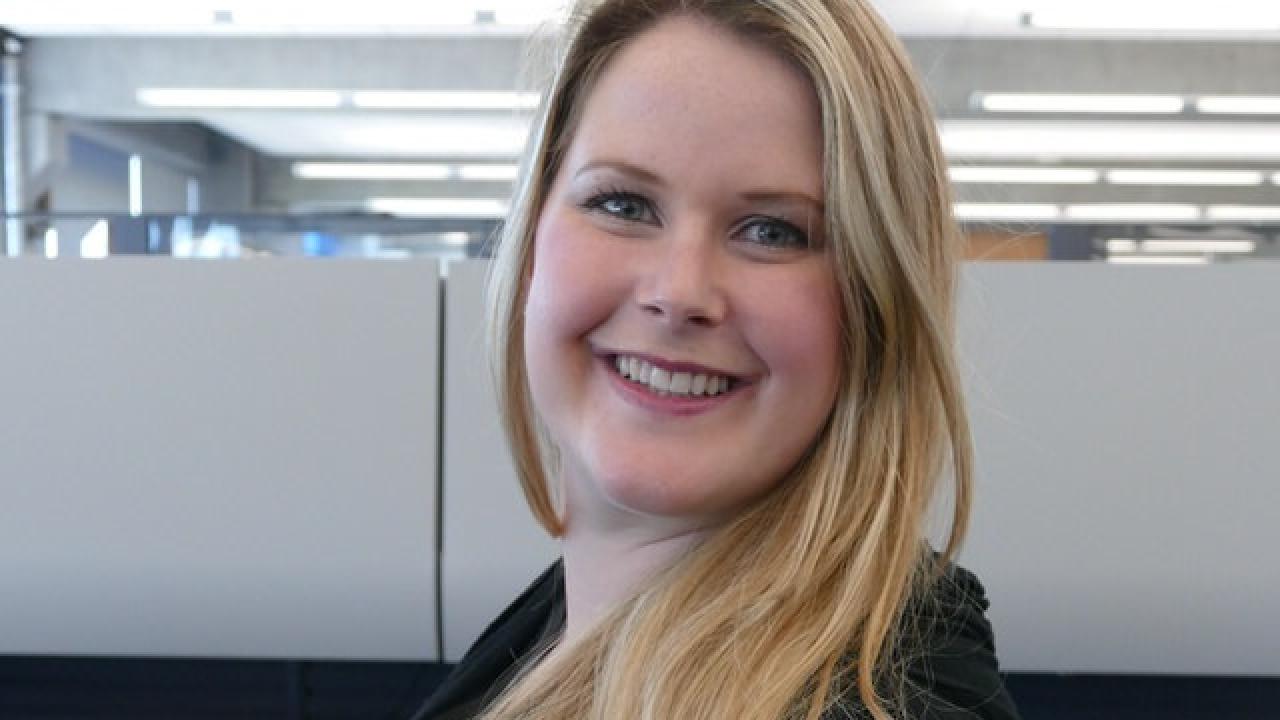 Jacqueline Stoddard Meredith
U.S. EPA with the Office of Air and Radiation (OAR) Communications
Major: Environmental Policy Analysis & Planning
Participated in: Winter 2013
Internship Organization: U.S. EPA with the Office of Air and Radiation (OAR) Communications
Current Position: Associate Compliance Analyst, Tariff at California ISO
LinkedIn: Jacqueline Stoddard Meredith
How has your experience with the Washington Program affected your career trajectory?
I will never forget my time in Washington, D.C. Learning, working, and living in that city gave me a taste of freedom while exposing me to a different kind of life. It is one thing to have a job, it is another to feel valued and to know your accomplishments are shaping the country and world in which we live. I had an internship at the U.S. Environmental Protection Agency with the Office of Air and Radiation (OAR) Communications. Having that internship on my resume landed me my first job at my current office. While I am happy to live and work in California now, I still dream of returning to D.C. to work there again and call that wonderful city my home. 
How have your career goals evolved since your participation in the Washington Program?
In D.C. I not only had a great job to put on my resume, but I also rubbed elbows with some of the most influential people in the country. During my stay, President Obama was inaugurated for the second time and Lisa Jackson stepped down as the head of the EPA. There was talk of the head of OAR, Gina McCarthy, being his next pick. I saw and spoke to Gina McCarthy on a daily basis (mainly because my desk was by the water cooler). But no one in my office thought the rumor was true -- until the day President Obama tapped her to fill the position. One afternoon, I stood in a room with her as she spoke of meeting the President, the bits of humor they shared together before walking out into the press conference, and I could see that her life had just changed forever. And she knew my name! Before leaving D.C. she took pictures with the interns. I still cherish that day and that picture, and I know now that quire literally anything is possible.
I am back in California working for a company that monitors the electrical grid for the state of California. I may return to federal work one day, but for now, I am happy to be working for a company that has the same goals that I do -- a renewable and sustainable future.
How have your career goals evolved since your participation in the Washington Program?
I work for the California ISO, and unlike the EPA, no one knows who we are or what we do. From an environmental standpoint, we are striving to make the electrical grid more reliable on renewable energy in order to create a more sustainable future for California and eventually the entire west coast.
I work in the compliance department which ensures we operate ethically per our regulatory standards. After working with a federal agency, I was able to appreciate the importance of regulations and following guidelines. I see that the work I do has value, not just to me but to all of our clients.
What advice do you have for Washington Program participants with similar career interests?
College is an amazing experience and my time at Davis was incredible, but this Washington experience is a once in a lifetime opportunity. I tell my current co-workers and friends of my time living in DC for 2 months, walking by the White House every day on my way to work, and seeing the motorcade drive by. Most people I talk to wish they could have an experience like that, especially in DC. Once college is over, opportunities like this are almost non-existent. Give it a shot, you will not be disappointed. 
Category
Tags