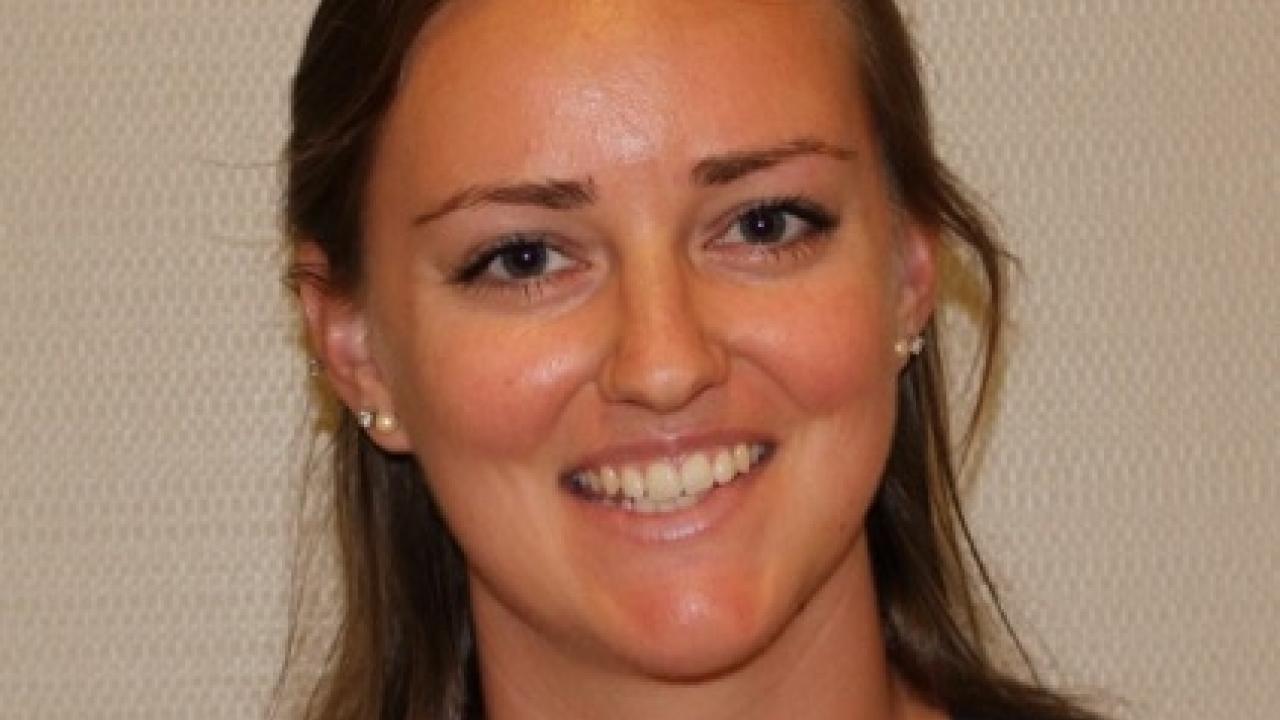 Hannah K. Brown
Campaigns Department Intern at Africa Action
Majors: International Relations and Sociology
Participated in: Summer 2010
Internship Organization: Campaigns Department Intern at Africa Action
Current Position: Refugee Officer at USCIS, U.S. Department of Homeland Security
How has your experience with the Washington Program affected your career trajectory?
With growing up and going to school in California, moving across the country to start a career can be intimidating. However, the Washington Program provided a more comfortable and less overwhelming entrance into the Washington, DC world. The Program showed me that I could make a life outside of California and thrive in a setting that originally seemed foreign to me. After spending a summer living and working in DC, I knew I wanted to someday come back and make my career and life in this city. 
How have your career goals evolved since your participation in the Washington Program?
My position at Africa Action was the first internship I ever had, and it encouraged me to stay regionally focused academically and professionally in Sub-Saharan Africa. After participating in the Washington Program I decided to study abroad in Botswana and then go on to graduate school at UC Santa Barbara focusing on human rights in Sub-Saharan Africa. My experience in the Washington Program encouraged me to follow an international career path based on my passions. 
Describe what you are currently doing, and how your experience in DC relates to your current position. 
I am currently working as a Refugee Officer in the Refugee Affairs Division of the office for U.S. Citizenship and Immigration Services (USCIS) at the Department of Homeland Security. Previous to my current position, I was working for the International Rescue Committee (IRC) in Nyarugusu Refugee Camp in western Tanzania. Each opportunity I have experienced or position I have held since participating in the Washington Program has in one way or another been related to working on human rights issues in Sub-Saharan Africa. My time at Africa Action provided me direction and a jumping-off point for my career. 
What advice do you have for Washington Program participants with similar career interests?
My advice for future Washington Program participants is to truly take advantage of getting to know people in your field while living in DC. If you are looking for a post-graduate international or DC-based position, being located at school in California can be a hindrance, being physically located in DC can make a huge difference. While it can be excruciating and difficult at times, networking can truly pay-off—especially in DC. I still keep in touch with some professionals I met during my internship at Africa Action and I would not have my position today without strong efforts to network with individuals in my field. 
Category
Tags