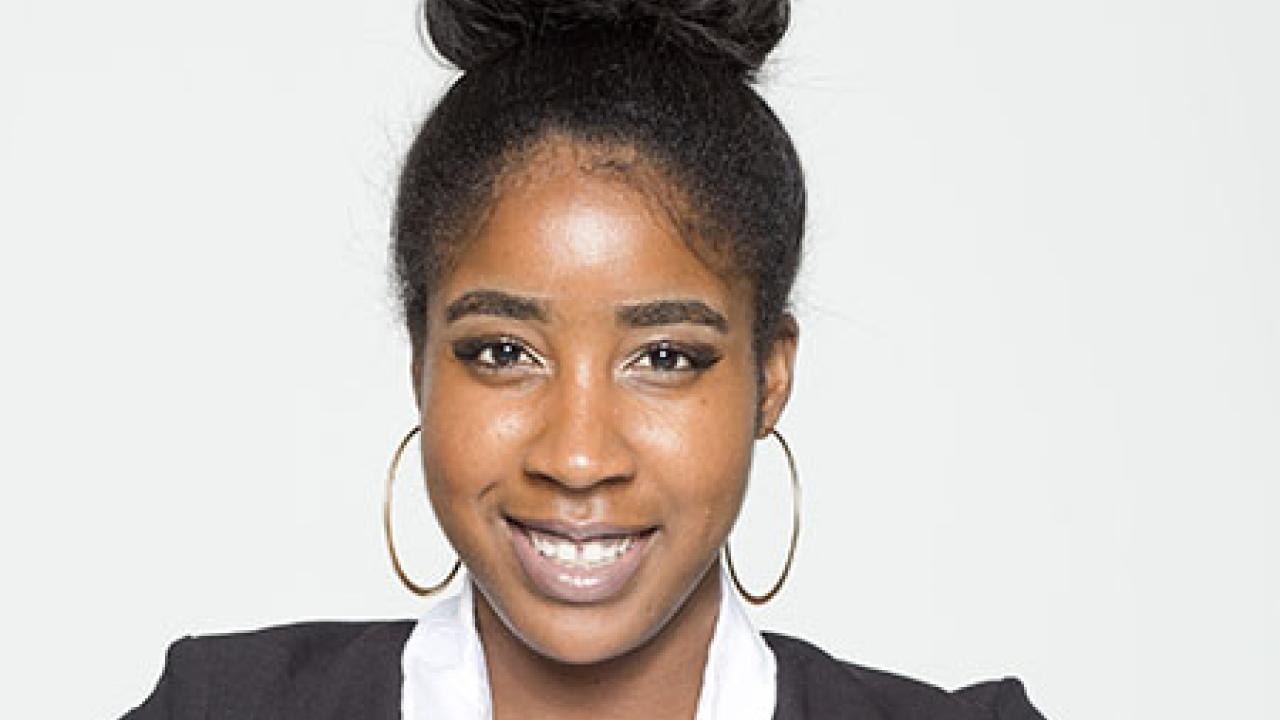 Danae Jarrett
Communication & Women's Studies
Participated in: Summer 2011
Internship Organization: Black Entertainment Television Networks Headquarters (BET)
Previous Position: Marketing and Communications Coordinator at Nova Southeastern University School
Current Position: Social Media Strategist at AutoNation Corporate Headquarters
I participated in the Washington Program during the summer of 2011. I obtained a B.A. in Communication and minored in Women's Studies at UC Davis. I was fortunate enough to land the internship of my dreams at Black Entertainment Television Networks Headquarters (BET) as the Content Management Intern. My experience at BET was incredible and I learned so much valuable information that has helped me in my career today. After graduation, I landed another internship and eventually became hired full time at a creative design and advertising agency in Miami, Florida where I assisted with social media marketing content, website copywriting, and travel coordination for executives. During that time, I also began graduate school full time at Nova Southeastern University, Huizenga School of Business and Entrepreneurship, pursuing a Master in Business Administration with a concentration in Marketing. While earning my M.B.A, I currently work full time as the Marketing and Communications Coordinator at Nova Southeastern University School. Outside of my corporate job, I have a personal company, Jarrett Writing Services, where I create, strategize and organize copywriting/content for clients on topics including but not limited to: Travel/leisure, art, business, fashion, education, news, politics, health/fitness, music, literature, and more.
My experience with the Washington Program has definitely enhanced my career trajectory. When employers or fellow employees hear that I was part of such a prestigious program, they are highly impressed. Furthermore, the experience I gained in my internship and studies while participating in the Washington Program have prepared me for the workforce and allowed me to be a more confident and qualified employee. Since my participation in the Washington Program, my career goals have evolved in such a way that I now know exactly what I want out of my career and I know the steps it takes to accomplish my career goals. My experiences while interning at Black Entertainment Television Networks led me to apply to more competitive jobs with confidence in knowing that I have exactly what it takes to be the best at my craft and be fearless in developing my passion.
I advise all future Washington Program participants to take advantage of the opportunities that arise in your internship. Get letters of recommendation for your supervisors. Build a portfolio of your work and document your experiences. Ultimately, be open-minded and come into work willing to learn and take in as much information as possible. Also, don't forget to have a little fun while you're at it!
Category
Tags