Nikka Yalung
Major: Computer Science 
Internship: Software Development Project Assistant at The National Democratic Institute (NDI)
Participated: Summer 2018
Current Position: Associate Developer at Fourth
What took you to DC? -- What attracted you to the Internship program?
I came to DC because I saw it as another opportunity to get out of Davis. As much as I love my class-filled schedule in the small town of Davis, I wanted to take advantage of any programs that sent me out of it. I went straight from a semester of study abroad in Sweden to an internship in the industry in DC. I love hands-on experiences and DC gave me just that.
Tell me about your internship – what kind of work did you do?
Asa project assistant within the IT team, I wore many hats. Fortunately for me, I came in during a very hectic time at the organization. Being NDI, they constantly juggle multiple projects and I dove right into the deep end with researching malware analysis projects and tracking down possible rogue systems. On the programming side, I am proud to have been part of two main projects, one written in JavaScript and the other in ReactJS. Both these programming languages were new to me and through these projects, I've learned more in 5 weeks than I would have on my own for that length of time. Wearing many hats was something I learned to love and admittedly, still need to learn how to manage. Ironically, I was given a few project management tasks including taking over meetings and ensuring an updated agenda was in place. I consider myself lucky to have been exposed to so many roles. I was a sponge and I firmly believe that I gained as much knowledge as I can possibly get in 10 weeks.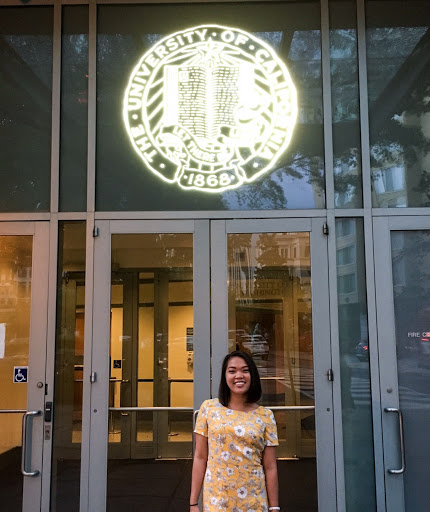 What was your biggest take-away from your internship?
Working at NDI was one of the best decisions I've ever made. The organization fostered learning new skills. As I am only at the beginning of my IT career, I know that there is so much for me to learn. I considered myself lucky enough to be surrounded by mentors who encouraged me constantly to learn and improve on new skills. They did this through practice! I studied for certifications while they took new tests. I learned a new programming language while they wrote new programs! My biggest take away from the internship is to never stop learning. Information Technology is a fascinating and expanding field.
A less technical lesson I discovered about myself and a future career in IT is that it is not about where you work. It's about who you work with. NDI's IT team made it really easy for me to settle in and I was able to jump right into the deep end comfortably. I never regretted coming in to work, because I enjoyed seeing my colleagues. I looked forward to discussing movies, songs, pop culture, and more importantly, new technologies with them every day. Their IT team had a bond that created a positive working environment. For that reason, they worked great together.
What would you tell students who are considering DC?
Do it! There's no better time to do it than now. You don't even have to worry about finding housing. It's not just about the city. It's a totally different community and atmosphere than California. If you're a STEM major and you think that DC is just for political science majors, think again. I had an amazing time and being surrounded by politics made me a more well-rounded citizen.
Primary Category
Tags