Nasim Zeighami
Major: Genetics & Genomics
Internship: Public Health Intern at Mary's Center
Participated: Summer 2019
Current Position: Staff Research Associate at Fisher Lab (UCSF)
Tell us about your internship. What kind of work did you do? What did you find rewarding?
My Public Health internship was in the Community Health Education Training and Research Department of a federally qualified health center called Mary's Center. I primarily worked on an individual project, where I created a centralized onboarding manual for the front desk, medical records, and referrals. I found completing this project extremely rewarding because it was something the clinic was in dire need of; they have a ton of turnover with staff in those roles. I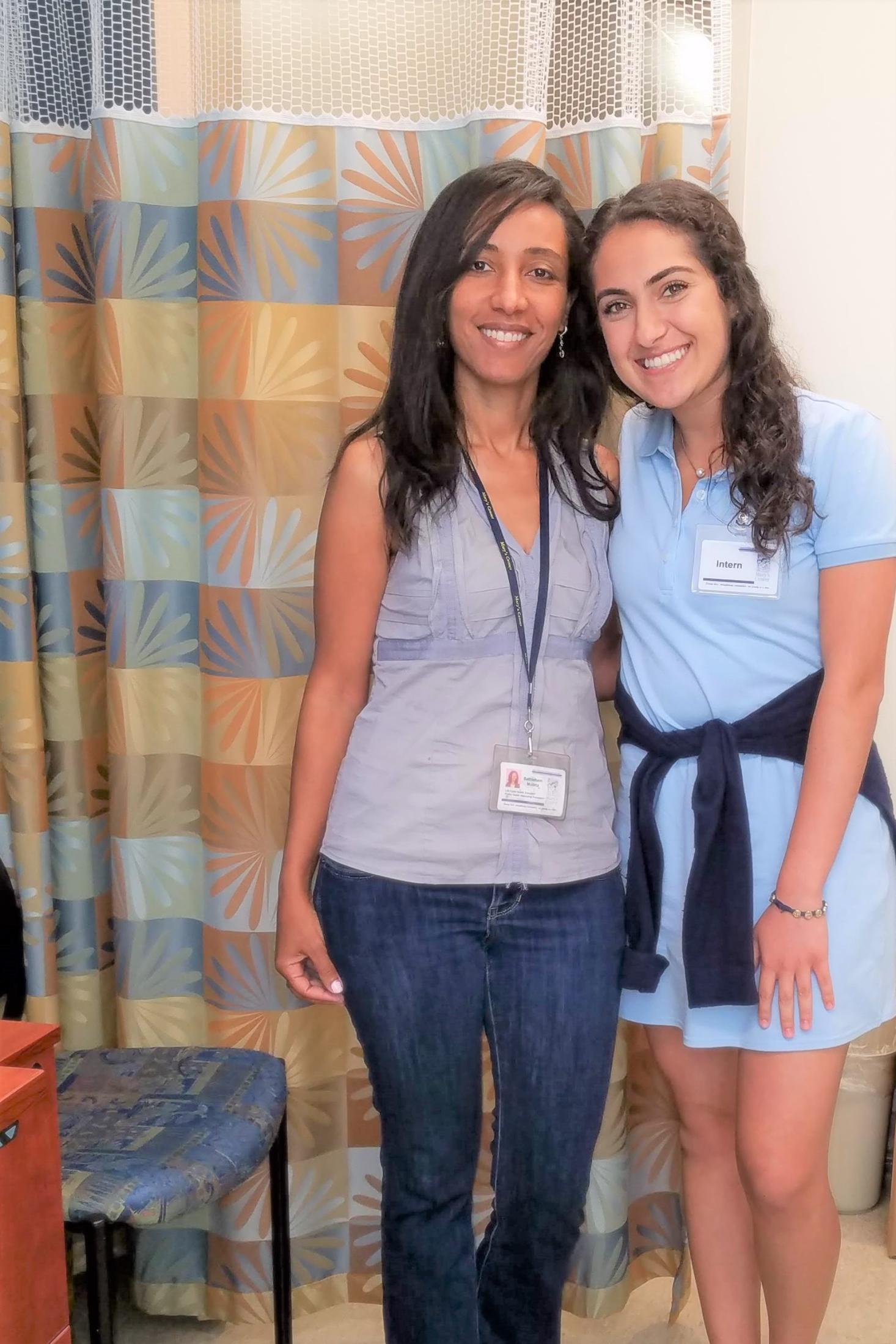 also had the opportunity to attend weekly trainings on various topics such as nutrition, tobacco cessation, and irregular pap. Moreover, I got to sit in on a Standard of Care meeting, where providers and other clinic staff get together to create new policies for the clinic. Aside from that, I worked at a booth for the clinic at a health fair where we provided health education on contraceptive care and also provided free, rapid STD and HIV testing. It was especially rewarding going out into the community and providing health services to the communities who lack resources. Additionally, I was able to shadow health educators and physicians, which provided me with clinical experience.

Have your career or life goals changed as a result of your internship? If so, how?
Absolutely! I am now very passionate about health education. Especially for invulnerable populations, health literacy is quite low and physicians oftentimes do not have a significant amount of time to spend with each individual patient. This is what makes health education such an important tool. Furthermore, I fell in love with Family Medicine while I shadowed a Family Practice physician because of the wide array of patients you see throughout the day. I also definitely want to work at a federally qualified health center that provides free or affordable healthcare to everyone.

Share an exciting memory from your internship – something unexpected, an accomplishment, someone you met.
Someone that really inspired me during my time in DC was my supervisor. She supported me throughout my time in DC and pushed me to gain as much from my experience interning as possible. More than that, though, she provided me with advice and skills that I will carry with me for the rest of my professional and personal life.
Did your internship lead to any opportunities?
Through my internship, I made a ton of connections with people working at Mary's Center and in the
healthcare and healthcare administration world!
Share a story about something special you did in Washington – an event you attended, a place you went, an exciting talk, etc.
My favorite event that I went to during my time in DC was the 50-year anniversary celebration of the moon landing that the Smithsonian National Air and Space Museum. They projected a replica of Apollo 11 onto the Washington Monument and had a large celebration on the National Mall.
How has living in the nation's capital for a quarter changed you?
Living in the nation's capital has made me see the healthcare system quite differently. I had the ability to see firsthand all the heartbreaking flaws of our healthcare system while working at a Federally Qualified Health Center. For this reason, I am passionate about entering the healthcare field to combat these issues.
 
Do you have any advice for future UCDC students? 
Cherish the time you have in DC and make the most of it! Also branch out and meet people from other schools, because everyone is so unique and getting to make lifelong friends was the best.
Primary Category
Tags