Kamaal Thomas
Major: International Relations and Economics
Internship: Intern for Homeland Security Advisory Council at the U.S. Department of Homeland Security
Participated: Spring 2014
LinkedIn: https://www.linkedin.com/in/kamaalthomas
Current Position: Technology Risk Associate in Asset Management Division at Goldman Sachs
What attracted you to the Washington program?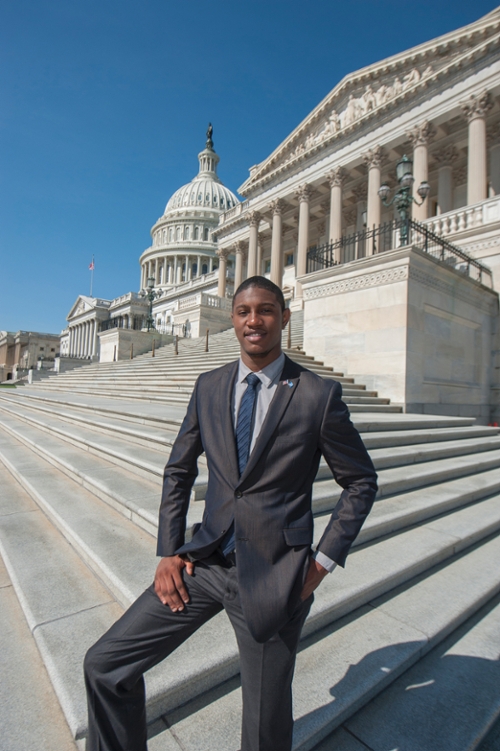 I wanted to gain hands-on experience working on public service. I have always desired to work for the government, and this program provided me with the perfect opportunity to work full-time at the Department of Homeland Security, while taking courses from tremendously knowledgeable and dedicated faculty.
Tell me about your internship – what kind of work did you do?
During the spring of 2014, I served as a full-time intern for the Homeland Security Advisory Council (HSAC) in the U.S. Department of Homeland Security (DHS). I had the opportunity to interact with some of the nation's top counter-terrorism experts and cybersecurity leaders, which sparked my passion for U.S.-China cybersecurity relations. In my position, I researched and wrote executive summaries, technical papers, spreadsheets, and other documents related to homeland security and the HSAC. I was responsible for conducting initial background checks on potential HSAC members. I was positioned as the point of contact for logistical and agenda issues for the first HSAC in-person meeting and served as a speechwriter for my superiors, including HSAC Chairman Judge William Webster, the former head of the Central Intelligence Agency and the Federal Bureau of Investigation. To my surprise, I was also given the opportunity to draft policy critiques — a responsibility normally reserved for permanent employees – in which I produced reports evaluating the inefficiencies of current departmental policies that would be reviewed by HSAC's Executive Director. Specifically, I was given the duty to identify the vulnerabilities with U.S. Immigration and Customs Enforcement's (ICE) and the Transportation and Security Administration's (TSA) protocol for addressing U.S. Syrian foreign fighters returning to the U.S. With the support of Director O'Connor and several HSAC members, this proposal was sent to the U.S. Secretary of Homeland Security, which led to an official tasking of the HSAC following my internship.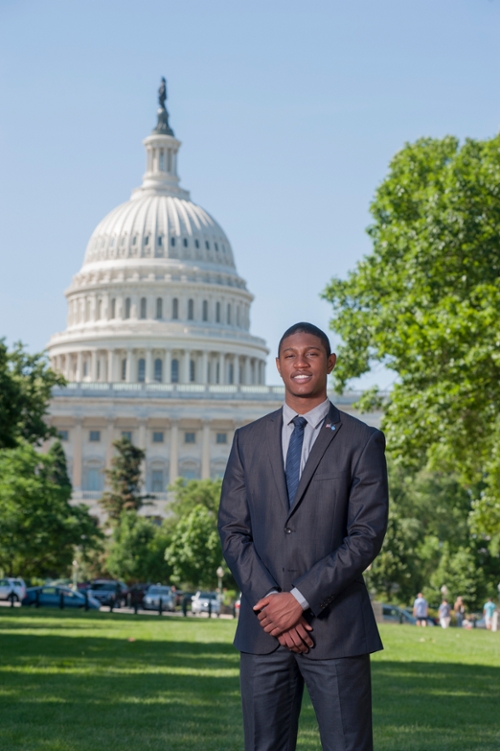 Has your internship influenced your future plans?
Being in Washington, DC has tremendously influenced my career objectives. I have decided to commit to a career in the government to address some of the deficiencies in current cyber policy. On completion of my studies, I will pursue a career at the U.S. Department of Homeland Security, Office of Cybersecurity and Communications (CS&C). My goal is to work in policy implementation and apply my research on U.S.–China cybersecurity relations, conducted in both my undergraduate and graduate education, to help establish a bilateral cybersecurity agreement between the United States and China. This would support DHS's efforts to improve the transparency of cyber capabilities, encourage coordination on transnational threats, including cyberterrorism, and establish lines of communication between both U.S. and China senior cybersecurity officials in aspirations to reduce the likelihood of an impending cyberattack on the United States' sixteen critical infrastructures.
What have you learned in your work?
The program taught me how to navigate a bureaucratic, competitive system. In government service, there will always be individuals with very strong personalities, and others who will do whatever they need to do to get ahead. There are people who will criticize you no matter how well you do, and coworkers that attempt to take away opportunities from you. At the same time, there are people who have your best interests at heart, so seek their support and always try to do your best and have integrity. In time you will be recognized for your actions.
What do you do for fun in Washington?
Washington, DC has an exquisite food selection. In my free time, I would try new restaurants with coworkers and friends. From Georgetown to Adams Morgan and Bethesda, the DC area has a great choice of food that can cater to anyone's taste. Additionally, I would spend most of my evenings attending happy hours hosted by Congressional staffers and think tank organizations. Several organizations and offices host events at restaurants where you can build your network in a relaxing and comfortable environment. You never know what connections you will make, so always be professional and have a business card or two in your pocket.
What would you tell students who are considering DC?
If you want to be successful in Washington, DC have a plan. Washington, DC is a riverbed of ambitious young professionals and future leaders. There are numerous opportunities to pursue, regardless of whether you are considering a career in politics. The connections you will make are invaluable. So, if you decide to go, make sure to have a plan that is clear, attainable, and relevant to your interests. It does not have to be perfect, it can change with time, but without a plan, you will miss opportunities offered by people who believe in your plan and seek to support you.
Primary Category
Tags