Jennifer Loza
Major: Global Disease Biology 
Internship: Legislative Intern for U.S. House of Representatives, Congressman Eric Swalwell (CA-15)
Current Position: Junior Specialist Research Assistant at UCD Transplant Surgery Department
Tell us about your internship. What kind of work did you do? What did you find rewarding?
I had the opportunity to intern for Congressman Eric Swalwell (CA-15) this past Fall in the U.S. House of Representatives. There, I helped oversee the front office and helped with various administrative tasks including answering and recording constituent phone calls and data entry. I had the opportunity to attend legislative briefings on a wide range of topics like urban flooding and healthcare reform, and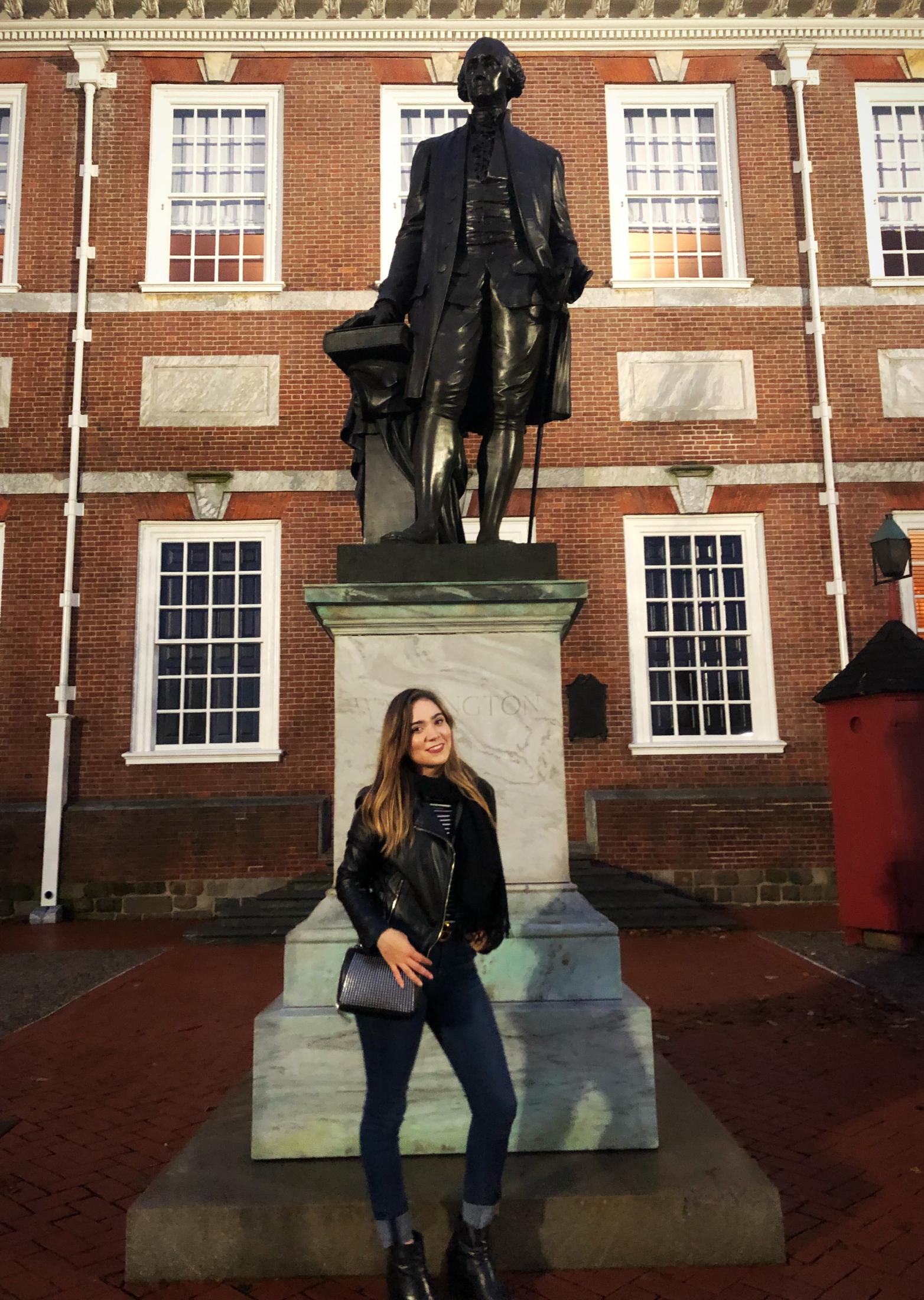 subsequently drafted memos analyzing those issues for staffers. One of my favorite tasks was to lead constituent tours of the U.S. Capitol, where I would provide interesting historical facts about the various art pieces and the building since its inception. This task was especially rewarding, as I loved walking through corridors filled with history as well as getting to know residents of the district.
Have your career or life goals changed as a result of your internship? If so, how?
While I am still passionate about medical school, my internship in DC has changed my perspective on what I want to pursue in life. I decided to continue to explore the political realm and move to DC upon graduation and work on the Hill. My goal is to become a legislative staffer, where I would oversee issues and do policy work. As a result of my internship, I discovered George Washington University's MD/MPH program and plan to apply after my time at UC Davis. This program is the perfect fit for me since it merges my passion for medicine and healthcare policy.

While you were in D.C. did you go on any special trips or visit any monuments that stood out to you?
I had the opportunity to attend the National Endowment for Humanities' Jefferson Lecture at the Warner Theater, led by the celebrated Dr. Rita Charon. She is a physician who paved the way for the field of Narrative Medicine, which she teaches at Columbia University. Listening to her talk about the intricate relationship between humanities and medicine was inspiring and makes me hopeful in the strides that medical staff continue to make in order to improve quality of care. Had it not been for my time in DC, I would've never been exposed to such a fascinating topic.

How has living in the nation's capital for a quarter changed you? 
Living on the East Coast is a completely different experience than living in California. Being in the nation's capital made me realize that voting does matter, and political decisions do affect each individual community. Additionally, living in DC sparked my wanderlust since I had the opportunity to travel to several nearby states, including Boston and Rhode Island. My experiences in the capital this past quarter changed me into a more outspoken, confident, and fearless person--something I am forever grateful for.

What advice would you give to students entering internships in Washington D.C.?  
I think one important piece of advice I would share is to not be scared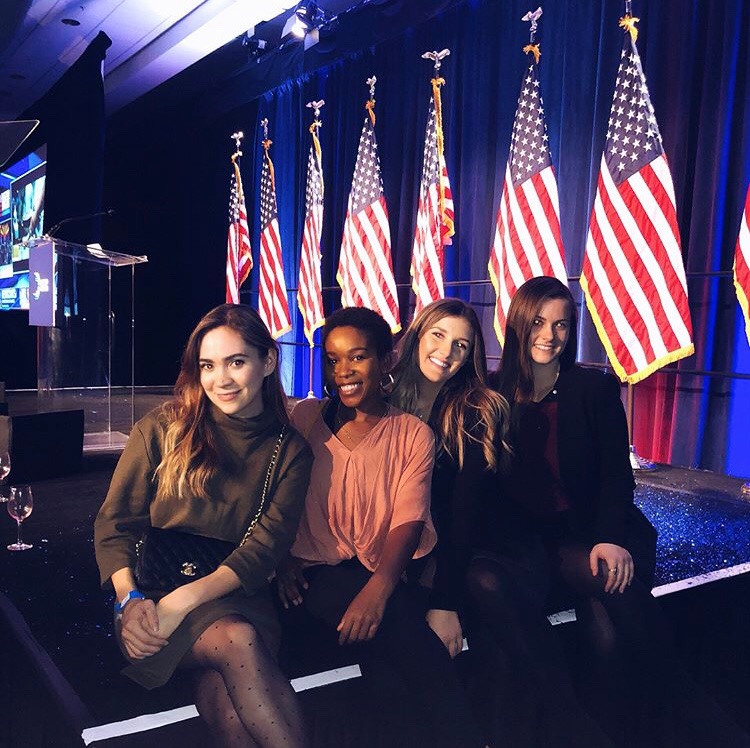 of new experiences or of choosing an internship in an area outside of your comfort zone. DC has endless opportunities and events that you won't be able to experience anywhere else. Use your time wisely and make sure you go to as many events as possible, you never know who you're going to meet and how they can help you in the future! I would also recommend not to wait until the very last few weeks to find an internship. Personally, I had many things going on at once that prevented me from finding an internship sooner. While everything worked out in the end, procrastinating added an extra layer of stress to the process that could've been avoidable. Lastly, I would say have fun! Make friends, go out on trips, and experience the nightlife--you won't regret it!

Share an exciting memory from your internship about something unexpected that happened while you were in D.C
Being in Washington, DC during such a tumultuous political time is quite the experience. One of the most exciting moments I have was being able to attend the DCCC's Election Night Watch Party. I was surrounded by many key political figures and staffers--not to mention Nancy Pelosi! While I was unable to meet her, listening to her empower Democrats young and old as we took back the House will be something I'll never forget.
Primary Category
Tags