Hipolito Angel Cerros
Major: Science and Technology Studies
Internship: Project Intern at U.S. Conference of Mayors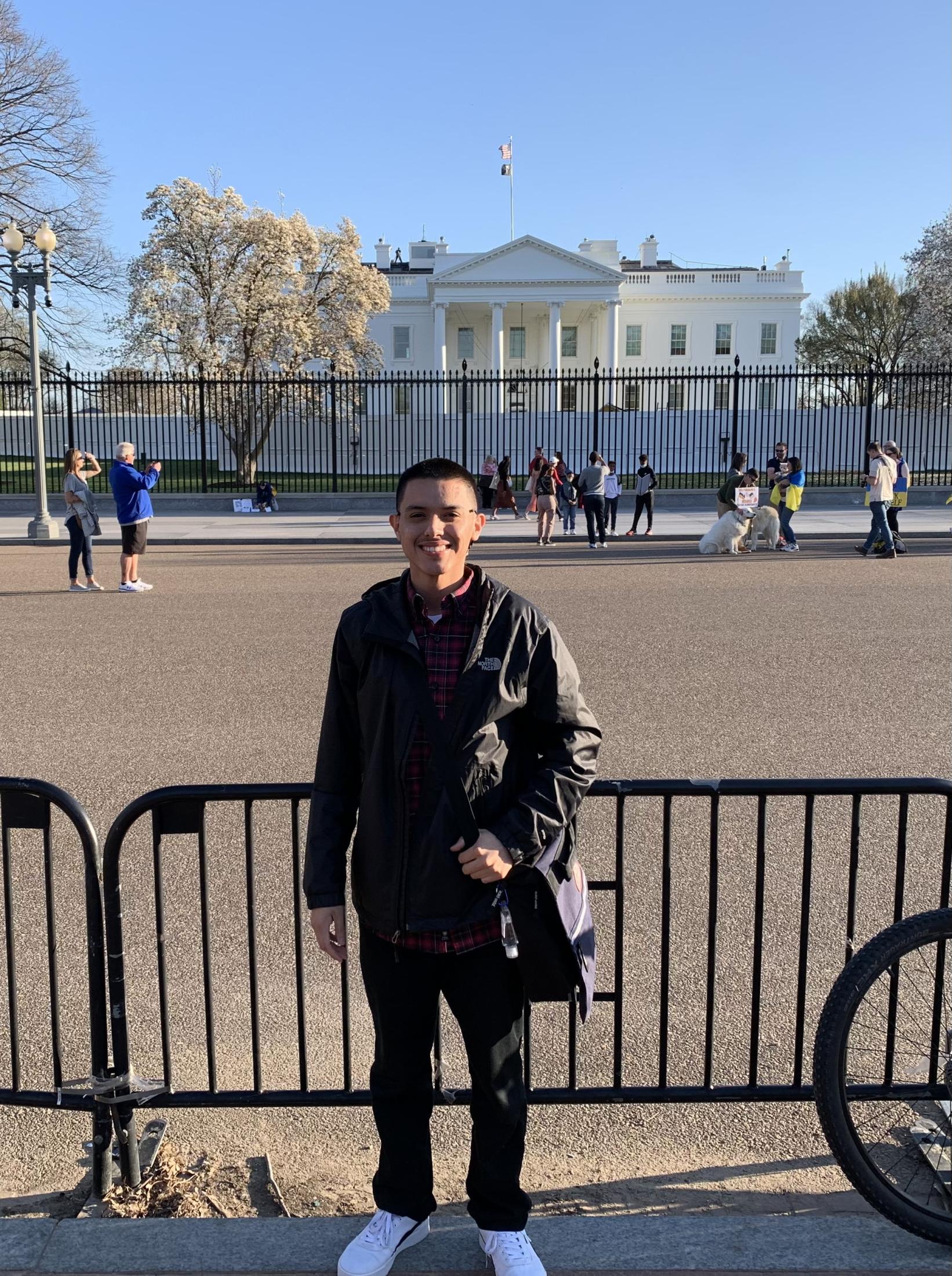 Tell us about your internship – what kind of work did you do? What did you find rewarding?
As an intern at the U.S. Conference of Mayors, I analyzed how cities across the country used the State and Local Fiscal Recovery Funds they received from the American Rescue Plan Act. I focused on highlighting projects that focused specifically on advancing equity which included city projects that addressed homelessness, health disparities, climate, uplifting youths, and strengthening the workforce. Serving as Mayor Pro Tem (Vice Mayor) on Lindsay's City Council, I found this experience to be rewarding because I was able to visualize how cities are using their ARPA funds and brainstorm how my city can use our funds. Additionally, I was able to sit in on calls along with Mayors across the U.S. where stakeholders from the White House, Department of Treasury, Department of Transportation, and other organizations, informed Mayors on funding opportunities for our cities. The work I did at the USCM allowed me to transcribe the skills and knowledge I gained directly into the real world and benefit not only my professional development but also my constituents in the City of Lindsay.
Have your career or life goals changed as a result of your internship? If so, how? 
As a result of my internship, I realized that Washington DC and Capitol Hill is a place I could see myself in the future. Although I love California, DC is vital for legislation and policymaking and as a person of color, I realized that DC needs more voices that reflect the needs of all Americans- not just the few. In the future I hope to become an attorney and find a position working on Capitol Hill. Additionally, the USCM reassured me that my work on the council is not only essential for my community but crucial for the future.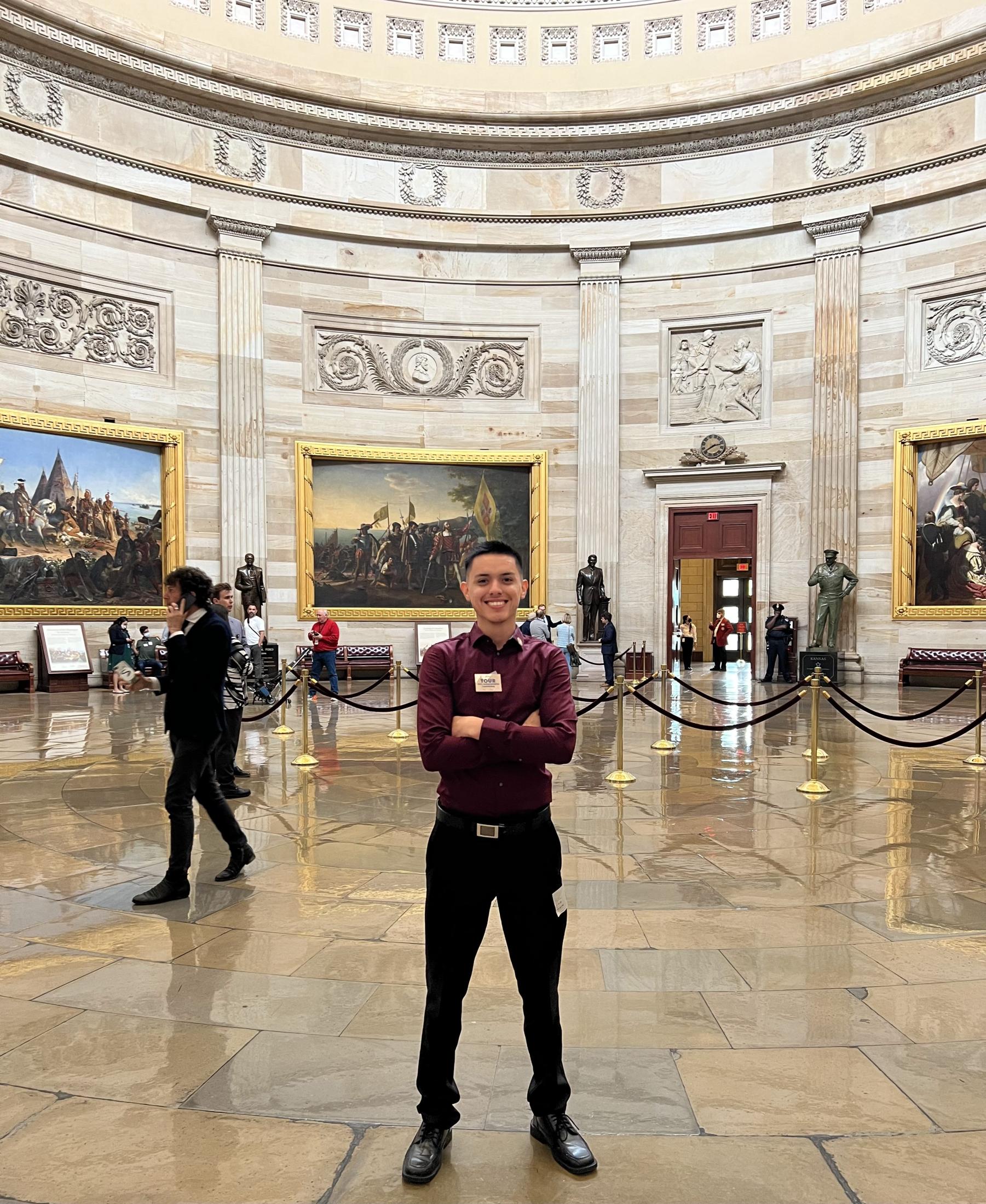 Share an exciting memory from your internship – something unexpected, an accomplishment, someone you met. 
I was able to meet with stakeholders from U.S. Senator Dianne Feinsteins Office, the White House, and Department of Transportation. I will also be attending the Annual U.S. Conference of Mayors which will be held in Reno, Nevada. This will allow me to network with Mayors across the U.S. and be a voice not just for the City of Lindsay but communities in California's Central Valley.
Did your internship lead to any opportunities?
As a member of the USCM, I receive daily briefings from the organization. These briefings inform me about nationwide events, funding opportunities, workshops, advocacy efforts, and other topics that impact the residents in my community. Not only am I positioned within the USCM and other Mayors across the U.S., but I also have a network that works with stakeholders all across D.C. including the Biden-Harris Administration.
Share a story about something special you did in Washington – an event you attended, a place you went, an exciting talk, etc. 
D.C. is truly a one of a kind place. Besides visiting all of the National Monuments, Smithsonian Museums, and the U.S. Capitol, I visited a handful of cities along the East Coast including New York, Baltimore, and Philadelphia. Not to mention I attended various exciting talks including one held by the White House Office of Science and Technology Policy.
How has living in the nation's capital for a quarter changed you?
Living in DC significantly improved my professional development and solidified my career goals. DC exposed me to career professionals, highly-valued mentors, and long-term peers that I otherwise would have not met without living here.
Do you have any advice for future UCDC students?
Maximize your experience because time flies quicker than you think. Do not feel discouraged to come out of your shell and remember that even though at times it may get tough, your voice matters.
Primary Category
Tags