Hailey Dalton
Major: Psychology and Sociology- Law and Society 
Internship: Government Relations Intern at Winning Strategies Washington
Participated: Winter 2022
Tell us about your internship – what kind of work did you do? What did you find rewarding?
As a government relations intern at the lobbying firm Winning Strategies Washington, I was able to cover Congress and Senate hearings and conduct research in the government relations field. I had the opportunity to produce weekly reports for our clients, research political predictions for the midterm elections, and assist on political fundraisers. It was rewarding to be able to learn so much about government relations and produce work that was then given to our clients.
Have your career or life goals changed as a result of your internship? If so, how? 
My internship taught me a lot about politics and government relations and has broadened my horizon for career goals. After taking a gap year I am planning on attending either law school or get my master's in public policy.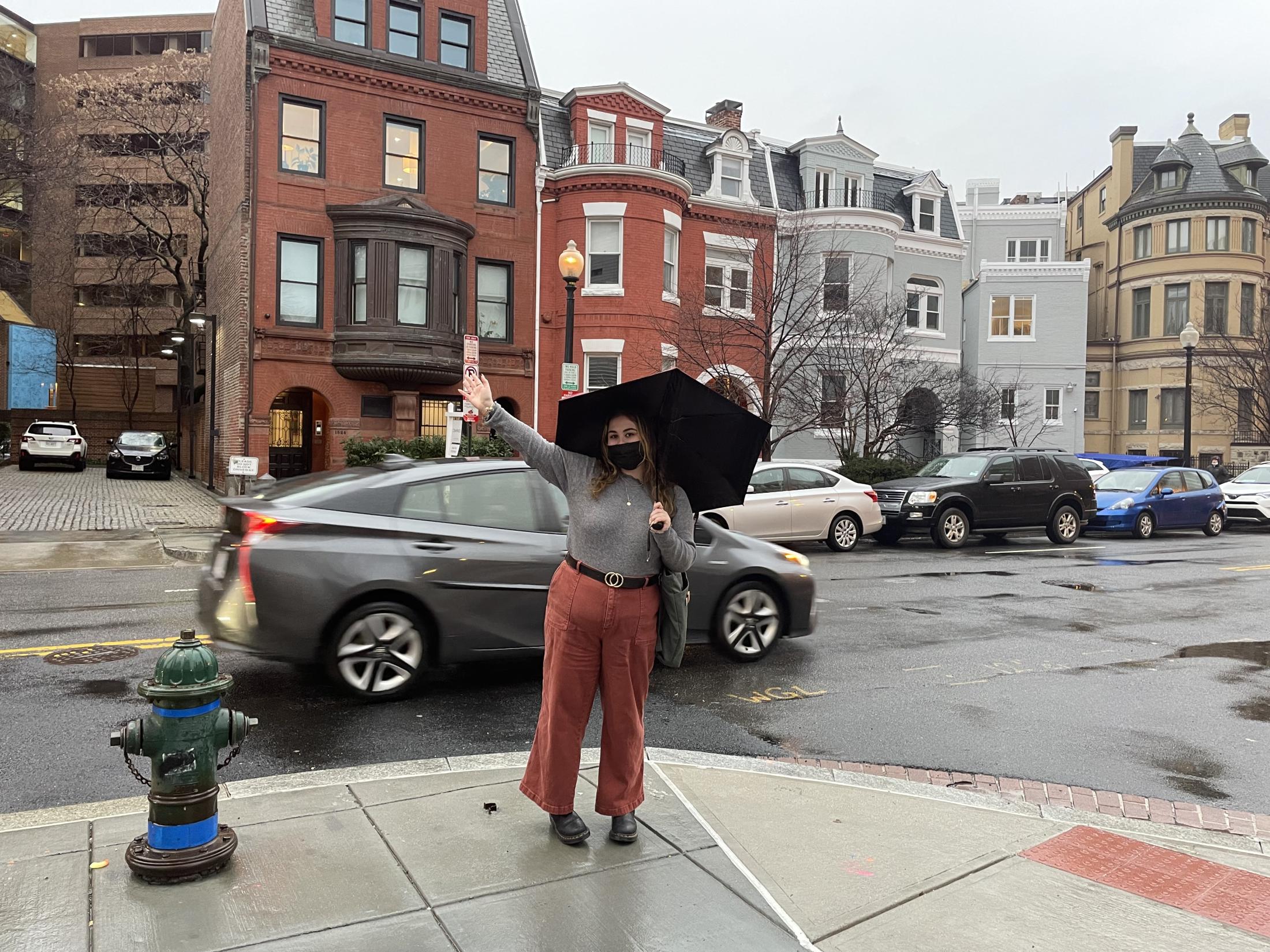 Share an exciting memory from your internship – something unexpected, an accomplishment, someone you met. 
The most memorable experience from my internship was getting to assist and attend a political fundraiser for someone running for congress. It was interesting to watch how the candidate interacted with their constituents and learning about their plans if elected to office. This experience peaked my interest into looking at politics as a profession.
Did your internship lead to any opportunities?
My internship gave me the opportunity to make great connections and meet people that can help mentor me as I graduate college and navigate what I want to do in the future.
Share a story about something special you did in Washington – an event you attended, a place you went, an exciting talk, etc. 
One of the special things I was doing with my time in D.C was celebrating my birthday while living in a new city. I was able to celebrate with the friends I had made from the UC Center and have a great time exploring our new city.
How has living in the nation's capital for a quarter changed you?
It was very exciting to live in a city after coming from a true college town like Davis. I was able to get out of my comfort zone and experience what life would be like after graduation. Being able to internship in our nation's capital was very rewarding and an experience I will never forget.
Do you have any advice for future UCDC students?
My advice would be to also apply for internships that are outside of your immediate career interest. I did not know much about lobbying and government relations before my internship and initially wanted an internship in another field. Exploring internships outside of my initial interest helped me discover more options of what I want to pursue in the future.
Primary Category
Tags