Brixton Layne
Major: International Relations
Internship:

 Congressional Intern at 

The Office of Congressman Tom McClintock (CA-04)

Participated:

Summer 2019

Current Position: Constituent Services Representative at U.S. House of Representatives
Tell us about your internship – what kind of work did you do? What did you find rewarding? 
During the summer of 2019 I had the opportunity to assist Congressman McClintock and his Congressional staff with a variety of assignments. I principally engaged in preparing legislative briefs and attending to constituent requests, such as answering phone calls and leading constituent tours. My legislative briefs assisted the Congressman's staff on issues important to CA-04, such as wildfire home insurance and housing construction. Conversing with the Congressman's constituents was particularly rewarding. Every day in the office I listened to real issues that people were experiencing, and relayed information on how Congressman McClintock was taking action to address their concerns. In-person I gave tours of the Capitol building to constituents, some who may only visit Washington D.C. once in their lifetime. I took pride in guiding them through their nation's Capital building and recounting its rich history.
Have your career or life goals changed as a result of your internship? If so, how? 
My internship in the Office of Congressman Tom McClintock ignited my passion for domestic politics. Prior to my internship, I had been planning to pursue a career at the U.S. State Department. I had believed I wanted to represent the U.S. abroad, and chose to intern with Congressman McClintock to understand better what I was representing. The experience would be transformative. I learned more about myself, most importantly that I valued making a tangible difference in the lives of the people close to me, like the people in my home state of California. Knowing that I was helping someone back home every time I answered a call inspired me to go above and beyond to assist them.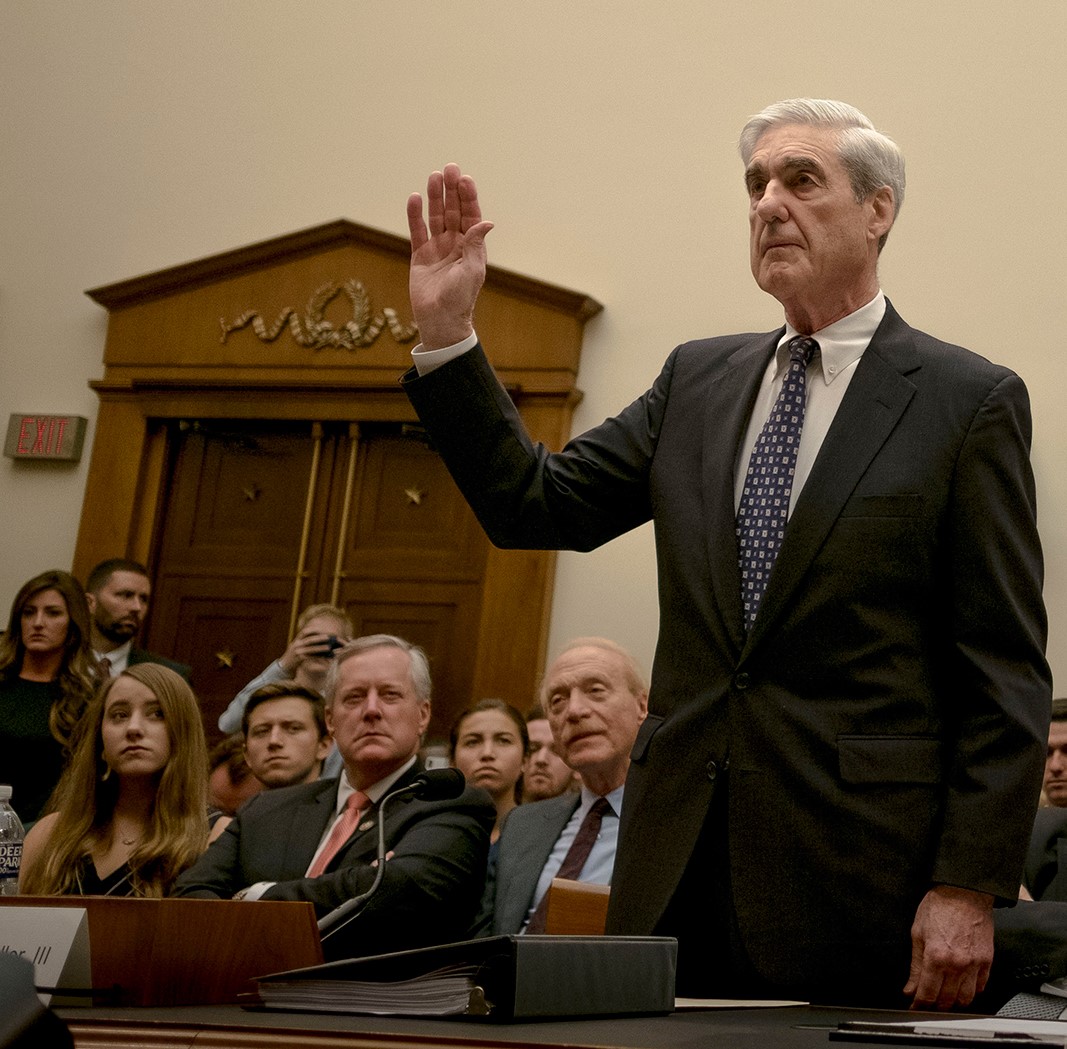 Share an exciting memory from your internship – something unexpected, an accomplishment, someone you met. 
On July 24, 2019, I had the unforgettable opportunity to see Robert Mueller testify before the House Judiciary Committee. As the committee room had very limited seating, I and one of the other interns in my office planned on waiting outside the room in the Rayburn House Office Building all night. Immediately after work we sat, and eventually slept, in the hallway outside the room. Our plan paid off, by morning there were hundreds of people who were attempting to see the testimony. We were even interviewed by several media outlets, like Fox News, CNN, the Washington Examiner, Politico, and others who loved our story. During the testimony we were treated to fascinating, nationwide politics, sitting just feet away from Robert Mueller and other high-profile House members. As Congressman McClintock was serving on the Judiciary Committee, the experience was made even better. The Congressman asked Mueller questions during the testimony and I was able to discuss the hearing with him immediately after its conclusion. I even made it in some photos of the testimony!
Did your internship lead to any opportunities? 
Following the conclusion of my internship I maintained contact with the Congressman's staff, and in January 2020 I was generously offered a position on Congressman McClintock's re-election campaign. After my graduation from UC Davis in June 2020 I will begin full-time work on the campaign.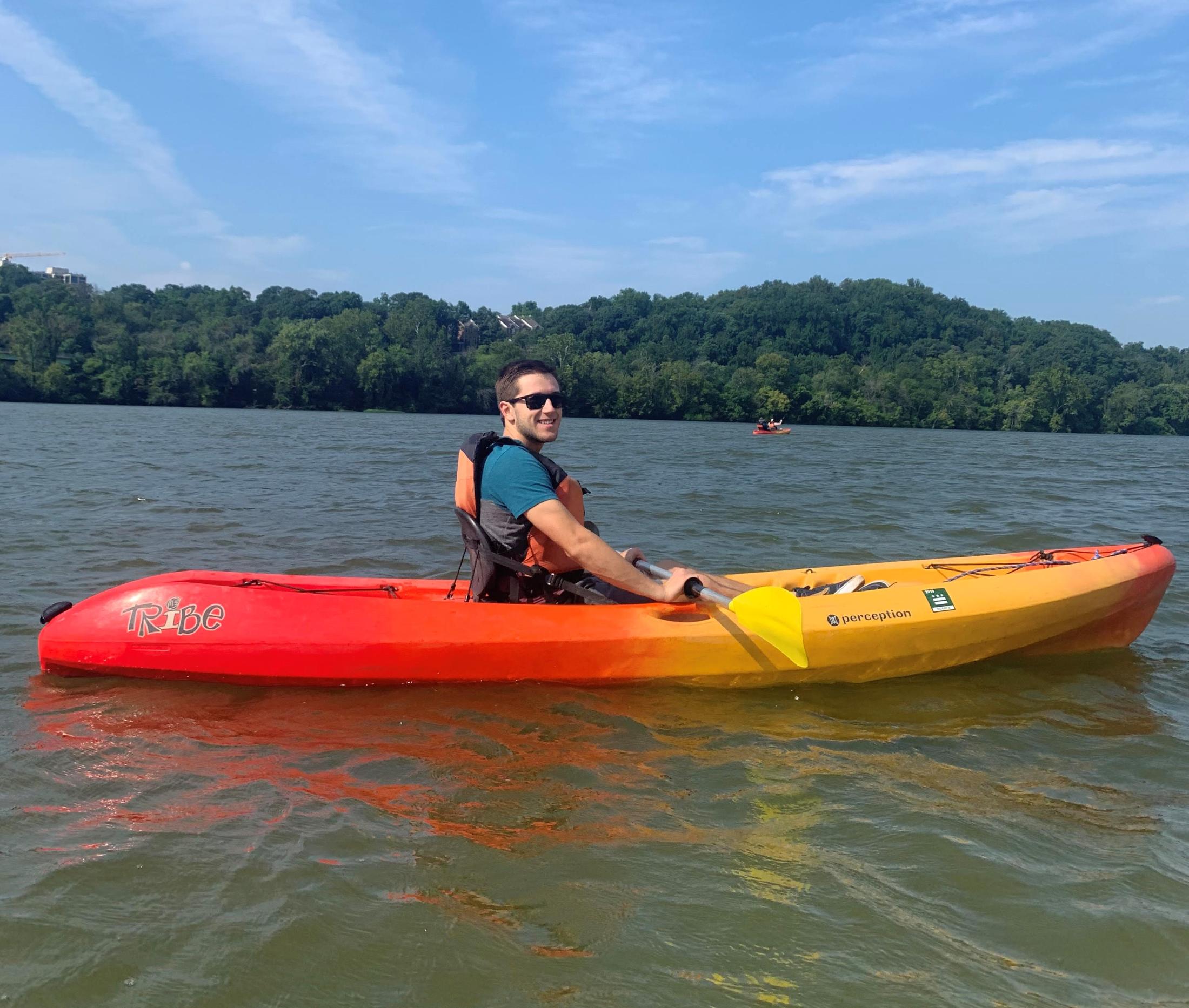 Share a story about something special you did in Washington – an event you attended, a place you went, an exciting talk, etc. 
Washington D.C. is full of exciting things to do, and a few of the fun things I did were hike, kayak, and attend national celebrations. Near D.C. there are beautiful hiking areas, particularly Scott's Run Falls in Virginia. Kayaking on the Potomac was also a lot of fun! Attending celebrations like the 4th of July and the 50th anniversary of the Apollo Program were probably the best, however. These celebrations in the nation's capital wowed me like few before. What elevated these activities were the friends who participated in them with me. I made lifelong friends who shared my unforgettable experiences in the Washington Program.
How has living in the nation's capital for a quarter changed you? 
Living in the nation's capital reinvigorated me and helped me become more confident. It reminded me why I was working hard in school and gave me a goal to continue working for. It also pushed me outside my comfort zone, providing me with both valuable and encouraging learning opportunities.
Do you have any advice for future UCDC students? 
Don't be afraid to step outside your comfort zone! There are countless opportunities in D.C., and while UCDC provides plenty of resources to assist you, it is ultimately up to you to take the initiative and make the most of your experience. And don't forget to have fun, your time goes by much quicker than you would expect!
Primary Category
Tags