Ji Hoon Im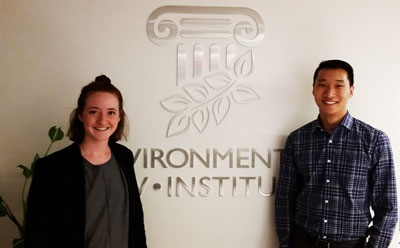 Quarter in DC: Winter 2016
Major: International Agricultural Development with a Minor in Managerial Economics
Internship: Research and Publications Intern for the Environmental Law Institute
LinkedIn: Not Available
Supervisor Quote:
"Jihoon is a pleasure to work with. He is attentive to detail, and is clearly very committed to his tasks, regardless of how substantive (or not) they are. He has a high level of professionalism and showed a dedication to the Environmental Law Institute from the onset of his internship. He works hard, is proactive, isn't afraid to ask questions and takes initiative. One of his multiple project managers said, 'I just want Jihoon to know that he's awesome.' The ELI staff was sad to see him go. Out of all of the interns we have had, he is one of our favorites."
---
Nathan Hatch
Quarter in DC: Summer 2016
Major: Hydrology
Internship: Environmental Tech Intern at the Department of Commerce
LinkedIn: https://www.linkedin.com/in/nathan-hatch-48720872
Supervisor Quote:
"Our interns typically are graduate students rather than undergraduates, and as our office is short staffed, staff and interns address tasks from the same 'pool'. Nathan handled all of his tasks with aplomb, and his deliverables were of the highest caliber. He truly was one of the most successful, effective interns we have ever had in this office, and I cannot speak highly enough of him."
---
Anna Gomes
Quarter in DC: Summer 2016
Major: Agricultural and Environmental Sciences
Internship: Climate Institute
LinkedIn: Not Available
Supervisor Quote:
"Anna Gomes is a self starter who is quite well organized and highly productive. She carried out her research and writing assignments in an exemplary way, producing quick turnaround on challenging and complex assignments. Starting with a strong grounding in agricultural policy and practice, she leveraged this to develop highly credible background information for a minority firm developing biofuels. Anna has a first rate intellect and learns quickly."
---
Olivia Husted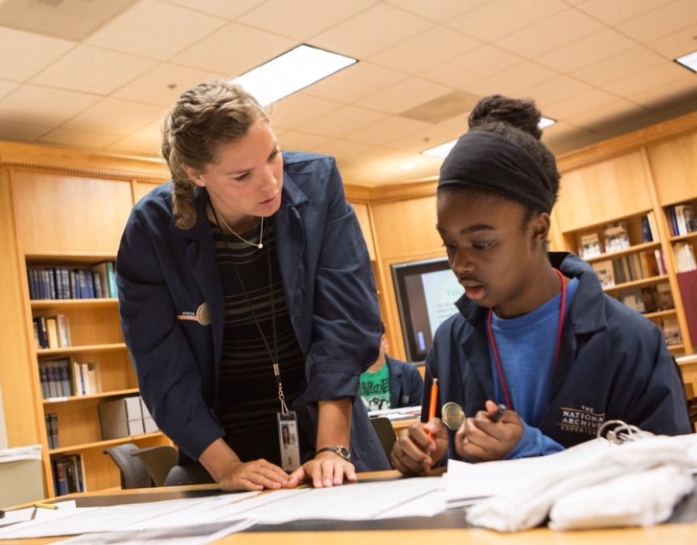 Quarter in DC: Summer 2016
Major: American Studies
Internship: National Archives and Records Administration
LinkedIn: Not Available
Supervisor Quote:
"Olivia has been a vital part of the education team and has measurably contributed to the National Archives. Her work with National History Day has helped prepare 4 DC schools to participate in a national competition for the next school year."
---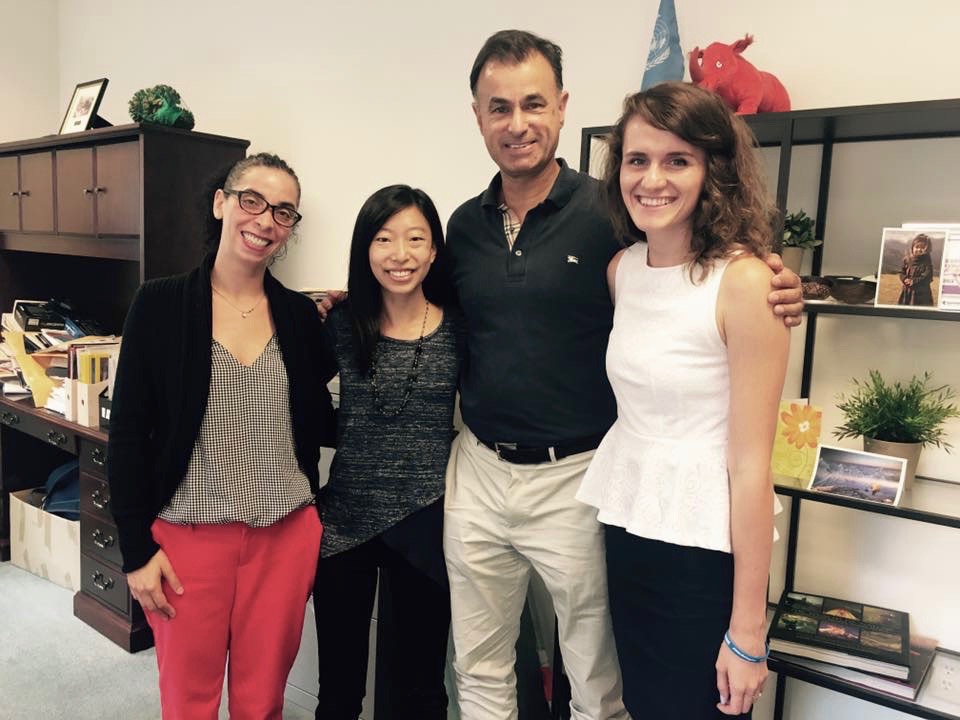 Rino Oguchi
Quarter in DC: Summer 2016
Major: Global Disease Biology
Internship: Consortium of Universities for Global Health
LinkedIn: https://www.linkedin.com/in/rino-oguchi-a06541115
Supervisor Quote:
"Rino was an outstanding intern. Curious, intelligent, hard working and innovative. She was a pleasure to have in our office. Writing op-eds and posts on various intentional topics: public health, migration, NCDs. She also did important research for a Lancet Commission Report on pollution and health."
---
Chinsin Sim
Quarter in DC: Winter 2012
Major: Communications with a minor in Professional Writing
Internship: Intel Corporation
LinkedIn: https://www.linkedin.com/in/chinsinsim
Supervisor Quote: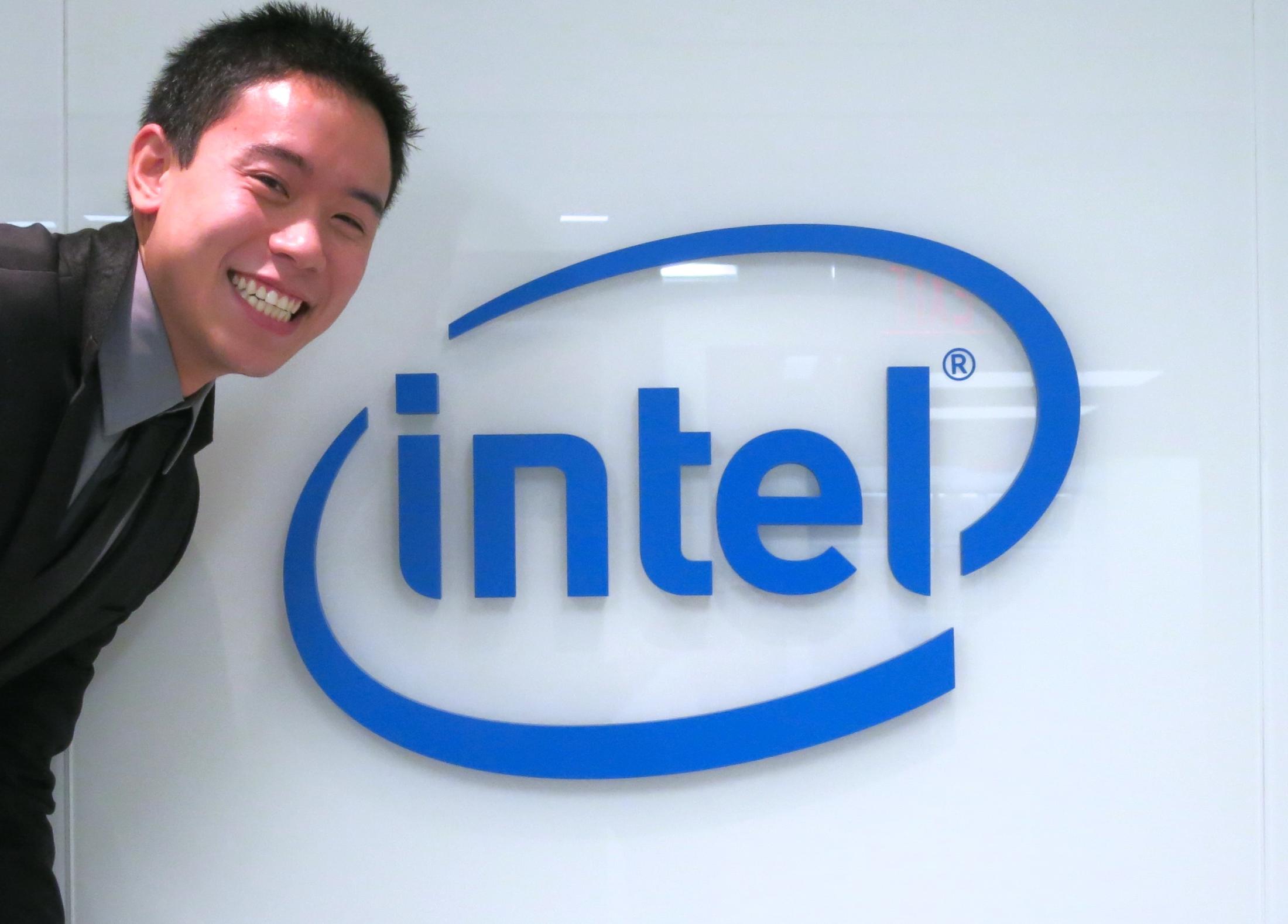 "I have had the pleasure of working with Chinsin for 3 months. He is a person who possesses the attributes necessary to be highly successful at whatever profession he chooses.  Chinsin always brings a large amount of energy to each of his projects. This coupled with his desire and enthusiasm provides for a winning combination. Our entire Intel staff loves him!! He goes above and beyond with each task and takes great pride in his work, which will lead him to excel in life."
---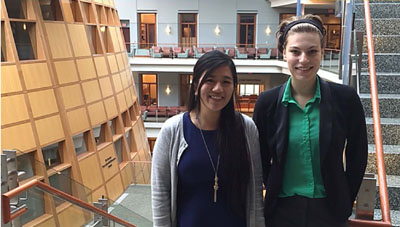 Miriam Dombrowski and Michelle Cheng
Quarter in DC: Summer 2015
Michelle's Major: International Relations, Economics, and Chinese
Miriam's Major: History
Internship: Global Business and Marketing Interns for Georgetown University
LinkedIn: Michelle Cheng: https://www.linkedin.com/in/michelle-cheng-68a06bb4 ; Miriam Dombrowski: Not Available
Supervisor Quote:
"We were thrilled to have Miriam and Michelle as our Global Business and Marketing interns for the summer. Their positive attitudes and eagerness to learn meant they were willing and able to tackle any task we threw their way. Whether they were researching international clients, assisting with proposals, or helping coordinate logistics for our executive-level participants, both Miriam and Michelle executed a variety of tasks that were critical to the success of our programs. They were also proactive in seeking new opportunities and immersing themselves in what we do by attending classes and volunteering for additional projects. We know they are loyal Aggies, but hope they'll consider themselves honorary Georgetown Hoyas as well!"
---
Kira Dickson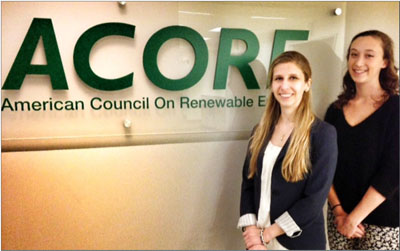 Quarter in DC: Winter 2014
Major: Community and Regional Development
Internship: Energy and Policy Associate for the American Council On Renewable Energy
LinkedIn: https://www.linkedin.com/in/kira-dickson-b6540959
Supervisor Quote:
"Kira was an incredible student intern. Her organization, and quick response to assigned tasks was very helpful. Kira's project, Leaders in Science, Technology, Engineering, and Math (STEM), consisted of interviews she conducted, highlighting individuals who are making renewable energy a reality, and will serve as an ACORE online resource for students interested in pursuing similar disciplines in this exciting field."
---
Ahmad Raza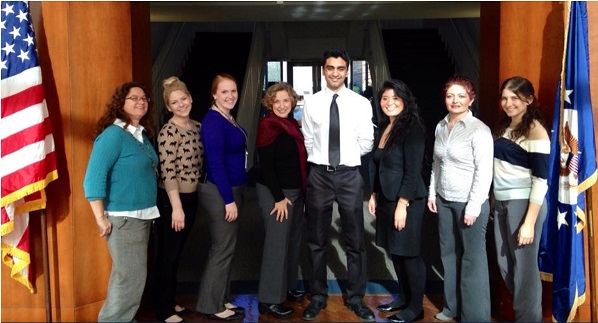 Quarter in DC: Winter 2014
Major: Political Science
Internship: Intern for the US Department of State: Foreign Service Institute
LinkedIn: https://www.linkedin.com/in/ahmadsraza
Supervisor Quote:
"Ahmad Raza turned in an excellent performance during his internship. He was focused, hard-working, and made a significant intellectual contribution to our work in the Stability Operations (SO) Division. Raza took on a key project of expanding a resource site for the foreign affairs experts that we train. He researched the most volatile countries and related policy issues, synthesizing critical information into well-written summaries that will serve as a valuable resource for those deploying over the next year. He also seized a number of opportunities to learn more about the greater diplomatic community and the USG interagency process. It was a pleasure to host Raza in our office and, based on his performance, I am confident he will go on to do great things."
---
Sherluna Vien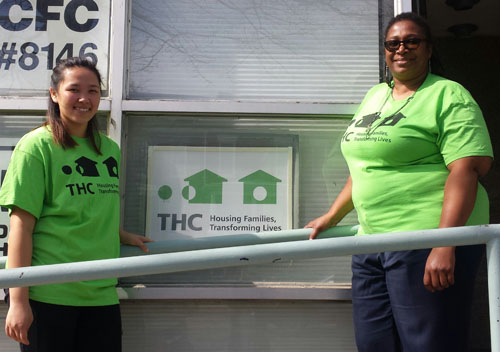 Quarter in DC: Winter 2016
Major: Community and Regional Development
Internship: Rapid Rehousing Intern for the Transitional Housing Corporation
LinkedIn: https://www.linkedin.com/in/sherlunavien
Supervisor Quote:
"Sherluna has been a great asset to the Rapid Rehousing Team. She has approached each task or project with enthusiasm. Sherluna engaged with clients with a level of care and professionalism that seemed to come natural for her. She did not need a lot of coaching and worked well independently. I wish that her time with us was longer in order to see what other skill sets she could bring to the team. Overall, Sherluna surpassed the expectations for the position. She would definitely be someone that I would recommend for employment, here at THC once she has graduated."
---
Vahe Sargsyan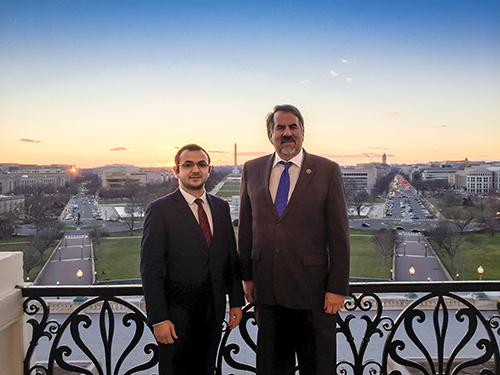 Quarter in DC: Winter 2016
Major: Political Science
Internship: Congressional Intern for the US House of Representatives
LinkedIn: https://www.linkedin.com/in/vahe-sargsyan-2683a2102
Supervisor Quote:
"Vahe has been a responsible and punctual intern and he has also shown continued growth throughout the duration of his tenure. Interns are an oft overlooked but truly integral part of any effective Congressional office. Without the hard work that Vahe has provided over the past two months, all of our staff members' lives would have been much more difficult. "
---
Laura Fitzgerald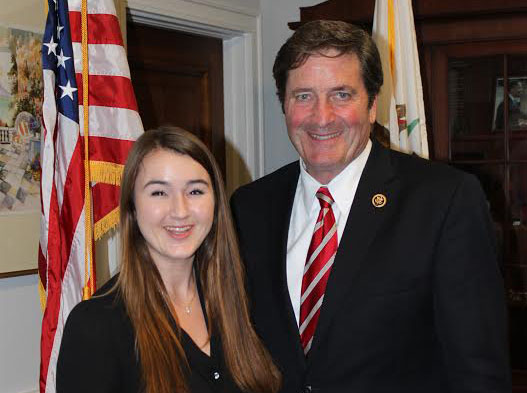 Quarter in DC: Fall 2015
Major: Political Science
Internship: Civic Intern for the Office of Congressman John Garamendi
LinkedIn: https://www.linkedin.com/in/laura-fitzgerald-113892bb
Supervisor Quote:
"Laura's efficiency, attention to detail and intelligence allowed her to quickly become an integral part of my Capitol Hill team. Her responsibilities included researching and summarizing legislation, attending briefings and hearings on behalf of the office, addressing constituent inquiries, and other administrative tasks."
---
Leeza Segal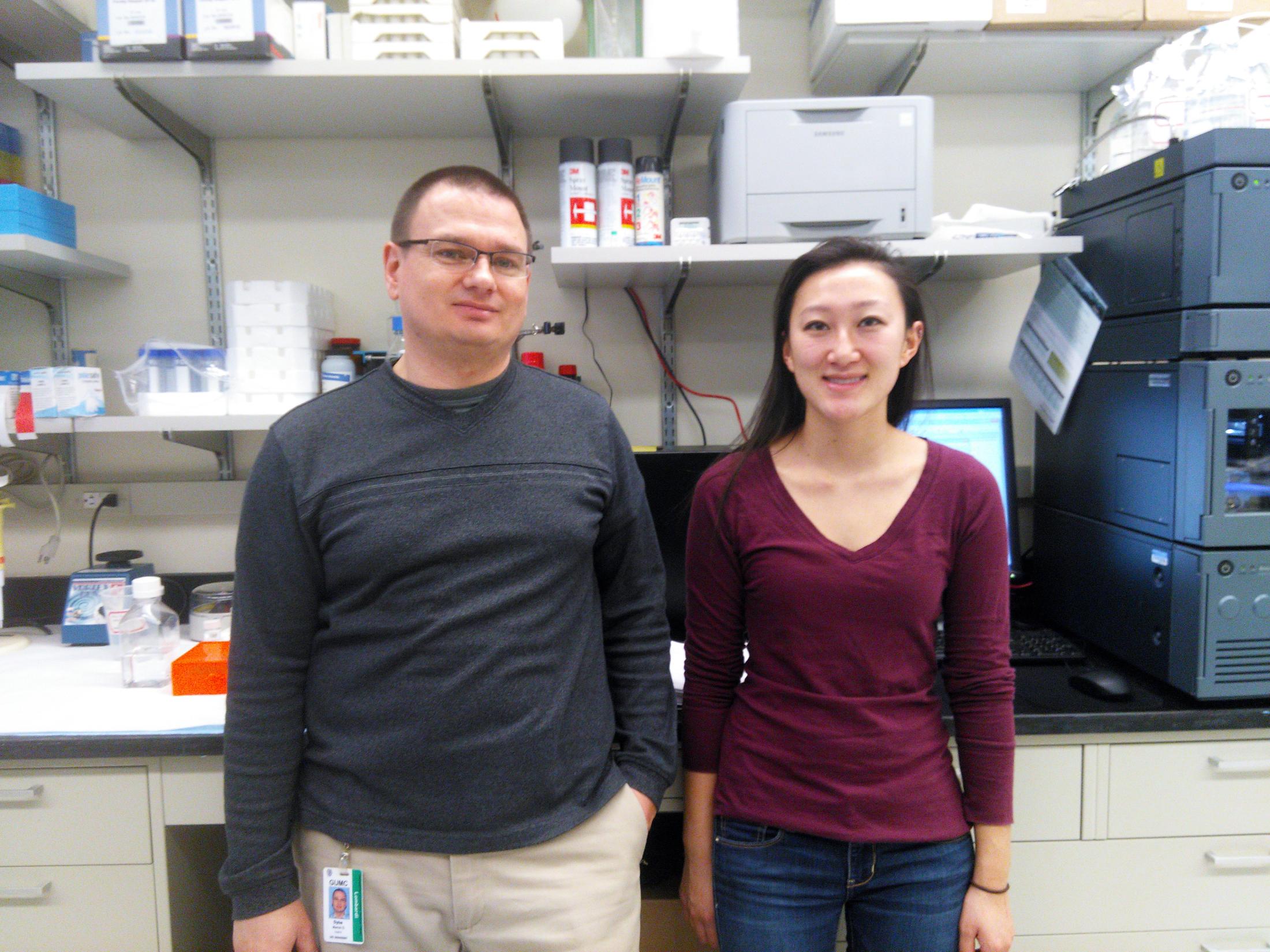 Quarter in DC: Fall 2015
Major: Environmental Toxicology
Internship: Intern for the Georgetown University Medical Center: Lombardi Comprehensive Cancer Center: Department of Oncology
LinkedIn: https://www.linkedin.com/in/leeza-segal-a44195100
Supervisor Quote:
"Leeza Segal was an outstanding student. She very quickly became proficient with new analytical, and purification techniques including analytical and preparative high- and ultra-performance liquid chromatography (HPLC, UPLC). During her stay she synthesized and purified acrolein-derived 1,N(2)-propanodeoxyguanosine cyclic DNA adduct. She was very interested in the project and eager to learn. Besides her broad knowledge and excellent laboratory skills, Leeza has shown high level of personal integrity and ethics. I highly value her as reliable and dependable co-worker. Leeza has good interpersonal skills. Overall I was very pleased with Leeza performance and attitude."
---
Lakjune Jung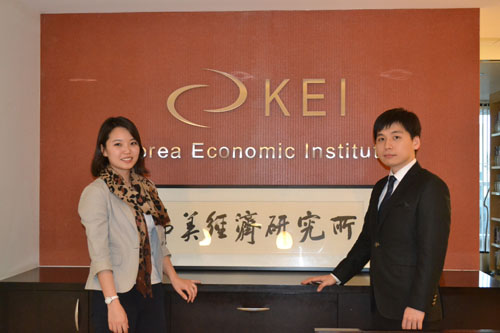 Quarter in DC: Winter 2016
Major: Economics
Internship: Intern for the Korean Economic Institute
LinkedIn: Not Available
Supervisor Quote:
"Lakjune was very helpful during his internship at KEI. He has the ability to adapt and learn things very quickly.He is also a great team player that works and gets along with other interns very well."