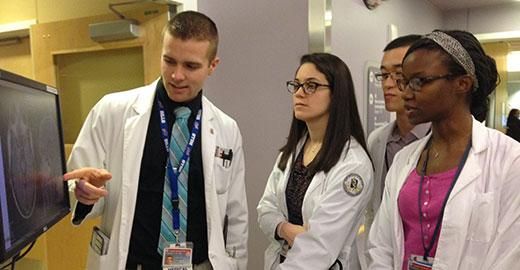 Internship Ideas
There are thousands of organizations that offer internships in DC. Here is a small list of internship opportunities available for Neurobiology, Physiology and Behavior majors - and there are many more.
American Society of Clinical Oncology
Armed Forces Institute of Pathology
Autism Speaks
Children's National Medical Center
Consortium of Universities for Global Health
Council on American Islamic Relations
D.C. Department of Health
Docs for Tots
Elizabeth Glasser Pediatric AIDS Foundation
Georgetown University
Georgetown University Medical Center
Laboratory of Molecular and Developmental Biology
Latin American Youth Center
National Alliance on Mental Illness
National Cancer Institute
National Defense University - Industrial College of the Armed Forces
National Dental Association
National Eye Institute
National Hispanic Medical Association
National Institute on Aging
National Institutes of Health
National Mental Health Association
National Women's Health Network
Public Citizen
Research America
The Mindfulness Center
Zero to Three
Major/Minor Credit
Many UCD majors and minors incorporate credits earned while completing an internship and/or an independent research project.  Students in some programs have been able to use their Washington Program Internship (WAS 192) and Research Seminar (WAS 199) credits as substitutions for their major or minor requirements. 
Check with your advisor to see if you can do this as well!