The most iconic images of D.C. — the Washington Monument mirrored onto the reflecting pool, the Lincoln Memorial at dusk, moving war memorials that are feats of architectural greatness — all prominently feature a monument or memorial looked after by the National Park Service (NPS).
There are endless historic attractions in D.C., but here are some of the most famous places essential to any D.C. Trip: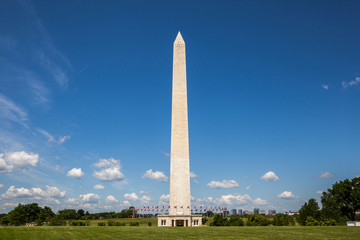 Built in honor of the first President of the United States, George Washington, this beautiful 555-foot marble obelisk gives an unforgettable view of D.C. through its elevator rides to the top.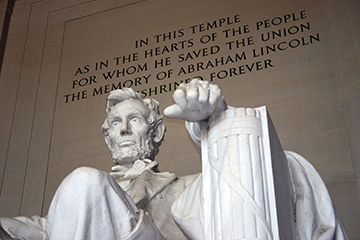 Commemorating President Abraham Lincoln, the 16th president of the United States, is his famous Memorial. Featuring murals, inscriptions, and a 19-foot tall statue of Lincoln, no trip to D.C. is complete without a visit to this historic site.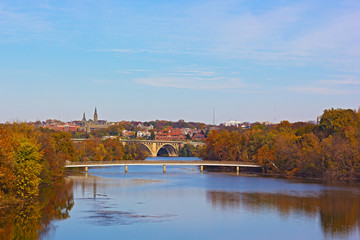 "In the 1930s, landscape architects transformed Mason's Island from neglected, overgrown farmland into Theodore Roosevelt Island, a memorial to America's 26th president. Today miles of trails through wooded uplands and swampy bottomlands honor the legacy of a great outdoorsman and conservationist."
The President Woodrow Wilson House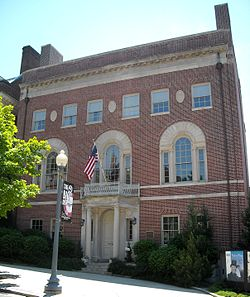 "In this historic home, personal artifacts, memorabilia, photographs, and items are on display for all to see and enjoy. Walk into the elegant dining room where Wilson and his wife enjoyed meals and hosted family, friends and world leaders. See the main bedrooms where items that belonged to the President and his wife are still in place."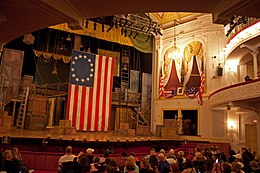 At this immensely popular historic site, over 650,000 visitors a year come to learn about the events of April 14, 1865, and the legacy and impact of the Lincoln assassination. The theatre also still offers traditional live performances to this day.
Martin Luther King, Jr. Memorial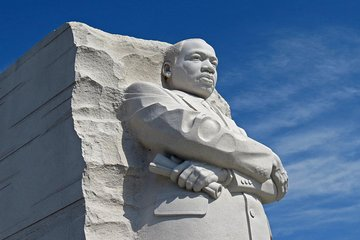 Honoring the struggle for civil rights, equality, and freedom, this memorial features a 30-foot tall statue of Martin Luther King, Jr., as well as a South Wall and a North Wall; engraved on all three of the buildings are quotations from throughout Dr. King's life.
Franklin Delano Roosevelt Memorial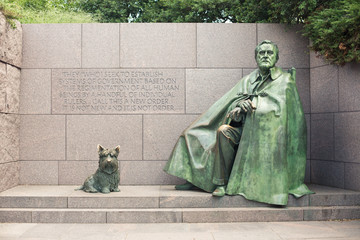 This presidential memorial features memorable quotes carved in stone and beautiful bronze artwork that showcases FDR's legacy from his long political life, including a record four terms in the office of the Presidency.
LBJ Memorial Grove on the Potomac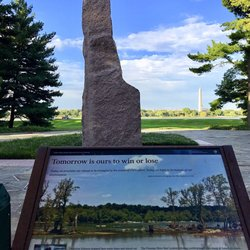 This living memorial grove was the place where President Lyndon B. Johnson often came to escape the stresses of leading a country. Biking, hiking, wildlife, and canoeing or kayaking are available, along with the meadows, lush trees, and sweeping views of the Potomac and the National Mall that preserve Johnson's legacy of commitment to environmental conservation.
Frederick Douglass National Historic Site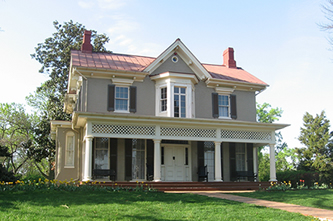 Famed abolitionist Frederick Douglass' legacy of courage, intelligence, and struggle is preserved at Cedar Hill, where he lived from 1877 until his death in 1895. The NSP offers tours, exhibits, speeches, and films for visitors.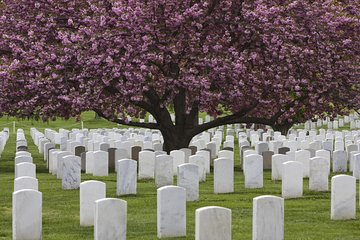 The beautiful landscape of green hills and cherry blossom trees serves to memorialize the sacrifice of over 400,000 military personnel who are laid to rest. Within its boundaries are found the "Women In Military Service For America Memorial," the grave of President John F. Kennedy, and the Tomb of the Unknown Soldier wherein the "Changing of the Guard" takes place.
George Washington's Mount Vernon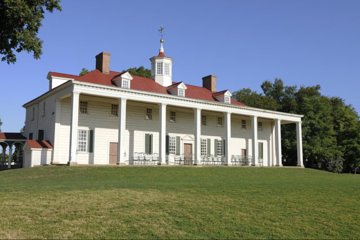 Learn the riveting history of President George Washington's life, career, and family at his famous estate. Walk inside George Washington's mansion, through his gardens, distillery, and visit his gravesite on the property. Owned and operated by the Mount Vernon Ladies' Association, Mount Vernon features a variety of tours, gift shops, a food court, and a full restaurant.