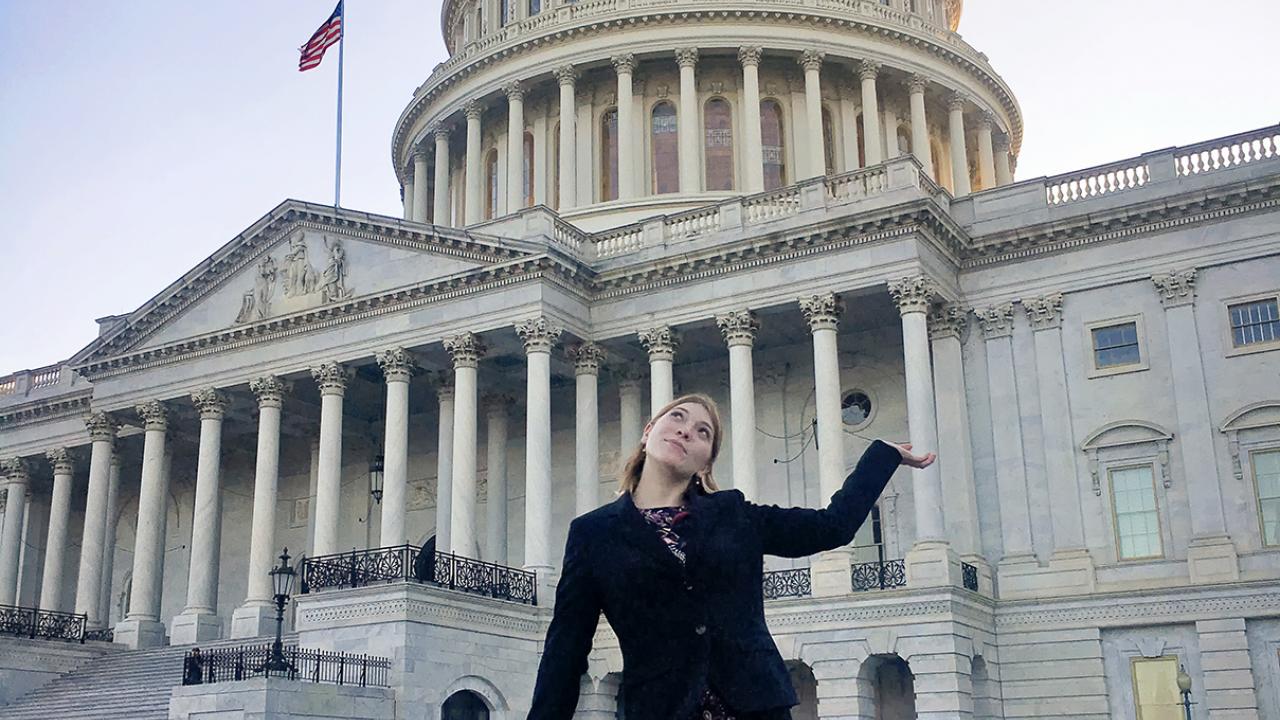 Sage Lauwerys

Human Development and Spanish
Interned at: Office of Senator Kamala D. Harris
Participated: Fall 2017 and Winter 2018
At your internship, what kind of work did you do? What did you find rewarding?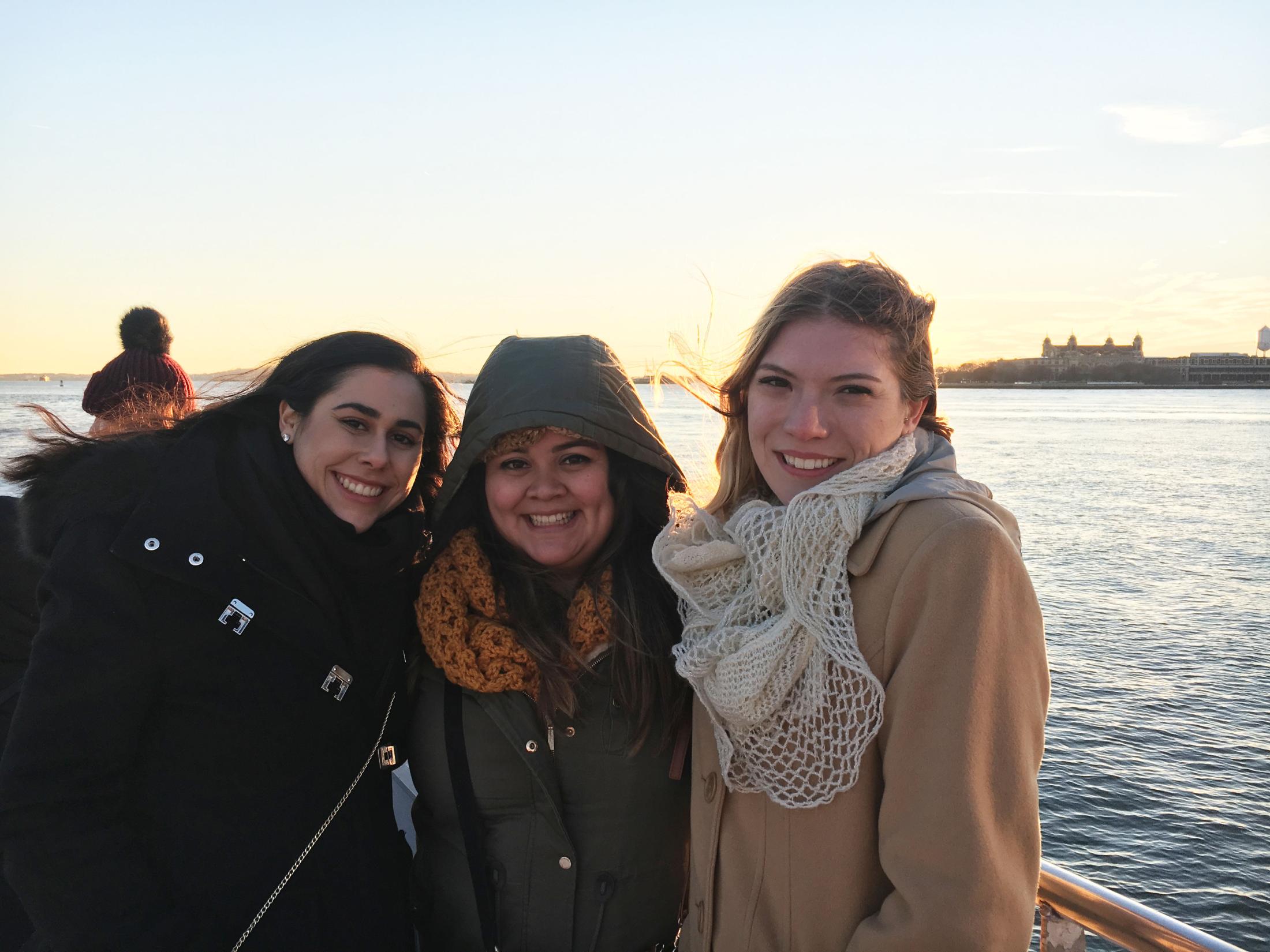 As a legislative intern I provided policy research for issues I am most passionate about, including public education, reproductive justice, and immigrants' rights. I also worked on special projects for staff members, on topics such as adoption policy and smart car technology. Attending Congressional hearings and briefings helped me gain an in-depth understanding of the legislative process, and on occasion, I was able to attend advocacy events where elected officials spoke about their visions for change. I loved that even daily tasks were often linked to tangible issues in my home state. For example, directly corresponding with constituents illuminated the incredible diversity of California.
Have your career or life goals changed as a result of your internship? If so, how?
While in D.C., I felt certain that law school would be my next career step to affect positive change in the world. However, my internship helped me understand that while broad policy changes are ideal, acting locally is an essential way to impact any community. In the short term I changed my career goals accordingly, and currently hope to gain experience as an educator in California. In the long term, working directly with students and professionals in the field of education may prepare me to recommend changes our the public school and university systems.
What was an exciting memory from your internship?
In Washington D.C., it's common to get coffee before, during, or after work with your colleagues or supervisors. Near the end of my internship, I sat down with my wonderful supervisor to have a coffee chat in the basement of the Senate. (Before my internship, I had no idea that all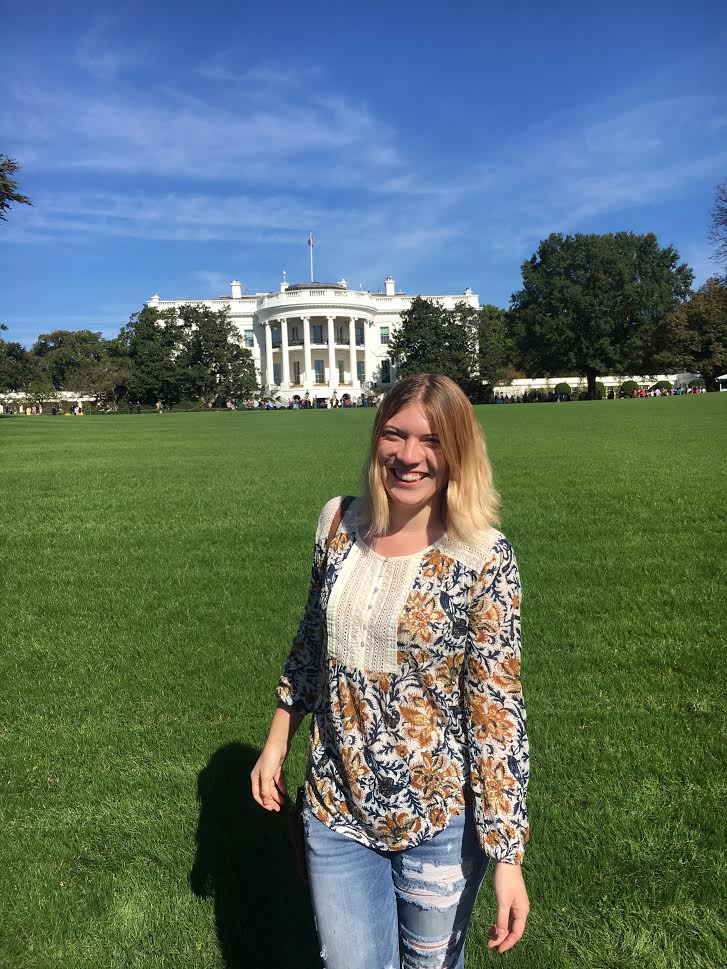 Congressional offices are connected by a series of underground tunnels and trams, nor that there are coffee shops located underneath Congress.) While I was drinking a chai latte and talking with my internship supervisor, Bill Nye sat down at the table directly next to us -- I assume he was visiting the Hill to advocate for climate change or public education policy. My supervisor and I were both shell-shocked. Bill Nye is quite tall in person, and he was wearing his trademark bowtie. I mustered the courage to say hello, telling Mr. Nye both that I appreciated his work and that he was awesome. His response was "Yes I am."
Did your internship lead to any opportunities?
When I returned from Washington D.C., I secured a legislative fellowship in Sacramento and became an organizing fellow for a non-profit organization. Two years after this internship, I have remained in contact with lots of UCDC friends and mentors, and also received a letter of recommendation from the office.
Do you have any advice for future UCDC students?
Before you leave, think about the work-life balance you intend to achieve, and the places you'd like to visit in D.C. or on the east coast. While you are in D.C., make the time for as many coffee interviews as possible, and don't be afraid to ask for a second meeting. This is a great way to learn as much as possible about a career path in your field, while getting to know your organization's staff and creating lasting relationships. Also, make new friends, have fun, and travel lots! It's great to work hard at your internship, but it's just as important to take the time to enjoy Washington, D.C. 
Category
Tags