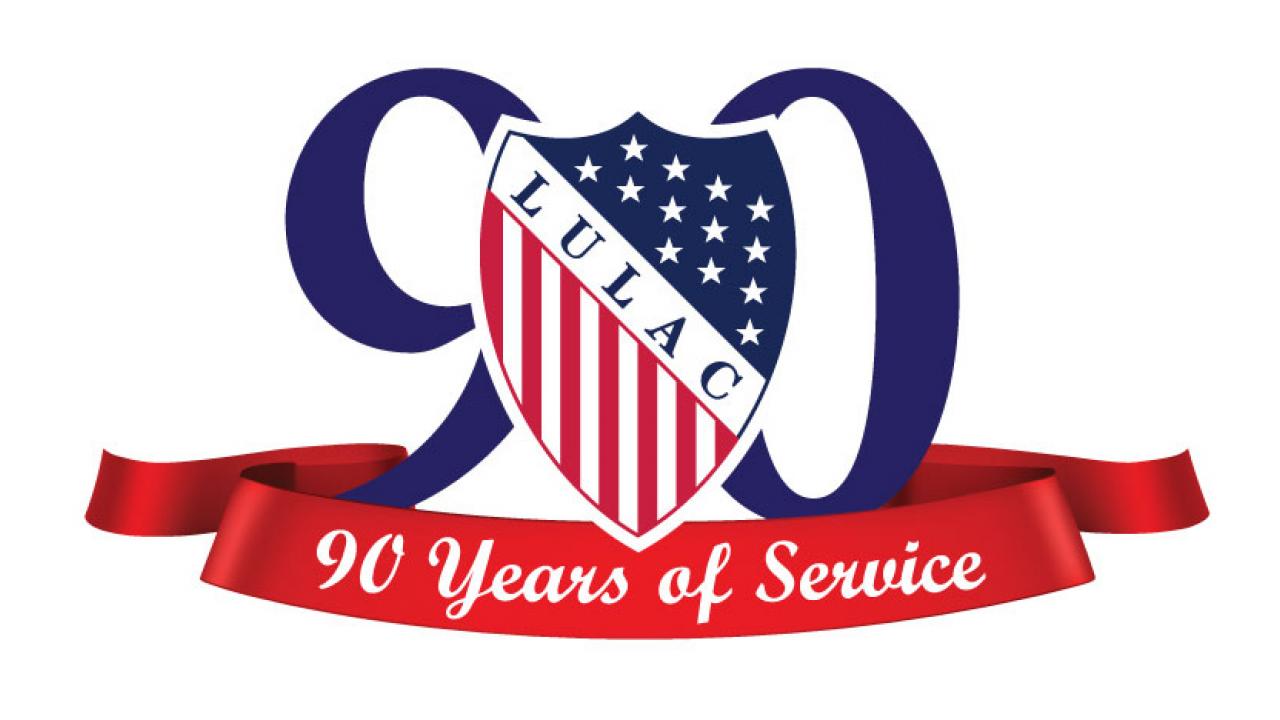 Intern: Milena Duarte
Major: Political Science
Supervisor: Angelica Mercado, Corporate Development Associate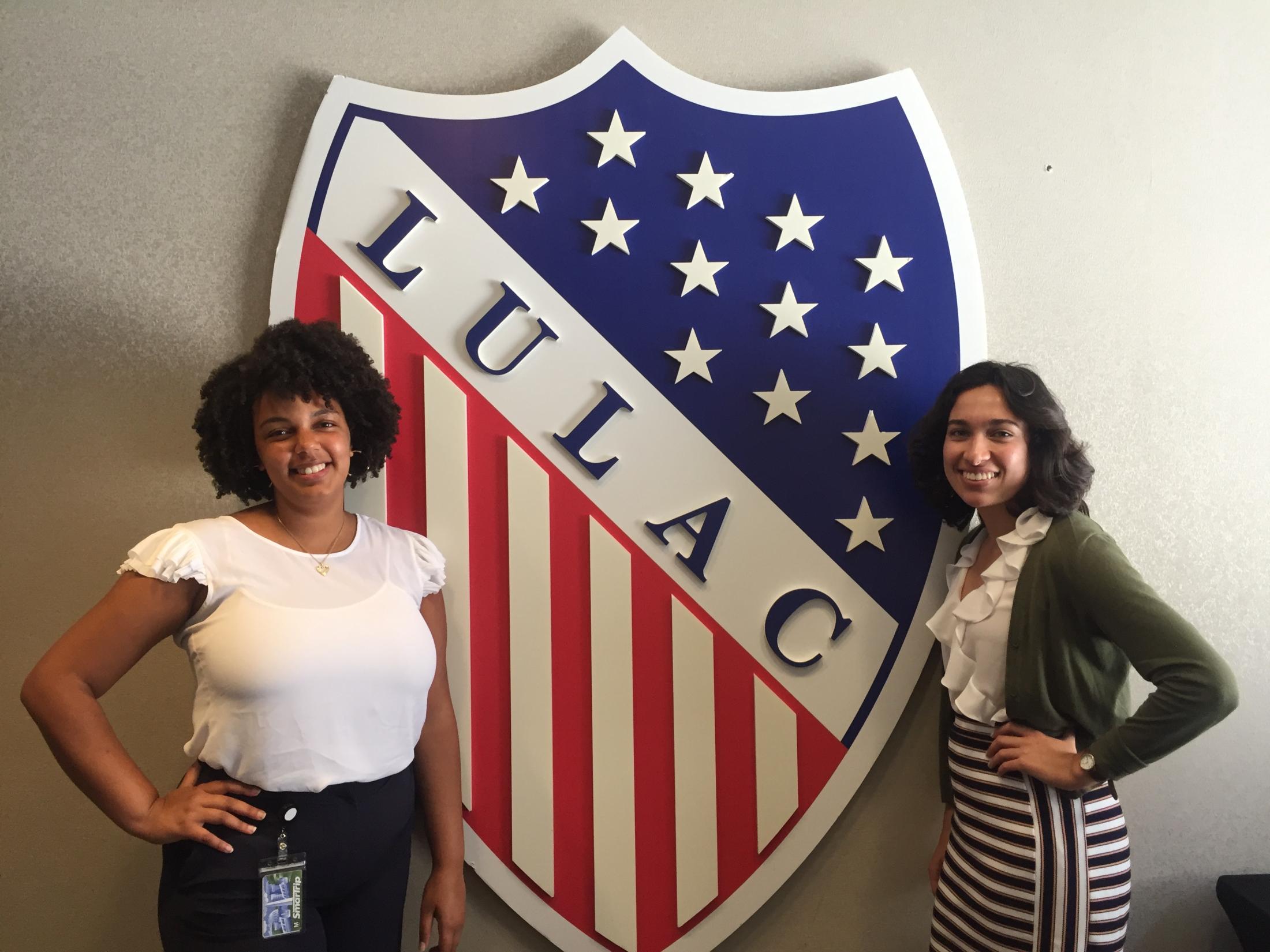 Interviewer: Milena, tell us about your internship. What are your roles and responsibilities?
Milena: I'm a development intern, which means I work with sponsors through emails and through calling them and asking about information. Luckily, through LULAC, I've also been able to work through different departments and different fields and learn the ins and outs of education and of policy work. A lot of it has been not just desk work, but getting to go the Capitol and Congressional hearings — there are always opportunities that supervisors are sharing with us.
Interviewer: Ms. Mercado, can you tell us about LULAC and about your position?
Ms. Mercado: The League of United Latin American Citizens is the oldest and largest Hispanic Civil Rights organization, we just had our 90th anniversary. We focus on issues that affect the Latino community such as voter turnout and education. I've been here for about seven months [focusing on] getting new donors, retaining donors and sponsors, planning events, keeping in contact with sponsors, doing research on different sponsorship opportunities, spearheading individual donors and supervising the interns.
Interviewer: Milena, in what ways is your internship related to your career goals and how has your internship influenced your career aspirations?
Milena: I've learned about the kind of career I want and the path or career I want to go toward. Having a 9-5 job is important, but also making sure I'm still working toward things I'm passionate about and causes that I care about and LULAC has taught me not to forget that, everything I do always has a motivation behind it.
Interviewer: Ms. Mercado, can you talk about your educational background and how you secured your current position with LULAC?
Ms. Mercado: I did community college in NYC and then transferred to Mount Holyoke. I was also a part of the UCDC program when they partnered with my school. UCDC gave me the exposure of D.C. that I didn't have and I was able to intern at Capitol Hill at that time. I got the chance to build a family when I was there in terms of having friends who were able to engage with me on different levels with different passions — that was great. You have a diverse array of students but they all come for one reason, which means they are all passionate about being here. I was always passionate about giving back to my community, was always intrigued about fundraising because I have a small nonprofit in the Dominican Republic and was also interested in corporate development. I learned about LULAC and made sure if any opportunity was available I would take it.
Interviewer: Milena, what skills have you developed or worked on in this internship?
Milena: I definitely would say advocating for myself — being able to respond to different situations better and be more confident in my skills. This internship has shown me confidence in what I can do overall and I appreciate that."
Interviewer: Ms. Mercado, how has Milena done in her internship role?
Ms. Mercado: She's been great. She has always been open to helping in any way she can around the office and willing to take lead on different things. I think of Milena as a leader — she makes sure people are doing their job and are supported. During this period, we've had the best interns ever.
Interviewer: Milena, what have been some of the highlights of your internship?
Milena: I had the opportunity to travel to Milwaukee, Wisconsin for the 90th LULAC National Convention. I interacted and worked with our sponsors, LULAC members, and participants at workshops, registration, and other events. I had the opportunity to meet with Presidential candidates Bernie Sanders, Beto O'Rourke and Elizabeth Warren who participated in the Convention's Presidential Town Hall; and notable speakers such as Former Second Lady, Jill Biden, and Former NASA astronaut, José M. Hernández. LULAC provided many amazing opportunities that I never thought I'd have in DC.
Interviewer: Milena, what is your advice to students seeking out similar internships?
Milena: Be willing to learn and be open-minded. It is going to be challenging, it's going to be hard work and sometimes it might seem like small, minuscule tasks, but it'll be really rewarding in the end. And apply to LULAC!
Category