Anitra Smith
Participated in: Spring 2009

Major: Human Development & African-American Studies
Internship Organization: Alliance for Health Reform
Current Position: Graduate Student, UC Berkeley School of Public Health
LinkedIn: https://www.linkedin.com/in/anitra-smith-592b1452
(You may need to be logged in to LinkedIn to view some profiles)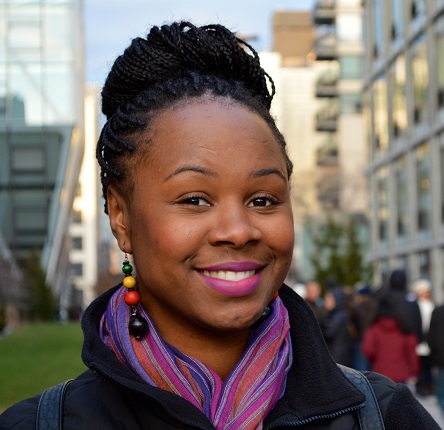 How has your experience with the Washington Program affected your career trajectory?
The Wasington Program was one of the best experiences of my undergraduate career. It allowed me to explore the field of public health, health policy, and health reform at the federal level, which was invaluable. The experience opened my eyes to level of impact I could have working on health policy at the federal level. I'm currently pursuing graduate training in health policy and management, which has been directly influenced by my experiences in the Washington Program.
How have your career goals evolved since your participation in the Washington Program?
After completing the Washington Program, I had a greater understanding of the various career opportunities available in health policy. Since then, I've developed an interest in working on quality improvement initiatives within health care delivery systems to improve the health of communities. The Washington Program was such an enriching experience because allowed me to explore career developement and research opportunties in my field of interest.
Describe what you are currently doing, and how your experiences in DC relate to your current position.
I'm currently pursuing a master's degree in health policy and management at the University of California, Berkeley. My experience in D.C allowed me to network with public health professionals from various backgrounds, explore research opportunities in community health and quality improvement, and take classes on lobbying and policy development. These professional development opportunities really helped me grow personally and professionally.
Do you have any advice for future Washington Program participants?
Take the internship process serious and network!! Remember that your NETWORK = YOUR NETWORTH